News & Gossip
A 6-year Old Boy Invited 30 Classmates But No One Turned Up, His Mother's Heartwarming Gesture Made His Day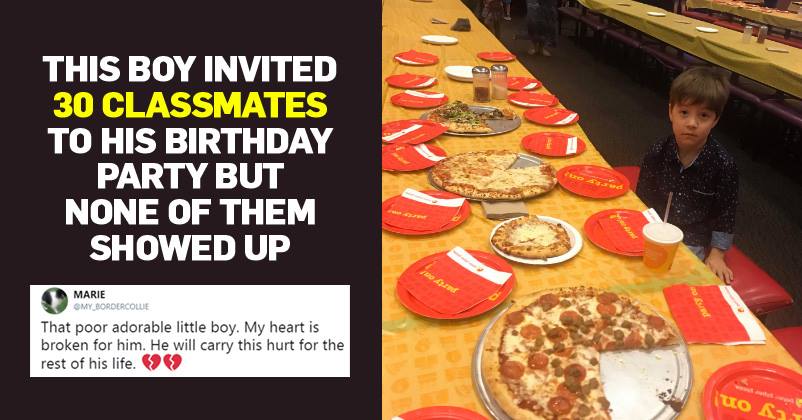 The birthday celebration is a big deal for everyone, as it gives us a chance to have fun with family and friends. However, a birthday bash can become pretty painful if no one comes to the party. It is literally the saddest thing that can happen to anyone. Â A similar incident happened to a kid named Teddy.
This kid invited a total of 30 classmates for his birthday party at Peter Piper Pizza in Tucson, Arizona. However, no one turned up for the party leaving boy disappointed, as he was all set to welcome them with some pizzas and goodies.
Seeing her boy sitting on the table alone, his mother Sil Mazzini snapped a picture of him and shared it with a reporter Nick Vin Zant, who further shared it on his Facebook page. The picture went viral in no tie and people started acknowledging it in the comment section.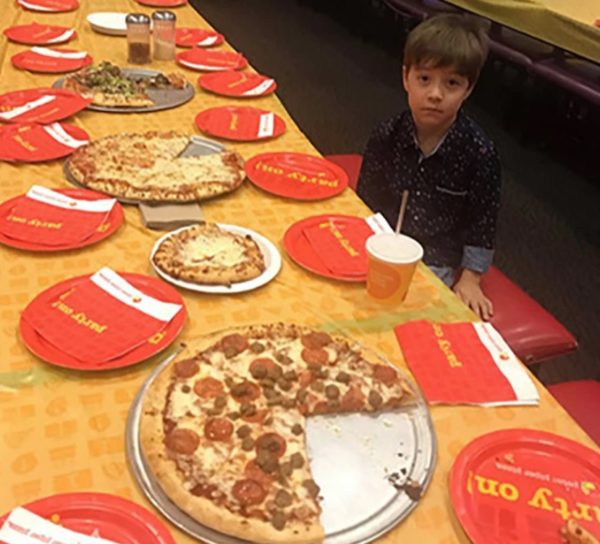 Some of them started showering love on the boy, whereas some of them thought that sharing the picture would embarrass the kid.

However, this turned out to be a good thing for the boy, as he and his family started getting some amazing gifts. Phoenix Suns gifted them tickets for the game against Los Angeles Lakers on Wednesday, whereas football club Phoenix Rising invited Teddy to attend one of their playoff game on Friday. Their spokesperson further added that the people have been contacting him and sharing some ideas about how to make the boy happy.
How about we celebrate with thousands at our place! Tickets to Wednesday's #SunsVSLakers game are all yours Teddy! Talk soon! https://t.co/YL3zjDX9JW

— Phoenix Suns (@Suns) October 22, 2018
The marketing coordinator of Peter Piper Pizza, Jennifer Krebs added that the restaurant is planning to take this party to Teddy's school, where they'll have balloons, presents, mascot, pizza, and cake.
Teddy's mother took to Facebook to share the video of the boy with a caption that reads, "He is already smiling"
Watch The Video:
https://www.facebook.com/CraigThomasTV/videos/953576088183666/
Wishing him a very happy birthday Teddy!