News & Gossip
8 Celebrity Trainers Who Made Bollywood Actors Look Fab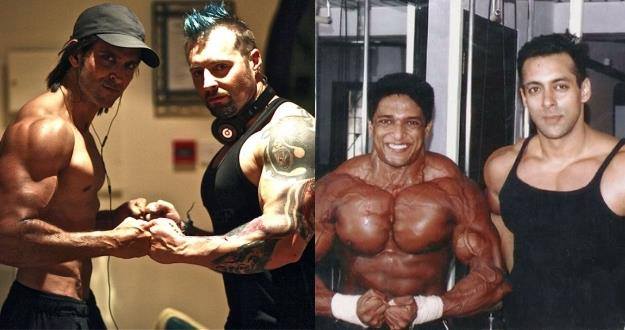 You may be able to hit snooze on your gym appointment, but it's near impossible to scroll down your Instagram feed without getting an eyeful of Malaika Arora Khan acing a new Pilates move, even as Jacqueline Fernandez demonstrates aerial yoga with all the dexterity of a weightless fluffy bunny. But credit where credit's due: These ladies owe their success in the gym to their tireless fitness trainers, who effortlessly work around packed schedules and monotonous routines. So if you've been looking to score Katrina Kaif's abs or Deepika Padukone's toned legs, these are the names you should be following on Instagram.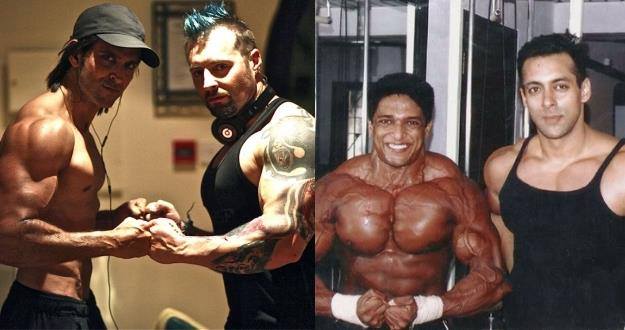 Prashant Sawant
Prashant Sawant is one of the biggest names in the fitness industry. If you were wondering how Shah RUkh Khan got his chiseled look in the movie Om Shanti Om , Prashant is the answer. He used VIPR (Vitality, Performance and Reconditioning) to train Shah Rukh Khan for the movie Jab Tak Hai Jaan. Even Ajay Devgan has trained under him.
Kris Gethin
Hrithik Roshan, was trained by Kris Gethin for Krrish 3. He helped Roshan transform his body into a piece of art. Kris Gethin has also trained John Abraham at a point of time. He has written several books on fitness training including the #1 Best Seller Body by Design and The Transformer.
Abbas Ali     
Shahid Kapoor has been training with Abbas Ali for 8 years now. He also trains Zareen Khan and some of the credit for her toned body goes to him.
4.Samir Jaura
Farhan Akhtar nailed his role in the movie Bhaag Milkha Bhaag with his toned look and is still collecting accolades for it. People drooled over the multitalented star s fit body and the man behind such a huge body transformation is his trainer Samir Jaura. Samir trained the actor for 13 months, every day for more than six hours a day. It was the trainer who transformed Farhan into the toned, lean athlete.
Yasmin Karachiwala                                                                                             
The founder of Body Image fitness studio, Yasmin Karachiwala is arguably the most famous fitness trainer among Bollywood actress. Having trained top celebrities like Deepika Padukone, Alia Bhatt and Katrina Kaif, Yasmin has proved herself as one of the best trainers around. Her hard work and efforts are clearly visible in the sculpted bodies of her clients.
Yogesh Bhateja
Yogesh Bhateja is a personal trainer to Sonu Sood, Neetu Kapoor, Kapil Sharma, and other Bollywood celebrities. He is a fitness trainer for over 12 years now. According to Yogesh, Hydro workout is a big time hit among the celebrities. He thinks fitness is a mind game. If you believe you can achieve other than the average results, you can do it.
Vinod Channa
Vinod Channa is an expert in general fitness, functional strength training, weight loss management, nutrition & body sculpting, and sports performance training. He is a personal fitness coach to John Abraham and has trained many other celebrities.
Vinod Channa is the man behind mind-boggling body transformation of Anant Ambani. He trained him to shed 108 kgs in less than 18 months.
Llyod Stevens
Lloyd Stevens is no less than an inspiration. He was into corporate life and totally out of shape before he decided to be a fitness trainer. Llyod followed Kris Gethin's 12-week online training programme and turned his body into a temple. Further, he trained Ranveer Singh for Ram Leela and Befikre.
In an interview Lloyd confessed, he cannot live without red meat, sweet potatoes, and granolas. Follow him on the below channels if you are planning something big for your body.