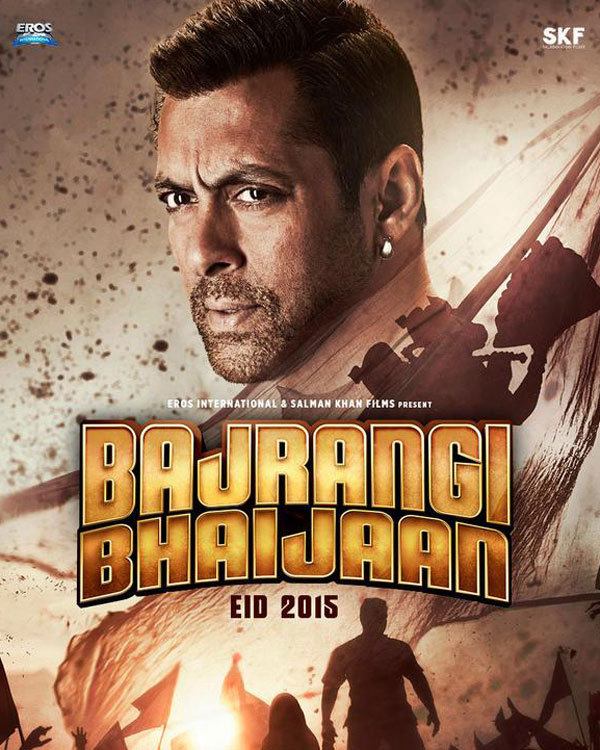 Blockbuster Bajrangi Bhaijaan is definitely the biggest movie in Salman Khan's career. Though the film is much appreciated and very different from a usual Salman Khan movie, there are some bloopers in the movie which will leave you surprised.
Though we know that none of the 'Bhaijaan' fans care about these mistakes, you can have a look at the list, just for fun:
Hanuman chalisa
Salman is shown to be a Hanuman Bhakt and recite Hanuman Chalisa in the movie. The original verse is "Sankat kate Mite Sab Peera", instead of "Sankat hare Mite sab Peera".
YouTube in Pakistan
YouTube is banned in Pakistan. Still, Nawazuddin uploads his news coverage video for gaining support for Bajrangi Bhaijaan on YouTube and it is watched by the people of Pakistan. This mistake is really a big blunder for the movie and a very big addition to Bollywood bloopers.
Same India Pakistan match twice
When Munni's parents and family are watching live telecast of an India Pakistan match while she is lost in India, and the same telecast is shown while Munni resides at Pavan's house in India. The makers probably bored to find more footage of India-Pakistan cricket matches. 😛
Wrong Geography. Please Explain!
Munni is shown to be from Narowal in the movie which is shown to be a hill station. But in reality, Narowal is not a hill station and it is a part of Punjab in Pakistan and not Kashmir. It does not even snow in Narowal. But since it is Salman Khan's movie, let's keep the geography logic aside and enjoy.
Holy Mother of co-incidence
Salman and Munni's mother visit the same shrine on the same day and same time. "Mother of the coincidences".
Bhai does not need currency!
In the movie, we did not see Salman visiting a currency exchange ever. Still he manages to survive in Pakistan and eating on dhabas. While a broker tries to exchange money with Bajrangi Bhaijaan on the Indian side of the border, he refuses to exchange the money saying that he does not need it. 'Salman Fans say bhai ko paise Visa ki Kya Zarurat, Jai Bajrangi Bhaijaan'' and probably we should also settle the blooper on this point.
Pakistani Railway Sentiments are Terribly Hurt after this
The Chand Nawab original video is what inspired Nawazuddin Siddiqui. But in the movie, we nowhere see that it is a Pakistani station. Even 'Karachi; is not properly written. In actual, the station names in Pakistan are Karachi city and Karachi Cantt and in the movie, it is just written as 'Karachi'.