News & Gossip
5 Times When Exit Polls Got Completely Wrong Than The Actual Poll Results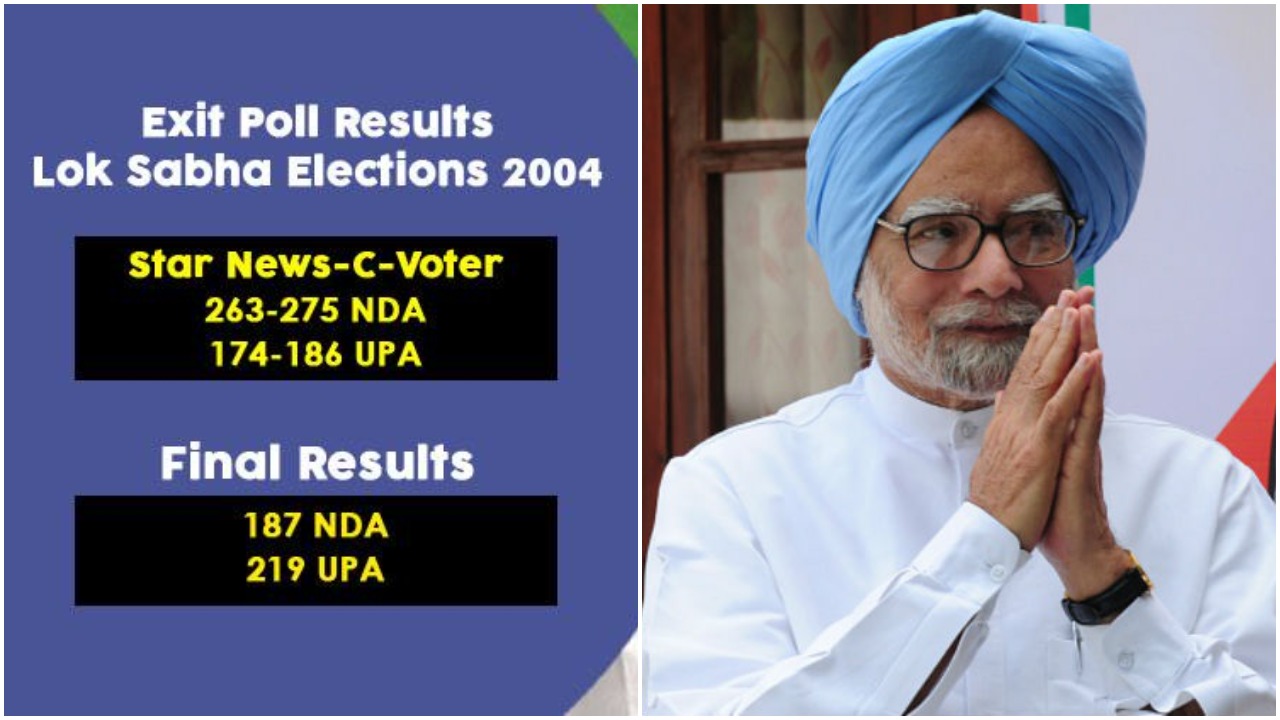 As the final phase of Lok Sabha Election 2019 came to an end, pollsters and journalists are busy discussing the exit polls. All the news channels are busy crunching numbers and showing exit polls tapping into the mood of the nation. However, exit polls do gives us a sense of which way nation is voting but it also has a tendency of going horribly wrong. Today, we'll be counting down five instances when exit polls got it completely wrong.
Lok Sabha Elections 2019
After winning states like Madhya Pradesh, Rajasthan, and Chhattisgarh, Atal Bihari Vajpayee led NDA government dissolved the parliament for an early election. With shining India campaign raging all over the country, Exit polls of that year predicted a second term for NDA government. However, the actual results were completely different than the exit polls.

Lok Sabha Elections 2014
The anger towards UPA government and the rise of honest leader Narendra Modi became the main talking point in Lok Sabha Election 2014. Almost all the exit poll predicted 240-289 seats to NDA and 92-148 seats to Congress, but the result was shocking, as NDA secured 336 seats, whereas UPA was restricted to 60.

Bihar Assembly Election 2015
After the growing difference between BJP and JDU, Nitish Kumar teamed up with Lalu Prasad Yadav's RJD. Everyone was expecting BJP to win the election but RJD emerged as the single largest party.

Delhi Assembly Election 2015
AAP was an underdog with almost every exit polls predicting that AAP would win the assembly election but not with the margin it actually won.

UP Assembly Elections 2017
UP assembly elections was a litmus test for BJP, as it happened after the big and shocking demonetization decision taken by Narendra Modi government. Samajwadi Party and Congress alliance were supposed to defeat BJP government and many pollsters believing demonetization would play a key role. However, the actual result gave BJP a thumping majority with 325 seats.

If you look at these exit polls results, you should take the latest exit polls by the grain of salt. Wait till May 23 to see who actually wins Lok Sabha Election 2019.