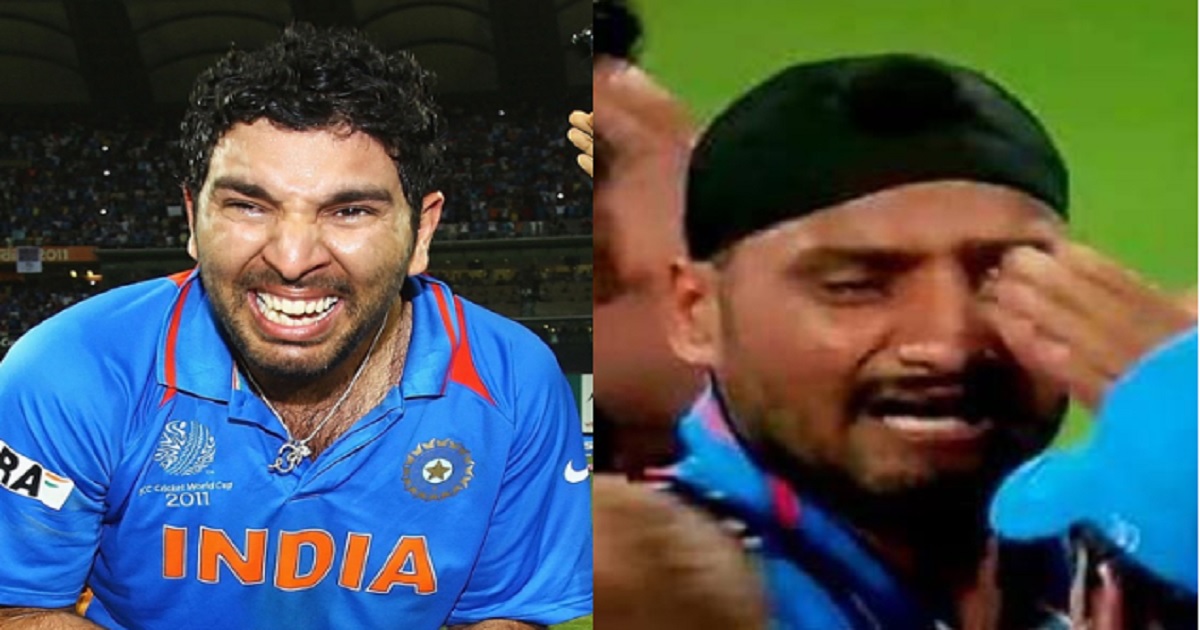 Cricket is played hard and it is a game of gentleman's. It is a game but it is connected with lots of emotions. Millions of fans and family get affected when they get emotional. Players cry when they win or lose badly.
It shows that the game is connected emotionally and physically with the players. in fact, players end up crying in happiness. There are multiple players who have shed tears on the cricket field.
AB de Villiers
South Africa team were tagged as the 'chokers'. Often in big ICC tournaments, they've come to the knockouts and have failed to cross the hurdle and lost the games. South African team lost semi-finals in the 2015 WC.

Yuvraj and Harbhajan after winning the WC in 2011
After India's disastrous in the 2007 World Cup, there was one mission – to win the 2011 World Cup at home. Hence, India made history once again.
Virat Kohli after India's 2012 World T20 exit
We know Virat Kohli is a bold and aggressive player. But, there is another side to him which was evident during the World T20 in 2012 in Sri Lanka.
 Shakib Al Hasan after Bangladesh's Asia Cup Final loss in 2012
It started back in 2012 when they reached the final of the 2012 Asia Cup. They beat India and Sri Lanka, they reached the final to face Pakistan. After being in trouble at one stage, the Misbah-ul-Haq-kept fighting later couldn't control his emotions as tears rolled down his eyes during the post-match presentation.
Sachin Tendulkar after reaching his 100th international ton
The most successful batsman in the history of the game. No batsman has ever made runs more than the little master. He's got 100 international tons and the last one made him quite emotional.