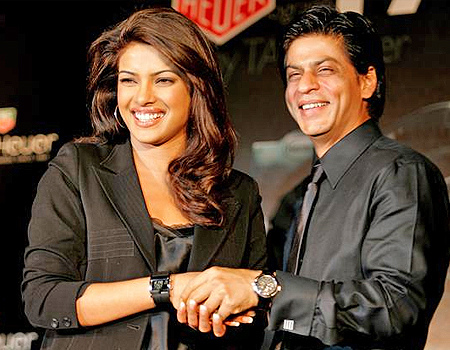 1. Alleged Affair with King Khan
When you are the gorgeous queen of acting, the rumours have to fit the royalty bill, right? After her link up with Akshay Kumar, her next link up story was with none other than Bollywood's King, Shahrukh Khan. This alleged link up gathered so much heat that poor PeeCee was boycotted from her friend Gauri Khan aka Shahrukh Khan's real life queen's friend circle… we feel you PeeCee, we feel you.
Although both Shahrukh and Priyanka haven't been vocal about the issue, Karan Johar had tweeted, "Using their PR machinery and hiding behind so called 'friends' to get news into tabloids is nothing but spineless and lame!!!"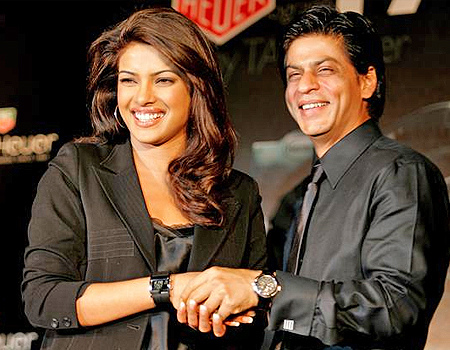 2. Breaking up with Shahid Kapoor
Now this was one of the open secrets of Bollywood, everyone knew about this hush hush relationship. Though Shahid and Priyanka were tight lipped about their relationship, an IT raid at her place brought this relationship to limelight, as Shahid opened the doors to her house. Gossip has it that this Khatta break up didn't go very well for Priyanka Chopra as Shahid had made some not so sweet remarks at parties.
Priyanka finally gilled and accepted to the relationship in an episode of 'Koffee with Karan'. Now that Shahid is all geared up to tie a knot with Mira Rajput, this can be let off the hook.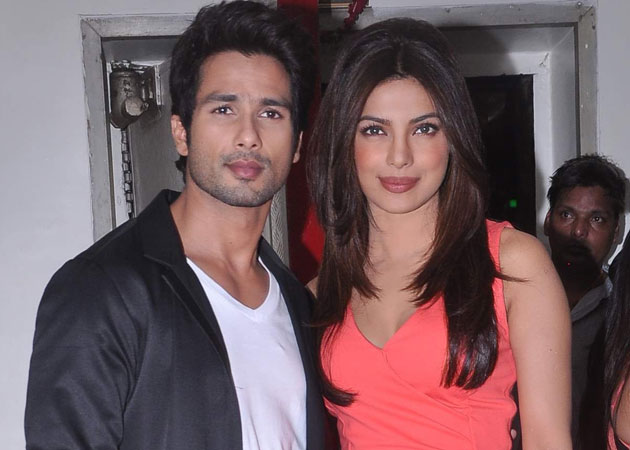 3. Barsaat (2005) and Chamku (2008)
If you want a classic example of bad decisions and bad entry, these are the two best examples. Can you in your wildest dreams imagine Priyanka Chopra paired along with Bobby Deol? Her compatibility with Sunny Deol in 'Hero-love story of a spy' wasn't so bad after all, but Bobby Deol?
To answer this very question we have two treats for you, lol! She worked with Bobby Deol in a movie called "Barsaat" and that was a terrible, terrible mistake. The movie was a huge flop. You would think she learnt from the fate of this movie but you are greatly mistaken my friend.
4. Deewana Main Deewana
In case you thought Govinda hasn't shared screen with the gorgeous Priyanka Chopra. Let me burst your bubble. There was this epic movie called "Deewana Main Deewana", wait what??? Yes, you heard it right, there was a movie like that, it's just no one knew when it released and when it went off theatres. One word of advice for our dear Piggy Chops, never ever agree to do a film which will get released 10 years later.
Not that isn't her fault that the film's release got delayed, but we wonder how she even agreed to act in this movie after listening to the story. (Disclaimer: Read the story at your own risk.)
The movie starring the amazing combo of Chi Chi (Govinda) and PeeCee (and they rhyme! Sigh! Never mind) has an IMDB rating of 2.5, any brave watchers out there?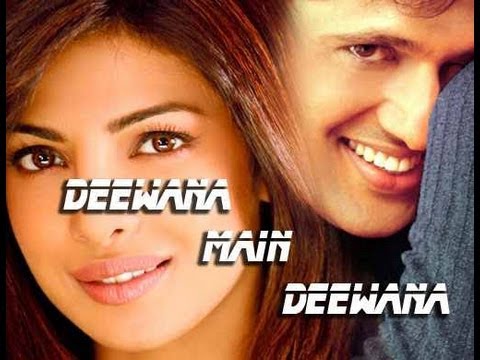 5. Love Story 2050
The combination of Priyanka Chopra and Harman Baweja seems to be a recipe for disaster. "Love Story 2050″ is the perfect example. Cited to be a one of a kind sci-fi movie, it turned out to be a wtf! movie and is considered to be PeeCee's worst mistake in her career. Well, which movie wouldn't be, if the robots could emote better than the hero?
There was no dearth of effort from her side (she coloured her hair completely twice during the shoot – to a vivid red for the girl from the future and black again for the girl from the past), but the presence of a co-actor with whom she had poor chemistry (though she was dating him at that time) was one of the major factors which made it a dud movie.
She shared screen with Baweja again for "What's your Rashee?" which again failed miserably at the box office. That guy is a jinx for PC, I tell you!