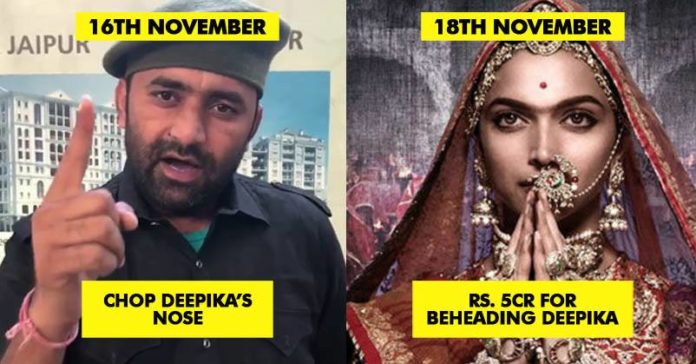 The makers had to face the ire of Shri Rajput Karni Sena, who felt that the film shows Rajputs in negative shades! The security of Deepika Padukone has been beefed up, as she has received a threat of her nose being cut.
The makers of the films have been blamed for distortion of historical facts and there are some viral threats coming up! Just a few days back, the Karni Sena leader said that the nose of Deepika will be chopped off like 'Surpanakha' if she doesn't stop playing with people's emotions.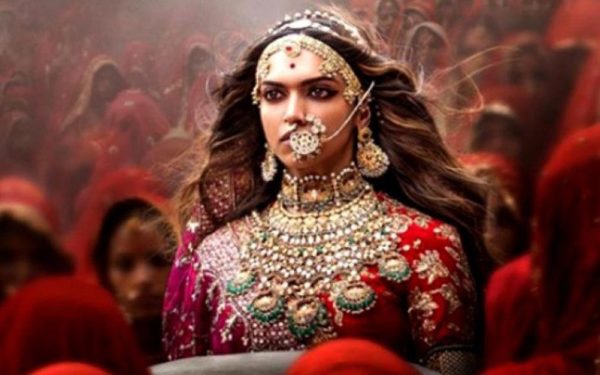 Chatriya Samaj has issued another threat! 5 crores reward has been announced for the one who beheads Deepika Padukone and Sanjay Leela Bhansali.
Yes, Thakur Abhishek Som (Officer of Chatriya Samaj) has announced the reward, causing serious trouble for the makers.
Thakur Som has asked Deepika to face the consequences or to leave the country. Well, the same threat has been issued by Sanjay Leela Bhansali.
Thakur Som conveyed, "The role played by Deepika has hurt the sentiments of Rajput women. No Rajput woman dances in public. Director Sanjay has no knowledge of the history of Rajputs in the country. He has distorted historical facts and should be punished."
Sooner he added,
"Anyone who brings the head of Sanjay Leela Bhansali and Deepika Padukone will be rewarded with Rs 5 crore. Padmavati had sacrificed her life with 12,000 other women in mass immolation (Jauhar) and Bhansali has raised a question on her courage by showing her in a bad light in his film. This is unacceptable. Either both of them should leave the country or get ready to be beheaded."
However, the police have booked Chauhan under the section 115 (abetment of an offence punishable by death or imprisonment for life) and section 505 (statements conducing to public mischief). The police are going to arrest very soon.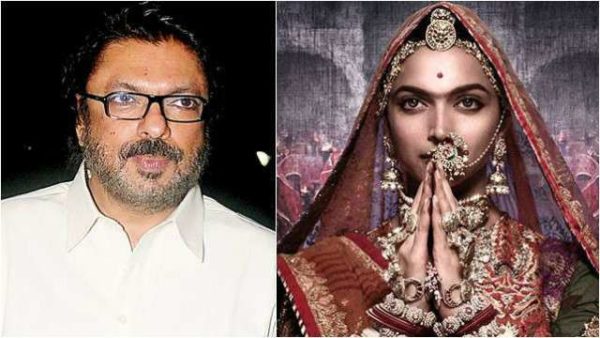 What do you think? What's going to happen? Share your thoughts!