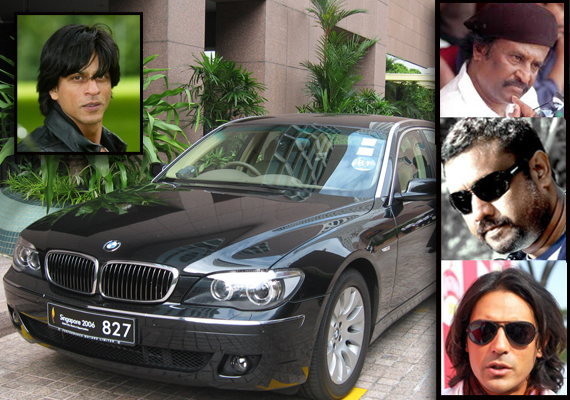 1. Shahrukh Khan To The Cast Of Ra.One – BMW 7
Everyone knows that Ra.One was Shah Rukh's dream. He had wanted to make a superhero movie for a long time and so happy was he with his team's efforts that he decided to reward five of them with cars from the BMW-7 series. Apparently, these cars cost him a crore each.
Lucky recipients included the film's villain Arjun Rampal, Anubhav Sinha and superstar Rajinikanth (the very down-to-earth actor supposedly denied the offer). It is really sad though that the film tanked at the BO. We hope the cars fared better!