Bigg Boss
Bigg Boss 11: Watch Vikas Gupta Kissing Shilpa Shinde, Is Something Cooking Between Them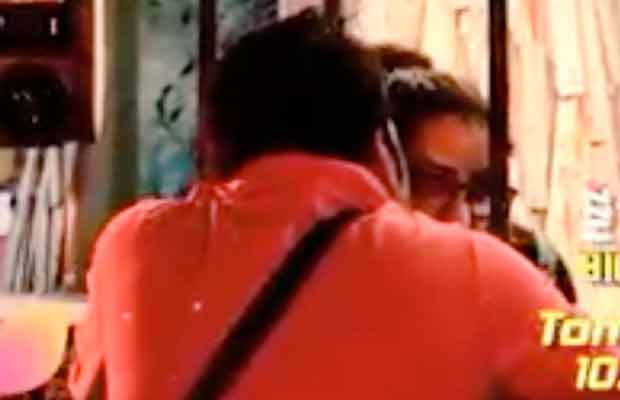 Bigg Boss 11 is currently airing on Colors TV. Tonight's episode of Bigg Boss is looking to be very good. One time arch rivals seem to make peace. We are talking about Vikas Gupta and Shilpa Shinde. Both the contestants have been grabbing lots of headlines these days. Vikas Gupta asked Shilpa to come closer so that he can tell her something in ears.
This will happen in tonight's episode of Bigg Boss 11. The last episode of the show was pretty amazing. Vikas was terminated from his captaincy when he got into an ugly fight with another housemate Puneesh Sharma. Vikas was sent to jail after he got physical with Puneesh. But the new chemistry of Vikas and Shilpa has surprised us all. It seems like that has decided to let go off each other's throats. Both of them have been looking to resolve their issues and be friends. It looks like viewers won't be able to see a fight between Vikas and Shilpa anymore.
Vikas will be in jail aka Kaalkothri in tonight's episode, where he asked Shilpa to come closer so that he can tell her something in the ears. When Shilpa came close, he tricked her and kissed her on the cheek. Vikas immediately says sorry to Shilpa. She also seems happy, when she said, "Bigg Boss dekho Vikas ne sorry bola."
You can also see someone commenting "looks like they will fall in love." in the background.
Watch The Video down here
https://www.instagram.com/p/BaW_cN7Dydw/
Keep visiting this space for latest Bigg Boss 11 news.