News & Gossip
21st Century Byomkesh? Sushant Singh Rajput, Dibakar Banerjee on the Possibilities of Time Travel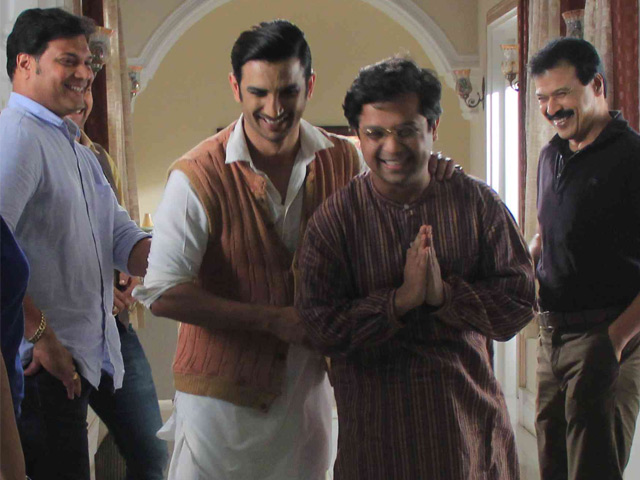 21st Century Byomkesh? Sushant Singh Rajput, Dibakar Banerjee on the Possibilities of Time Travel
IF BYOMKESH WERE TO EXIST TODAY, HE'D BE HARD PUT TO EARNING A LIVELIHOOD BY SOLVING CRIME, SAYS DIBAKAR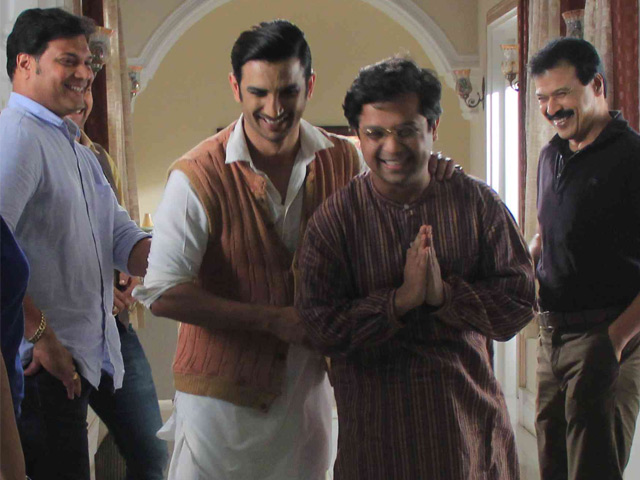 Yesterday, a dhoti-wearing detective from 1943 Calcutta showed up on the sets of hit TV series CID. It was actor Sushant Singh Rajput, lendingDetective Byomkesh Bakshy's sleuthing abilities temporarily to the television crime-fighters.
Sushant, who is now preparing to play Indian skipper MS Dhoni in a biopic, was dressed in his Byomkesh gladrags, long hair manfully tamed with what must have been industrial amounts of gel.
This excursion into the 21st century is where time travel ends for the Byomkesh created by Sushant and director Dibakar Banerjee. Across the globe, Sherlock Holmes has successfully been TV-propelled into our times twice – Benedict Cumberbatch stars in the British-made Sherlock with Martin Freeman as his Watson, and Jonny Lee Miller has not only been put through a time machine but also exported to New York where he helps the local police with Lucy Liu for company in Elementary. Closer home, however, Byomkesh, having been transplanted from his native Bengal to Bollywood by Dibakar, is going to remain in colonial-era Calcutta.
If Byomkesh were to exist today, he'd be hard put to earning a livelihood by solving crime, says Dibakar. "There is a significant way in which crime and detection has changed. The problem of 2015 is not who did it – we all know who did it. The problem of 2015 is how do we get him inside the jail, how do we convict him? There are no mysteries anymore.
As per Sushant, the 'honest' Byomkesh barely survives 1943. "He's just learnt a few tricks to survive in the society. Nowadays, we are trained and conditioned to act in a way that we are expected to, we want that validation. Byomkesh is too honest to be existing right now," says Sushant.
For those wanting modern-day homegrown detectives, there was Vidya Balan's Bobby Jasoos last year and Ranbir Kapoor's in-the-making Jagga Jasoos.
Detective Byomkesh Bakshy! releases this Friday.