News & Gossip
14 years since Rohit Shetty released his Golmaal franchise; Here's who said what?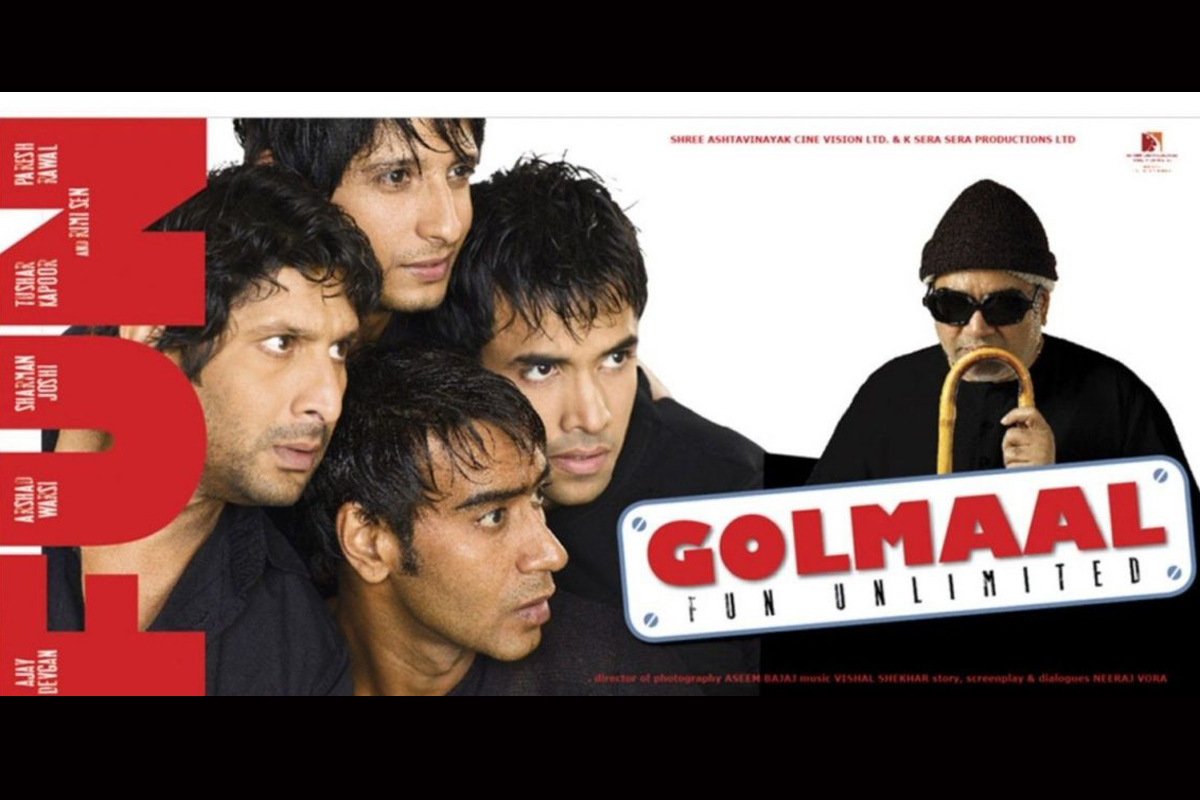 The cult comedy classic 'Golmaal: Fun Unlimited' helped Rohit Shetty skyrocket his career as a director in the Indian film industry.
Today, it has been 14 years since the first installment of the Golmaal franchise got released in theatres. The comedy film features Ajay Devgn, Sharman Joshi, Arshad Warsi and Tusshar Kapoor in lead roles and soon became the funniest films presented in the world of Indian cinema.
It also marked the return of Ajay Devgn, who is mostly known for his action films, into the genre of Comedy.
One of the lesser-known facts about the film is that it's plot based on a Gujarati play called 'Aflatoon', by Mihir Bhuta and Neeraj Vora, which again was adapted from a Marathi play titled 'Ghar-Ghar' by Harsh Shivsharan.
Actor Arshad Warsi, who has stared in every single Golmaal film took to Twitter to share the occasion with his fans. He tweeted,"It's been 14 years since the madness started…. to be continued."
Known to have a reputation of playing a mute character in all of the movies in the franchise, actor Tusshar Kapoor also talked about the film, "14 yrs of #golmaalfununlimited 14/07/2006 Thank you for the love #golmaalfranchise Thank you team #golmaalfununlimited," he captioned a post and included some posters of the film.
It was 2006 when the first Golmaal film was released and in totality, there have been 4 Golmaal films. Rumour has it that there will be a 5th edition which will get added to the evergreen franchise.