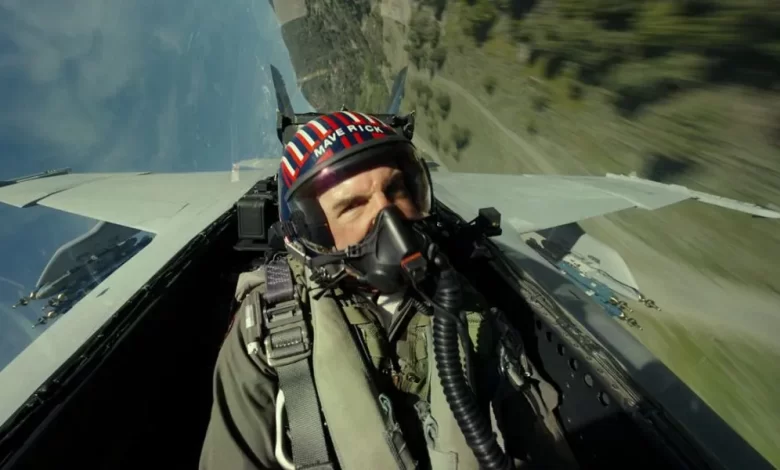 Key takeaways:
Tom Cruise shared a stunning BTS clip from the set of Mission Impossible 7, spotted jumping off an aircraft as he sent out a holiday season message to buffs.
Tom Cruise isn't scared to put his life in danger for the sake of entertainment, and while the superstar has done it previously, he is doing it again.
After the hit of Top Gun: Maverick, Cruise posted a stunning video of himself ripping off a risky stunt for his upcoming movie, Mission: Impossible – Dead Reckoning, as he appreciated fans for their support.
Tom Cruise thanks buffs for Top Gun: Maverick hit with a stunt
Tom lately took to his Instagram handle to share a BTS clip of himself while filming a dangerous stunt for Mission Impossible 7 as he was seen jumping off an aircraft.
In the video, the artist can be heard saying, "Hey everyone, here we are over lovely South Africa, and we're shooting Mission: Impossible – Dead Reckoning features one and two."
"I didn't want the year to finish without thanking you all for coming out to the cinemas and thank you for backing Top Gun: Maverick."
The video also stars filmmaker Christopher McQuarrie and later, Cruise further says, "As ever, thank you for letting us entertain you. It actually is the privilege of a lifetime."
"I'm running out of size, so I've got to bring back to work. We've got to get this scene. Have a safe and happy vacation. We'll see you at the films," before completing his stunt.
In another upload, Tom Cruise also shared a BTS glimpse of the forthcoming Mission Impossible movie and wrote, "So eager to share what we've been working on."
About Mission Impossible 7
Mission: Impossible – Dead Reckoning Part One will be out in cinemas on July 14, 2023. Part 2 is scheduled to launch globally on June 28, 2024.