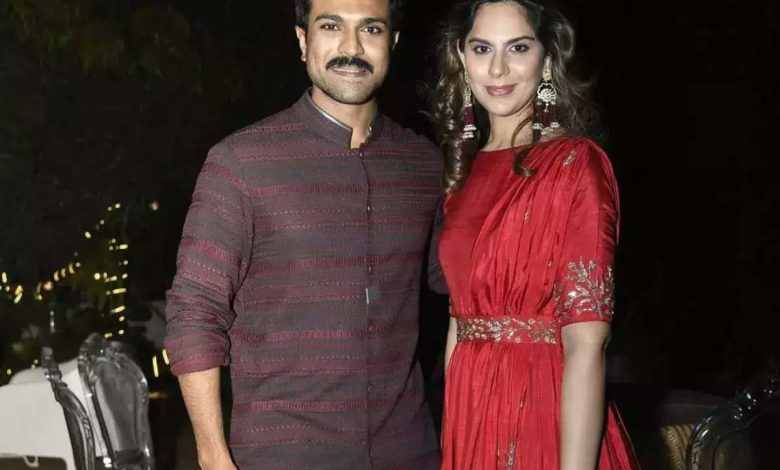 Key Takeaways:
The first child for actors Chiranjeevi, Ram Charan, and his wife Upasana Konidela is due in the near future.
In June, Ram Charan and Upasana took a flight to a secret destination to celebrate their tenth wedding anniversary.
While the group finished up a schedule in Amritsar in April, Ram took some time out of his schedule to speak with the BSF soldiers.
Actor Ram Charan, his wife Upasana Konidela, and actor Chiranjeevi have announced that they are expecting their first baby. Chiranjeevi shared a post on Monday on Twitter.
It stated, "Upasana and Ram Charan are awaiting their 1st child, which we are happy to announce with Shri Hanuman Ji's blessings. With love and gratitude, Shobana Konidela and Anil Kamineni. Surekha and Chiranjeevi."
Ram tweeted the article along with the emojis for a folded pair of hands and a red heart. Viewers for the couple left messages of congratulations in the comments section.
The tweet "Aweee little mega power star is arriving soon" appeared. A supporter wished Anna luck. Congrats, my dear little boss," someone wrote. Congratulations! I hope you and your new family are happy, another fan tweeted.
Ram Charan and Upasana flew off to an undisclosed location in June to commemorate their tenth wedding anniversary. Before their journey, the couple's airport photos and video had appeared on social media.
On Twitter, Ram Charan recently announced his upcoming film with Buchi Babu Sana. Ram will work with the director for the first time on the movie, which is anticipated to be a sports drama.
Ram expressed his excitement when discussing the upcoming unnamed movie. I'm eager about this! I'm eager to collaborate with @BuchiBabuSana and the entire team. Ram posted a tweet.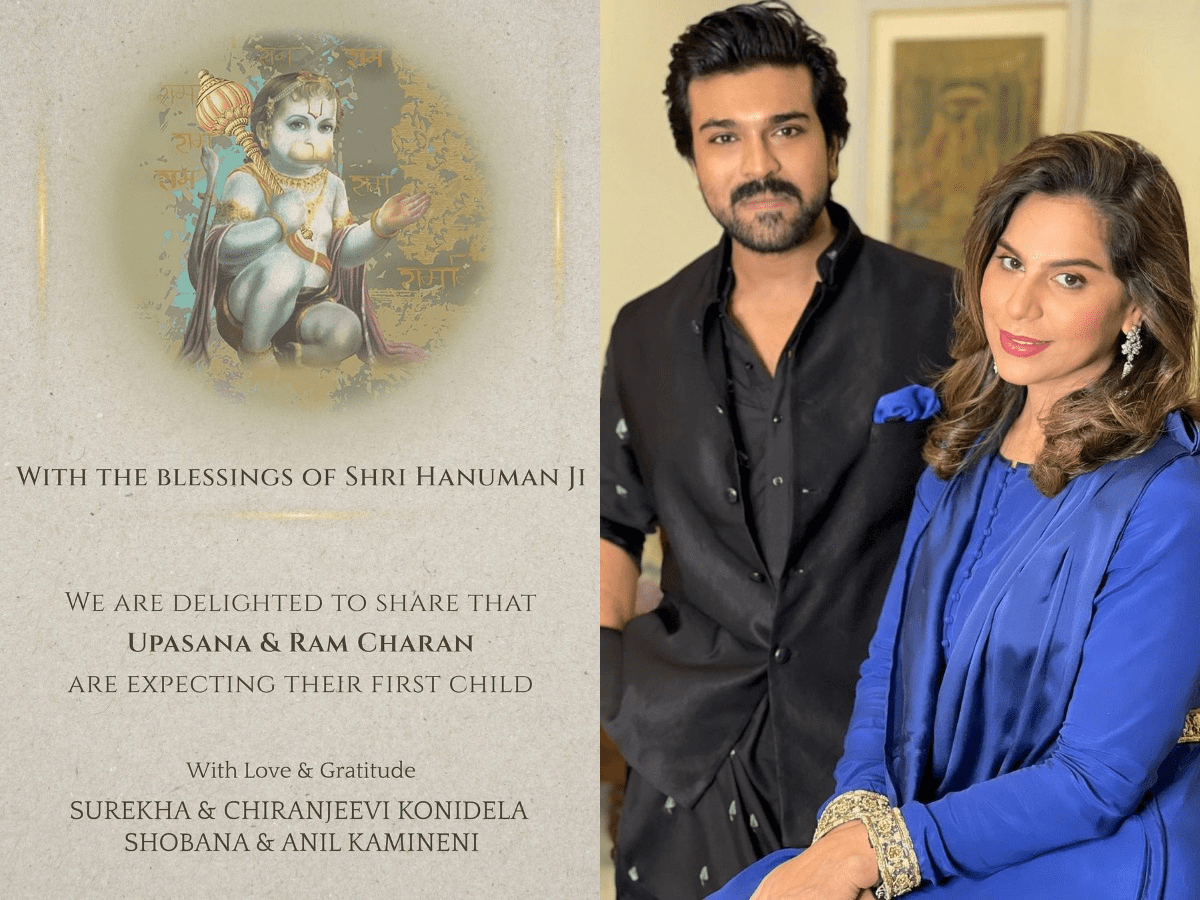 According to a statement, the project will be a pan-Indian movie because it will be produced in several languages.
The project, which will be jointly produced by Mythri Movie Makers as well as Vriddhi Cinemas, is expected to start production later this month.
Ram Charan and director Shankar are currently in the middle of filming his upcoming movie. A crucial role has been cast for SJ Suryah in the film, dubbed RC 15, the producers recently revealed.
He welcomed Suryah to the team on Twitter. Kiara Advani and Ram appear in the project, which is Ram's first venture with Shankar.
According to reports, Ramoji Film City is erecting a 1970s-era set in preparation for the film's crucial scenes.
Action scenes will be shot for 25 days straight under this schedule. Ram is said to play an IAS officer in the movie with anger management problems. His on-screen partner is Kiara.
Ram took time out of his schedule to meet with the Border Security Force soldiers while the team finished up a schedule in Amritsar in April. At the Golden Temple, he coordinated langar as well.