In first episode of QuPlay's new chat show hosted by Arbaaz Khan featured Bollywood actress Kareena Kapoor Khan in the first episode. The second episode features one of the most successful men in the industry- Karan Johar. In a candid conversation with Arbaaz, Karan Johar talked at length on dealing with trolls, insensitive remarks, what pinched him the most and some confessions about his social media activity.
He's candid, opinionated and sometimes considered politically incorrect. Watch the Multi Talented @karanjohar on #PinchByArbaaz Khan!
New epsiode every Tues on @QuPlayTv and #ZEE5: https://t.co/7UmqDnofjf@quickheal @panchshilrealty @VenkysCIM @Seqrite #HootMumbai #KaranJohar pic.twitter.com/KICu40frNs

— ZEE5 (@ZEE5India) March 19, 2019
Commenting over getting trolled on social media, Karan said that initially it use to affect him but later it made no difference to him. Further in the show when Arbaaz read out comments about Karan on social media about his sexuality, the unapologetic Karan gave back to befitting replies to the comment saying that, "I was born a man. I'm proud to be a man. I have a woman in me. And that makes me more of a man".
One of the troll stated that Karan Johar's segment in Netflix anthology Lust Stories was a way of making easy money. The troller termed the movie as "$ex wali movie" and advised Karan Johar to make "full p0rn" next time.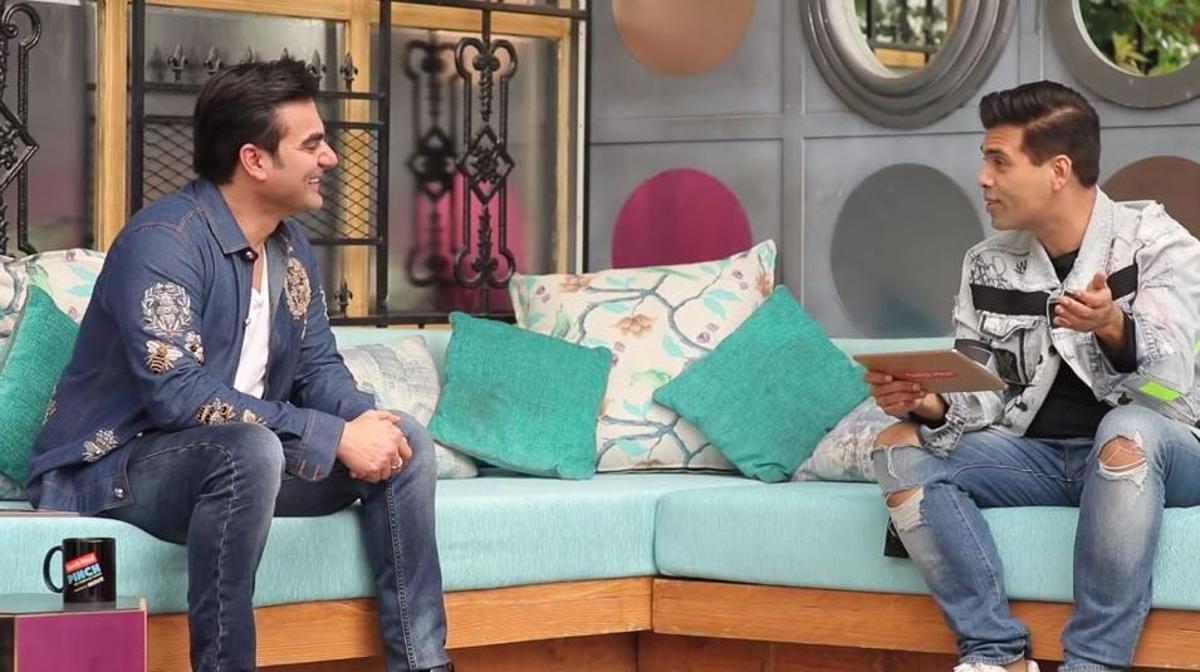 Karan trolled back the troller saying that- "Pehle toh paise kamane ke liye humne yeh kiya nahi hai. We were all given Rs 1.5 crore to make this film, which we all spent on the film. It's not that I became a millionaire because I made Lust Stories. This person clearly has the economics of this film all wrong."
Karan also added  that Lust Stories was 'not a p0rn film'. "In fact, there was no sex in the film at all. He has probably not seen it. Only that one clip of her having an orgasm went viral. I think he is bechaara little frustrated and this is his form of release, pun not intended. So I feel bad for this person, who clearly is having a very dry sex life of his own," said Karan.
On work front, Karan Johar will start work on his forthcoming directorial Takht which stars Ranveer Singh, Kareena Kapoor Khan, Vicky Kaushal, Alia Bhatt, Janhvi Kapoor, Anil Kapoor and Bhumi Pednekar.
Stay tuned with us for more Bollywood news and updates.