Key Takeaways:
In Tobey Maguire's role as mob boss James McKay in Damien Chazelle's most recent film, Babylon, Brad Pitt, Margot Robbie, and Diego Calva also appear.
Fans found this black-clad, evil side of the well-known character amusing rather than frightening. Thus, Bully Macguire was born.
Brad Pitt, Margot Robbie, and Diego Calva co-star with Tobey Maguire as mob boss James McKay in Damien Chazelle's most recent film, Babylon.
During a recent Ask Me Anything (AMA) session on Reddit, the actor participated and responded to several fan questions regarding his professional life.
Along with Tom Holland and Andrew Garfield, Tobey reprised his role as Peter Parker in the upcoming superhero blockbuster Spider-Man: No Way Home from 2021. Tobey originally played Spider-Man in Sam Raimi's Spider-Man trilogy.
One user posed the following query on Reddit: "Hello, Toby. What are your thoughts on all the memes created about you over the years? Enjoy them? Abhor them? neutral regarding them?" The actor answered, "pretty neutral I found it amusing that I had seen the Bully Maguire videos."
Tobey referred to the memes that appeared following the release of Spider-Man 3 (2007), in which Peter Parker's darker side is revealed following his infection with Venom's symbiote.
Fans thought this evil side of the famous character, dressed in black, was humorous rather than menacing. Bully Macguire was thus created.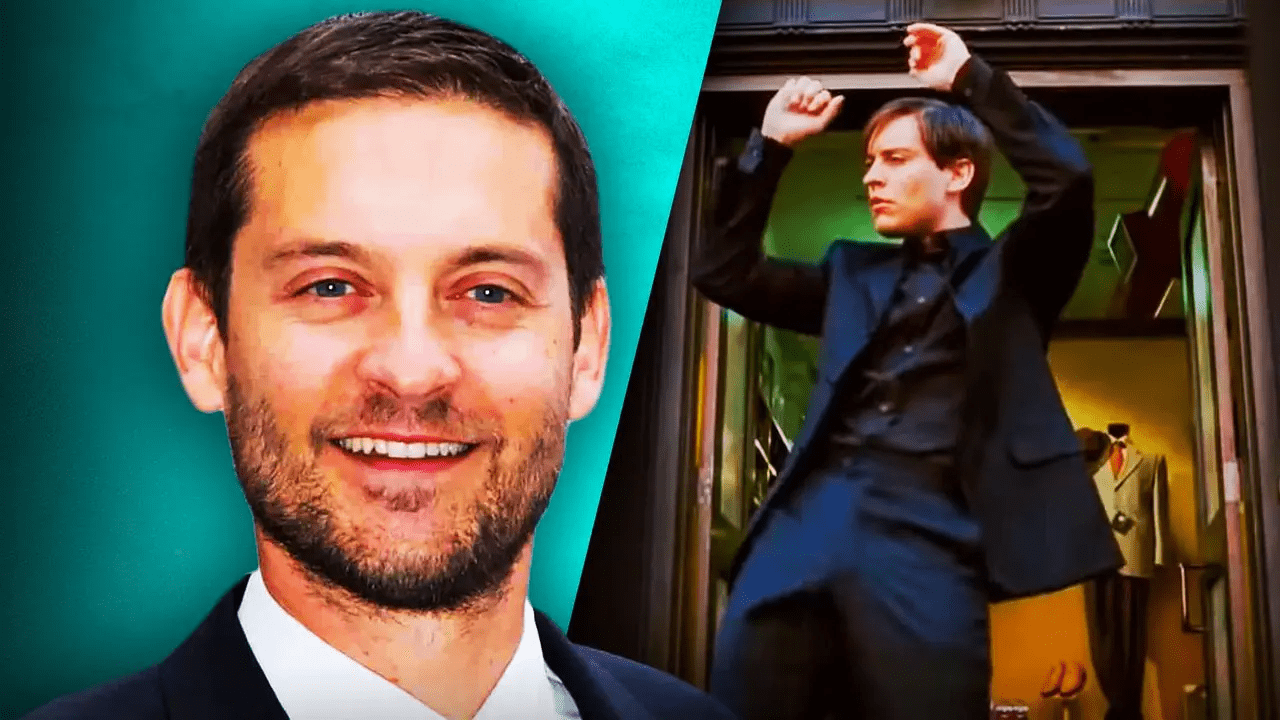 The actor, who starred in Spider-Man 3 with Kirsten Dunst and James Franco, seems to have a great sense of humour and no hard feelings about his final performance as the superhero.
Tobey was also questioned by another fan who said, "Piggybacking off this, have you seen the video of the little kid who dances like Peter from Spider-Man 3?" To which Tobey responded, "Yes! Adore him" The most well-known clip from the movie features an aggressive and abrasive Peter acting out the now-famous dance. When asked if he could still dance, Tobey replied, "Every morning when I wake up."
The critically acclaimed movies The Ice Storm (1997), Pleasantville (1998), The Cider House Rules (1999), Wonder Boys (2000), and Seabiscuit all featured Tobey as a young actor in the 1990s (2003).
He became well-known for playing Spider-Man in the Raimi trilogy and later made appearances in a few films, including Brothers (2009) and The Great Gatsby (2013).
For his portrayal of a prisoner of war, he received a Golden Globe nomination for Best Actor. On Chazelle's Babylon, Tobey serves as an executive producer as well.