In the times of home quarantine, people are constantly looking for some self entertainment. One such video creation based app TikTok has been on a high demand and usage by millions of people across the globe. The app however, has been in news recently for undesirable reasons.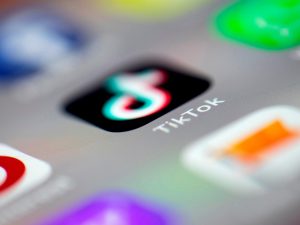 Several TikTok users are creating inappropriate videos on TikTok such as acid attacks, pornography, women abuse, hate speech and violence. This fast paced growing trend has not gone down well with many people.
TikTok disturbing videos
One of the TikTok users Mujibur Rehman has posted a ridiculously shameful video promotion rape. He is seen adjusting his clothes with one of friends post committing the hideous act of rape of a girl.
Here is the video:
After promoting acid and love jihad ,

Tiktok'er Mujibur rehman and co are showing off how cool is to [email protected] a woman ….. scums

also see his expression while he pulls up his pant zip in the end !!#BanTikTokInIndia pic.twitter.com/sBW6ScAyvR

— Adi (@Adithya2585) May 18, 2020
Another video of a self proclaimed TikTok user Faisal is reported to show obscene content. He calls himself a 'social media influencer'. With the caption, "Usna tumhe chor diya jiska liya tumna Mujhe chora tha", Faisal recreated an indigenous scene of an acid attack.
Yet another TikTok user has posted a video of animal abuse showing a cat hanging from the roof tied with a rope in its neck. The user is apparently enjoying the scene.
Below is the video :
Why doesn't @TikTok_IN review the content on their platform 😡🤬? Animal abuse, child abuse, vulgarity, objectifying women, all sort of disgusting things (even things that are illegal as per the law) are being promoted and in fact being Glorified there 😡. #tiktok #AnimalCruelty pic.twitter.com/u6ajFyNIRv

— Sunny Nehra (@sunnynehrabro) May 18, 2020
With a number of such disturbing videos, many people are demanding a permanent ban on TikTok. As per the Tweets sent out, such gruesome videos only create a negative impact on the society. Hence, there has to be a halt to this disturbing app.
Not only do these video spread negativity and hatred but they also incinerate the feeling of creating such crimes in the minds of many. The results of this are extremely unwelcome.
Amidst all the Tweets, was one tweet that came from a Bollywood comedy legend Paresh Rawal. He too urged the authorities to impose a ban on TikTok.
Here's what he wrote:
BAN TIK TOK .

— Paresh Rawal (@SirPareshRawal) May 19, 2020
https://filmymantra.com/memes-on-lockdown/