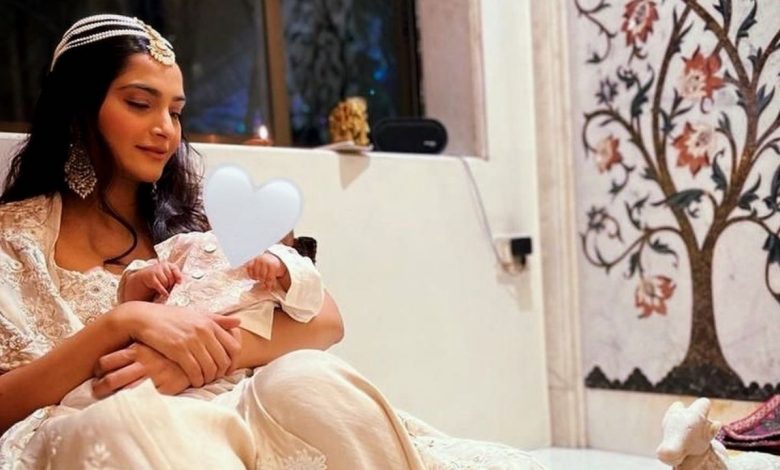 Key Takeaways:
Sonam Kapoor shared a brand-new video of her son Vayu Kapoor Ahuja on Instagram following their reunion.
Sonam and Anand Ahuja welcomed their first child, a son named Vayu Kapoor Ahuja, in 2022.
Following her reunion with her son Vayu Kapoor Ahuja, Sonam Kapoor shared a brand-new video of him on Instagram. She spent the majority of her Sunday having fun with Vayu.
After attending her first international professional conference since Vayu was born, she recently returned to Mumbai. She attended the Jeddah Red Sea International Film Festival.
Sonam's son Vayu was snoozing on a baby bouncer in the video. He was dressed in red and white stripes. Vayu's face was not photographed by Sonam, who has not yet revealed her son's face. Sonam captioned the boomerang video she posted on Instagram, "Sunday morning play time."
In 2022, son Vayu Kapoor Ahuja, the first child born to Sonam and Anand Ahuja, was born. Before getting married in May 2018, the couple had been dating for a few years.
In a recent Instagram post, the couple explained the meaning behind their son's name and asked for blessings for Vayu Kapoor Ahuja in the name of "the force that has breathed unique meaning into our lives…In the spirit of Hanuman as well as Bheem, who embody immense courage and also strength…In the heart of all that is sacred, life-giving, and also eternally ours."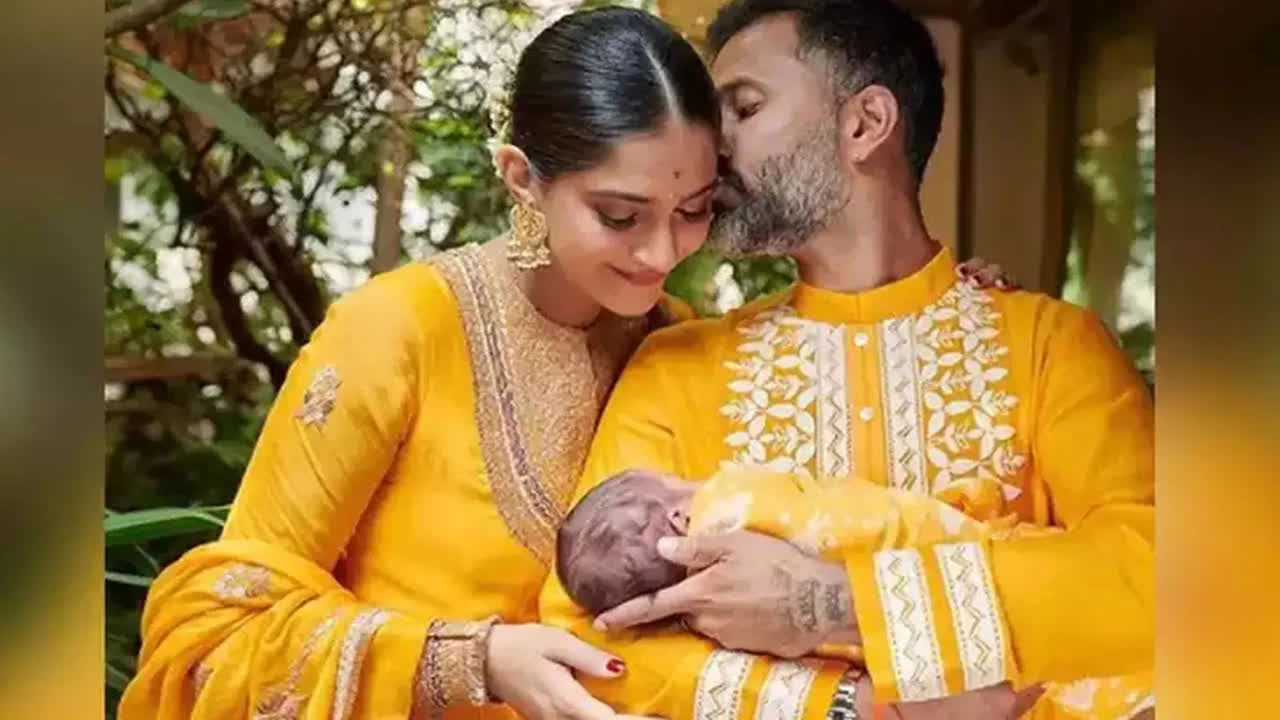 Sonam described her pregnancy as "easy" and her delivery as "quick." She also noted that she has been "breastfeeding easily." She disclosed that she had a "natural delivery" with the least amount of "intervention."
She recently shared several pictures on Instagram while dressed up for a wedding. Her fans admired her glowing new mother look.
Along with many other celebrities, including Kareena Kapoor, Saif Ali Khan, Shah Rukh Khan, and Priyanka Chopra, she attended the Red Sea International Film Festival. She also posted a video discussing her anxiety about leaving her newborn son Vayu Kapoor Ahuja at home.
She appears in the movie Blind. The director of it is Shome Makhija. Purab Kohli, Vinay Pathak, and Lillete Dubey play the three main characters in the movie. She finished the filming before finding out she was expecting Vayu.