News & Gossip
Shining Star Kramik Yadav: A Luminary in the Pageant World and Beyond!
Kramik Yadav's journey from Mr. India to a renowned judge, entrepreneur, and artist symbolizes triumph over challenges and inspires a global audience.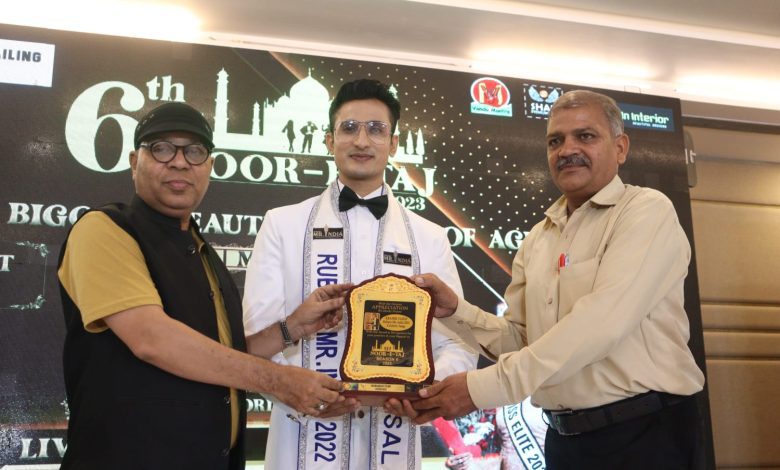 Kramik Yadav's name resonates as a winner and a symbol of success.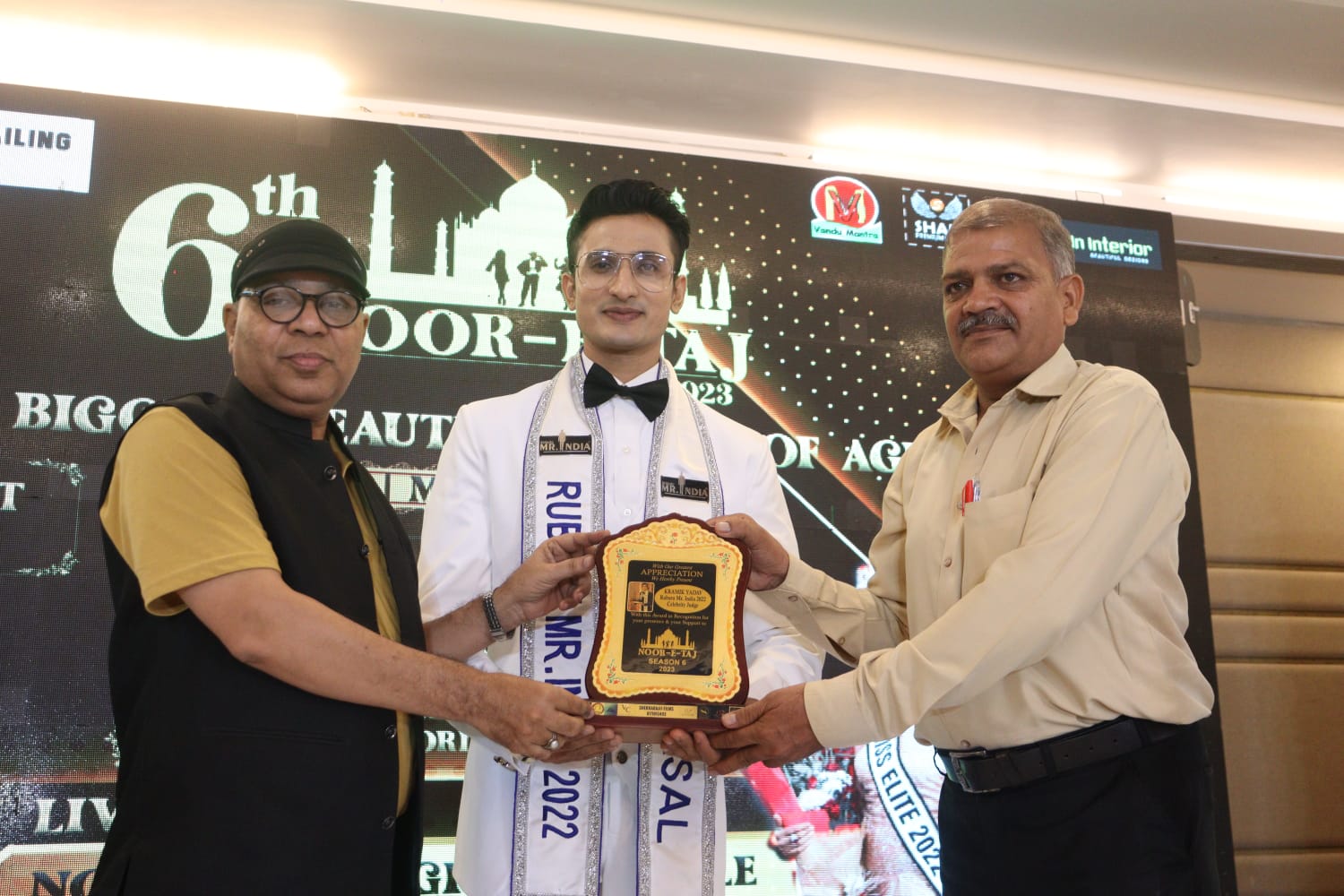 His presence as a judge in "Noor e Jahan" Season 6 in Agra adds a luminary glow.
Kramik's versatile roles encompass entrepreneurship, acting, and modeling.
23 August 2023, Mumbai: The name Kramik Yadav reverberates not merely as a winner but as a living Idol of Success over challenges in the dazzling world of pageantry. With the onset of the illustrious "Noor e Jahan" Season 6, set against the historical backdrop of Agra on August 21st, Kramik Yadav's role as a judge casted a radiant anticipation over the grand event.
Kramik Yadav's Narrative: Inspiring the Youth and Breaking Norms
The thrill of being part of this captivating spectacle surges through Kramik Yadav, mingling elation and satisfaction. This show isn't ordinary; it's extraordinary. It veers away from the norm by showcasing marginalized, differently-abled, and economically disadvantaged individuals, highlighting their resilience against societal odds. Kramik Yadav's journey is etched in the pages of pageantry history as a testament to determination, transcending geographical boundaries. Whether on Indian soil or international stages, his achievements form a mosaic of success. The pivotal year of 2022 saw him ascend to the prestigious title of Mr. India.
The Journey Through Cabrello Universal
His journey continued undaunted, navigating the corridors of Cabrello Universal. Representing India, Kramik Yadav secured the second runner-up spot, adorning himself with the accolades of Dadasaheb Phalke and the Social Impact Award, testaments to his dynamic presence. Kramik Yadav's roles extend beyond pageantry. From judging talent in Etama to the balmy shores of Goa, his discerning gaze has guided aspirants. He's not confined to being a pageant icon; he wears the mantles of entrepreneur, actor, and model with grace.
His journey is an inspiration, not just his own but to countless youths. The titles—Mr. India, Dadasaheb Phalke, Cabrello Universal and Bhushan Puraskar style icon of the year 2023—illuminate the path for others, urging them to carve their niche beyond convention. His name resounds across continents, leaving an indelible mark on the global pageantry scene.
Noor e Jahan Season 6
In Noor-e-Taj Season 6, Kramik Yadav's role as a judge adds a new chapter. He was supported by Miss Elite World 2022 Deep Supreyam. Not only this, the most interesting thing about the show was that both the judging personalities did a rampwalk with the slum children. After the presentations of the children, they were also honored. While talking about Deep Supreyam as the second judge, Deep Supreyam, who lives in Bhagya Nagar, Agra, has won Miss Elite 2022. The competition, which was held in Egypt's Sombe Red Sea city, was concluded last June. Let us tell you that the Miss Elite beauty pageant was started by the Ministry of Tourism of Egypt, which is one of the five most prestigious beauty pageants in the world. Beauties from 36 countries participated in this pageant. Deep has worked in about fifty commercials so far. At Caballero Universal's global stage, Kramik Yadav became the first Asian gem. Amidst international delegates in Venezuela, his fashion sense and charisma shone, earning him the title of Mister Elegance 2022.
Kramik Yadav's Influence and Excellence in the Indian Pageant Narrative
Kramik Yadav etched his name in history as the second runner-up, an emblem of transformation. His journey breaks barriers, shattering precedents, and making him a style icon and proud symbol of India. The RUBARU Mr. India Dance Guru Award adds another jewel to his crown—a testament to his commitment to fostering new talent. On August 4th, 2023, amidst South Goa's beauty, his saga continues. This award, reflecting an artist, entrepreneur, and model, marks a new juncture, his influence embedded in the Indian pageant narrative. Kramik Yadav's journey is a symphony resonating across epochs, cultures, and hearts—a melody of resilience, triumph, and transformation.