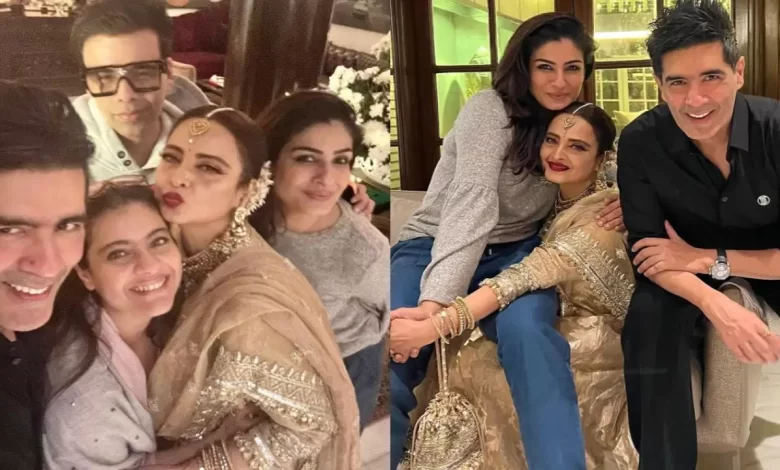 Key takeaways:
Manish Malhotra enjoys his birthday today, and Raveena Tandon posted inside pictures from his celebrations, including Karan Johar, Kajol, and Rekha, among others.
Ace designer Manish Malhotra has added a year old to his life. From Kareena Kapoor Khan, Kartik Aaryan, Janhvi Kapoor, Ananya Panday, Ranveer Singh, and Alia Bhatt to others, numerous Bollywood stars have been seen wearing the designer's collection.
As Manish enjoys his birthday today, his celebrations started in complete swing last night. Just a while ago, Raveena Tandon took to her social media account and uploaded pictures from Manish's private birthday party starring Karan Johar, Kajol, and Rekha, among others.
Inside pictures from Manish Malhotra's birthday bash
Raveena, who is Manish's intimate friend, posted the photos and wrote, "Happy Birthday! To my best friend, my rock, my holder of all secrets for life! Love you, my ever-young, my evergreen @manishmalhotra05 .. to the most intelligent, warm, lovely human being, in and out! I love you!!!!"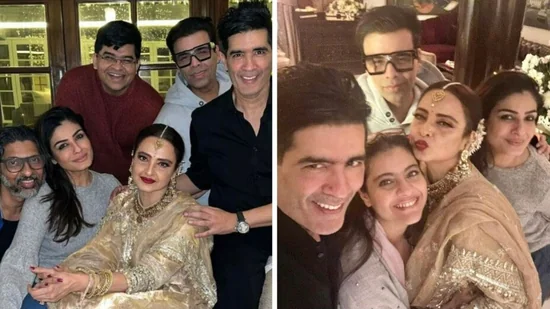 Screenwriter Niranjan Iyengar and publication editor Jitesh Pillai were also at Manish's birthday bash, but it is Rekha who robbed the show as she looked gorgeous as ever in a golden saree.
Fans' reaction to the pictures
Reacting to the images, a fan wrote: "What adorable images." While another fan said: "Two evergreen Bollywood Beauties, Rekha and Raveena." A third fan stated: "Wonderful. Rekha Ji. After a long time."
Another user wrote: "Happy birthday to Manish. But I am happy to see Diva Rekha too (smiling face with red heart eyes emojis)." "Looking pretty, Raveena," said another.
Meanwhile, many celebs like Kiara Advani, Anushka Sharma, Sara Ali Khan, Vicky Kaushal, Shilpa Shetty, Janhvi Kapoor, Kareena Kapoor Khan, and Ananya Panday, among others, wished Manish on their social media handles.