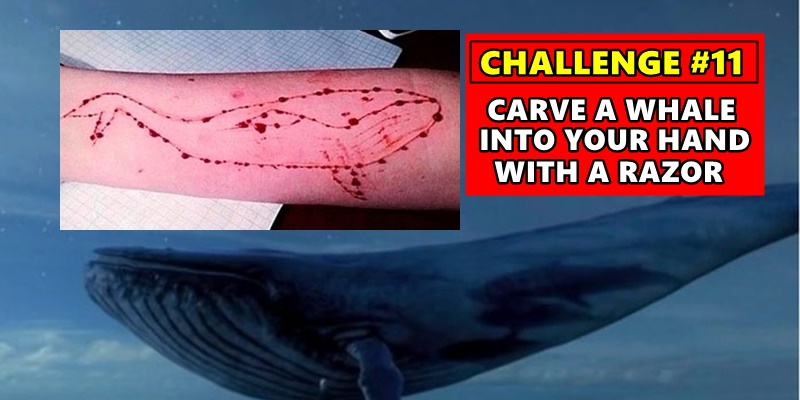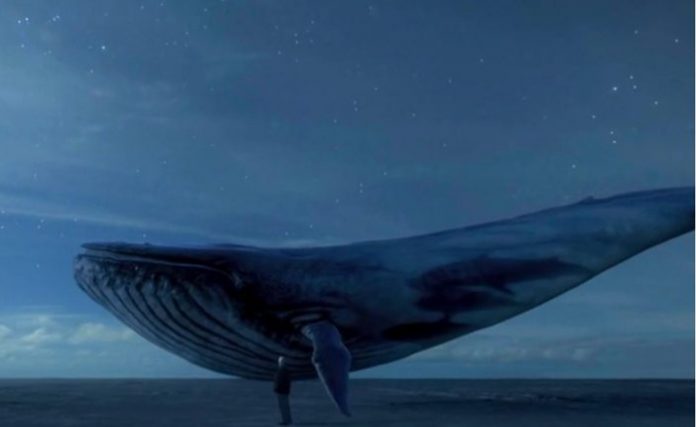 These days a rather bizarre yet viral game has been surfacing the internet. You must have heard of PokemonGo that quickly went viral. But now, a bizarre, absurd and the most heinous game of all times has made it to the internet. Yes, you read that right. The most dangerous games of all time known as the "Blue Whale Challenge" has claimed lives of more than 130 children. How? Read on to find out
The game has originally been created in Russia and has quickly gone viral for all the wrong reasons. As per reports and investigations, the game is not easily found on the internet. The admin of the game chooses its participants. Those participants who are going through suicidal thoughts or who want to end their lives fall victim to this game. The "curator" of the game chooses such vulnerable participants from the alleged "suicide community" found on the various platforms on the internet.
Once the participants join the game, the admins make it very clear that there is no backing out. The game has 50 dangerous levels where each level is more daunting than the last and requires 50 days to complete. Few of the challenges include cutting a shark with a knife on the participant's hand, going on the roof-top and sitting there, making a cut on the lip and the final and most life-threatening one includes killing yourself by jumping from the rooftop. Not only this, one must send photographic proof of completion of the level and there's no fooling by using Photoshop.
If you're wondering what the list of 50 challenges are, a Quora user has revealed them all and here's the list below that will take you through the life threatening challenges of this game
(The word *Curator" indicates ADMIN)

1. Carve with a razor "f57" on your hand, send a photo to the curator.
2. Wake up at 4.20 a.m. and watch psychedelic and scary videos that curator sends you.
3. Cut your arm with a razor along your veins, but not too deep, only 3 cuts, send a photo to the curator.
4. Draw a whale on a sheet of paper, send a photo to curator.
5. If you are ready to "become a whale", carve "YES" on your leg. If not– cut yourself many times (punish yourself)
6. Task with a cipher.
7. Carve "f40" on your hand, send a photo to curator.
8. Type "#i_am_whale (rus. #я_кит) in your VKontakte status.
9. You have to overcome your fear.
10. Wake up at 4:20 a.m. and go to a roof (the higher the better)
11. Carve a whale on your hand with a razor, send a photo to curator.
12. Watch psychedelic and horror videos all day.
13. Listen to music that "they" (curators) send you.
14. Cut your lip
15. Poke your hand with a needle many times
16. Do something painful to yourself, make yourself sick
17. Go to the highest roof you can find, stand on the edge for some time.
18. Go to a bridge, stand on the edge
19. Climb up a crane or at least try to do it
20. The curator checks if you are trustworthy
21. Have a talk "with a whale" (with another player like you or with a curator) in Skype
22. Go to a roof and sit on the edge with your legs dangling
23. Another task with a cipher.
24. Secret task
25. Have a meeting with a "whale"
26. The curator tells you the date of your death and you have to accept it
27. Wake up at 4:20 a.m. and go to rails (visit any railroad that you can find)
28. Don't talk to anyone all day
29. Make a vow that "you're a whale"
30-49. Everyday you wake up at 4:20 a.m., watch horror videos, listen to music that "they" send you, make 1 cut on your body per day, talk "to a whale."
50. Jump off a high building. Take your life.
Although the maker of this game has been arrested, it has not stopped taking lives. The game has now entered India and has taken the life of a 14 year old Mumbai based boy and a 7th standard student was going to complete the 50th challenge and was saved by the on-looker.