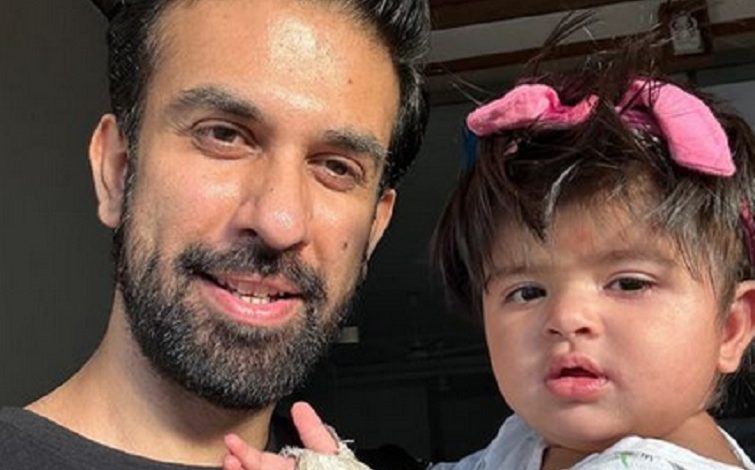 Key Takeaways:
Rajeev shows his daughter a lot of love and engages her in games just like any other father would. Additionally, Charu frequently emits joyful laughter, which is characteristic of a mother.
Rajeev Sen expressed his desire to visit Charu Asopa on her vlog to meet Ziana. However, she was the one who suggested going to her house because it would be a fun outing for her.
The bonding of the estranged couple in the video led some of their fans to suggest that they reconsider their decision to split up because they simply look so good together.
In the video, Rajeev lavishes his love on his daughter and plays every game with her like every daughter. Charu is also often heard laughing with joy, which is typical of a mother.
In the television industry, Charu and Rajeev are one of the most talked-about couples after they made their private argument public and made numerous accusations against one another. This mudslinging further damaged their relationship. 
Charu claimed that Rajeev lacked trust in her, and Rajeev responded by saying that she should take a lie detector test and also that he should not believe her. However, they would appear mature enough to accept it on behalf of Ziana's parents and fans.
Like every single mother, Charu had recently conveyed her fear of leaving her daughter behind when she left for work. However, the girl is damn sure that Charu will be able to overcome this.
While Rajeev is also trying his best to be a good father, Charu also stated in her vlog that she is not severing Rajeev and Ziana's relationship: "I am not severing Ziana and Rajeev.
If he chose the legal path, he would only be able to meet Ziana once or twice a month; however, I have told him that he is free to do so whenever he likes.
He only needs to inform me and send me a message. And this video demonstrates that, at the very least, Charu and Rajeev agree on their daughter.