Trending
Radhika Madan reveals Dharma audition was the worst audition of her life
Ever since the whole debate on nepotism and favouritism in Bollywood has begun, almost all celebrities are expressing their views on it. Sushmita Sen recently opened up on the whole outsider concept fiasco. It was Radhika Madan who next expressed her views on the reality of nepotism in the industry.
https://www.instagram.com/p/CAxmrztljw-/?igshid=f3eakeqsb5mm
In a recent interview, Radhika was quoted saying, "Your job is to just ask for the audition, that is it. I literally went to the producers and asked them to let me audition. And that's how I got roles, that's how I got Pataakha, that's how I got Angrezi. I literally went and said, 'Can I audition?' That is the most outsiders can do. You need to stop cribbing and start working on yourself."
https://www.instagram.com/p/CANgfYPFSOs/?igshid=46r46303ts0m
Radhika has given commendable performances in Angrezi Medium, Pataakha, Mard ko Dard Nahi Hota.
She further added, "There's a situation, accept it and move on. Will it change? I don't know. In the meantime though, can we just utilize this time by not complaining and working on ourselves. The issues have been put out, yes. I'm not denying it, let's not run away from it. I'm not saying to not address the issue, it has been addressed. Everybody is aware, All I'm saying is to not put all your energies into it, but rather, work on yourself."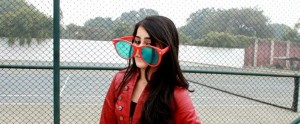 Speaking about her experience at Dharma Audition being the worst one of her life, Radhika said "I did audition for Dharma. I gave them the worst audition of myself because I was so scared. I auditioned for Student of the Year, but I had got a fever and performed and I gave the worst audition of my life. So, I won't blame a Dharma for not casting me. It was my call, I got an opportunity, but I didn't perform and tagged myself out."
In the past, Radhika did speak in favour of outsiders who have lesser opportunities than star kids. She mentioned that the difference between the two arrives because star kids are always groomed to the profession while outsiders just get a single chance that decides their fate in the industry.