Bollywood has been losing its gems to the year 2020. Yet another celebrated comedian Jagdeep originally called Syed Ishtiaq Ahmed Jafri left for his heavenly abode on July 8, 2020 in Mumbai. The prominent actor he was, Jagdeep has worked in over 400 films and given impeccable performances always.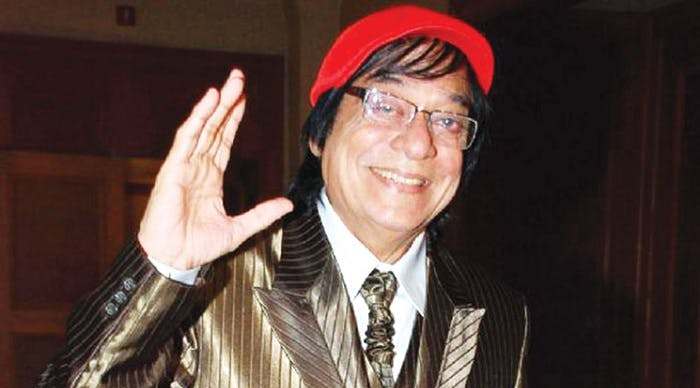 The character 'Soorma Bhopali' from Sholay played by Jagdeep is still fresh in our minds. Announcing about his demise, producer Mehmood Ali said
"He passed away at 8.30 pm at his residence in Bandra. He was not keeping well due to age-related issues,"
Jagdeep gave unmatchable performances in Bollywood's most iconic movies like 'Andaz Apna Apna' and 'Purana Mandir'. His two sons Javed Jaaferi and Naved Jaaferi too are into the film industry. While Javed is into acting, Naved caters to film making.
Jagdeep's death was mourned by several Bollywood celebrities.
Jagdeep saheb had first appeared on the screen as a winsome child Artiste in films like Do bigha Zameen . As a young man he played highly emotional n dramatic roles in films like Bhabi , patang . Comedy was his second successful inning . Great talent , underused . Good bye sir .

— Javed Akhtar (@Javedakhtarjadu) July 9, 2020
Heard the sad news of Jagdeep Saab's demise. Always enjoyed watching him on screen. He brought so much joy to the audience. My deepest condolences to Jaaved and all members of the family. Prayers for Jagdeep Saab's soul🙏

— Ajay Devgn (@ajaydevgn) July 8, 2020
Rest in peace #Jagdeep saab .. thank you for all the entertainment 🙏🏽 pic.twitter.com/S4uTY8kyyp

— Randeep Hooda (@RandeepHooda) July 8, 2020
My first film & the first time I ever faced the camera, was in the film #yehrishtanatoote with the legend himself #Jagdeep bhai. We will miss you…May his soul rest in peace 🙏🏽 Our prayers & deepest condolences to the family. pic.twitter.com/uhBjYSZdVe

— Johny Lever (@iamjohnylever) July 8, 2020
He was a 'rainbow' in our sky!! Filled our life with laughter. An outstanding actor. Goodbye Sir ! 🙏🙏🙏Actor Jagdeep passes away at 81 https://t.co/XgvmVE8V4o via @IndianExpress

— Mahesh Bhatt (@MaheshNBhatt) July 9, 2020
RIP Jagdeep Sahab … Remember shooting with you during Life Partner and cracking up with laughter all through the scene.. I consider myself extremely fortunate to have got that chance to work with you..
All my condolences to the family

— Genelia Deshmukh (@geneliad) July 8, 2020
Thank you #Jagdeep sahab for enriching our lives with laughter and happiness that will be cherished for a lifetime. Rest In peace Sir. Deepest Condolences to the family, friends and millions of his fans(just like me). pic.twitter.com/jyrKFHq9Hw

— Riteish Deshmukh (@Riteishd) July 9, 2020
Always made us smile. Rest In Peace. #Jagdeep pic.twitter.com/CnLdkTewaQ

— John Abraham (@TheJohnAbraham) July 9, 2020
💔 RIP #Jagdeep sir!
Your contribution to the industry will always be remembered. Thank you for the laughs. Thank you for the memories. pic.twitter.com/yzLdD7qWfy

— Ayushmann Khurrana (@ayushmannk) July 8, 2020
Not just the Bollywood celebrities, but even the Indian Cricket team play Irfan Pathan mourned his death. Here's what he wrote,
My condolences to

#javedjaffari bhai for the demise of your father Ishtiaq Ahmed Jafri ji who was known as #Jagdeep ji. May Allah bless his soul. Inna lillahi wa inna ilaihi rajioun.
Jagdeep always had a very delightful screen presence that no one could ever match. His demise has left a deep hole in the comedy reign of Bollywood. The prominent actor's ultimate comic timing was often praied by critics too.
The veteran actor Dharmendra too expressed his grief on the loss of Jagdeep. He said, "Like me, he too came from the village to Mumbai. He achieved so much in his career. We will miss him. We lost so many artists this year. I feel very sad. I am an emotional person. I get attached to people I love. Jagdeep had made a film called, 'Soorma Bhopali'. He had asked me to act in the film and I did. I played Dharmendra in the film. We were together in many films and locations. He used to change his looks in no time."
I'm sure all of us have watched Sholay several times merely because we get hooked to the character portrayed by Jagdeep in the most effortless way.