Celebrity News
Photo of Salman Khan secretly marrying Sonakshi Sinha gets Sonakshi's reaction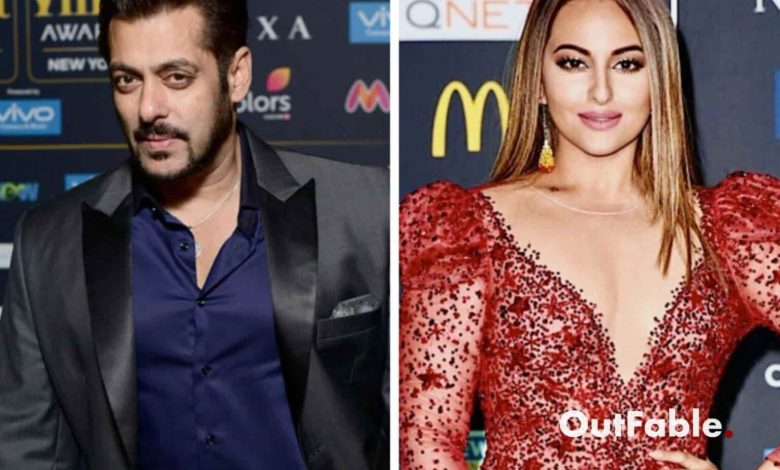 A picture claiming to show actors Salman Khan and Sonakshi Sinha getting secretly getting married went viral recently. But pretty soon, netizens pointed out that the picture was clearly a fake and heavily Photoshopped. Now, Sonakshi has reacted to the said picture, commenting on an Instagram account that had shared the image. Calling people believing the picture as genuine 'dumb', Sonakshi made fun of the whole situation.
Sonakshi commented, "Are you so dumb that you can't tell the difference between a real and a morphed picture." She followed her post with three laughing emojis.
In the picture, Salman is seen putting a ring on Sonakshi's finger. While Salman looked dashing as ever in a white shirt and beige jacket, Sonakshi looked gorgeous in a traditional red saree with heavy jewellery and sindoor. Needless to say, the photo was heavily photoshopped.
Many social media users said the fake picture was embarrassing and ridiculous. "This photo looks like Race 3 CG level and some people still believe this is true," commented one user on the post. Another added, "It's beyond embarrassing at this point; heights of ridiculous."