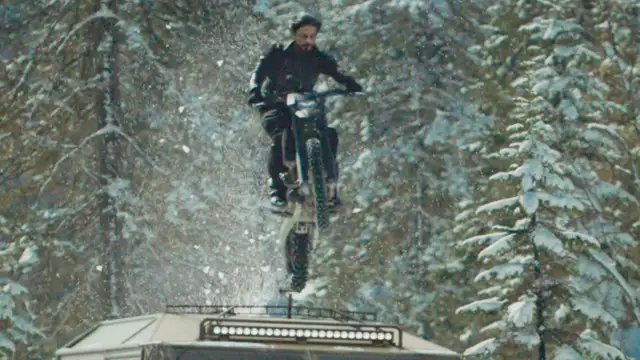 Key Takeaways:
One of the pictures trade analyst Taran Adarsh shared on Twitter on Friday shows Shah Rukh Khan riding a motorcycle over a tank.
Recently, Shah Rukh Khan revealed a sneak peek of his role in the upcoming Pathaan poster alongside Deepika and John Abraham.
If these recent photos from the Pathaan set are any indication, Shah Rukh Khan isn't showing any signs of slowing down.
The actor, who will appear in the action movie, which will be his first in four years, pulled off some impressive stunts in one of the most recent images posted online in advance of the movie's January 25, 2023, release date.
John Abraham and Deepika Padukone are also featured in the movie.
Shah Rukh Khan is pictured riding a motorcycle across a tank in one of the images trade analyst Taran Adarsh posted on Twitter on Friday. He wears all black as he pulls off the stunt among snow-covered trees.
An additional image showed a white SUV on fire with cracked glasses. The daylight image showed many high-rise structures in an outdoor setting. In the image, no cast or crew could be made out.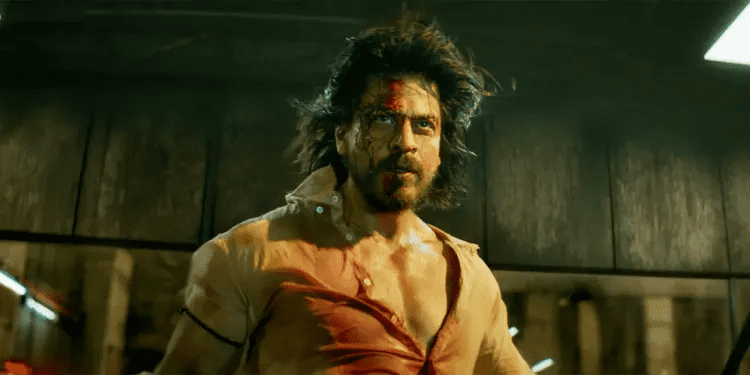 Taran tweeted the images with the caption, "Pathaan across 8 countries… The action extravaganza Pathaan was filmed in India, Spain, the United Arab Emirates, Turkey, Russia and Siberia, Italy, France, and Afghanistan. Release date in Hindi, Tamil, and Telugu on January 25, 2023.
Shah Rukh Khan recently provided a sneak peek of his appearance on a new Pathaan poster that included Deepika and John Abraham. The group posed, holding firearms. Shah Rukh shared the poster on Instagram in four different languages: English, Hindi, Tamil, and Telugu.
The action movie, directed by Siddharth Anand, will be in theatres in Telugu, Tamil, and Hindi in 2019. Siddharth recently stated that the Pathaan songs will be released ahead of the official trailer.
According to ANI, a news agency, Siddharth, had said, "There are 2 fantastic songs in Pathaan. Fortunately, both songs can become chart-topping songs of the year due to their incredible quality. So we decided to give people plenty of time to enjoy the songs before the movie."