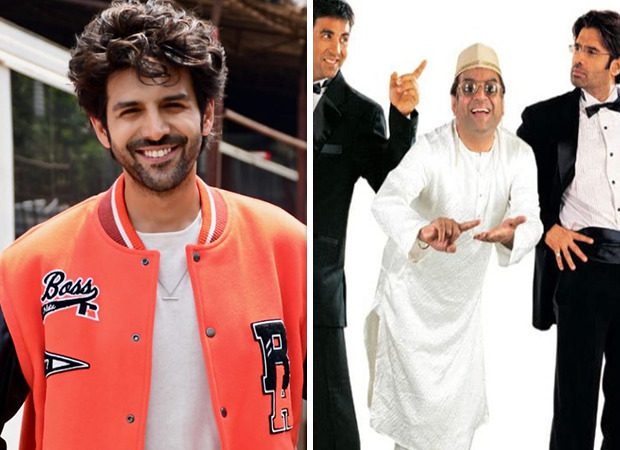 Akshay Kumar, Paresh Rawal, and Suniel Shetty became one of the most loved comedy trios after Hera Pheri and Phir Hera Pheri were released decades ago.
The much-awaited Hera Pheri 3 that fans have been demanding for so long is finally seeing the light of day. Amidst this, speculations were rife that Kumar has backed out and the new actor will be Kartik. This will be his second film of the year after the blockbuster success of Bhool Bhulaiyaa .
Rawal, who plays the iconic Babu bhaiya character in the comedy, even took to Twitter and confirmed that Kartik will now star in Hera Pheri 3 even as an official announcement is awaited from the makers and the Bhulaiyaa star himself. During the recently held Hindustan Times Leadership Summit, Akshay Kumar confirmed his exit from the Hera Pheri franchise. "'Hera Pheri' has been a part of me.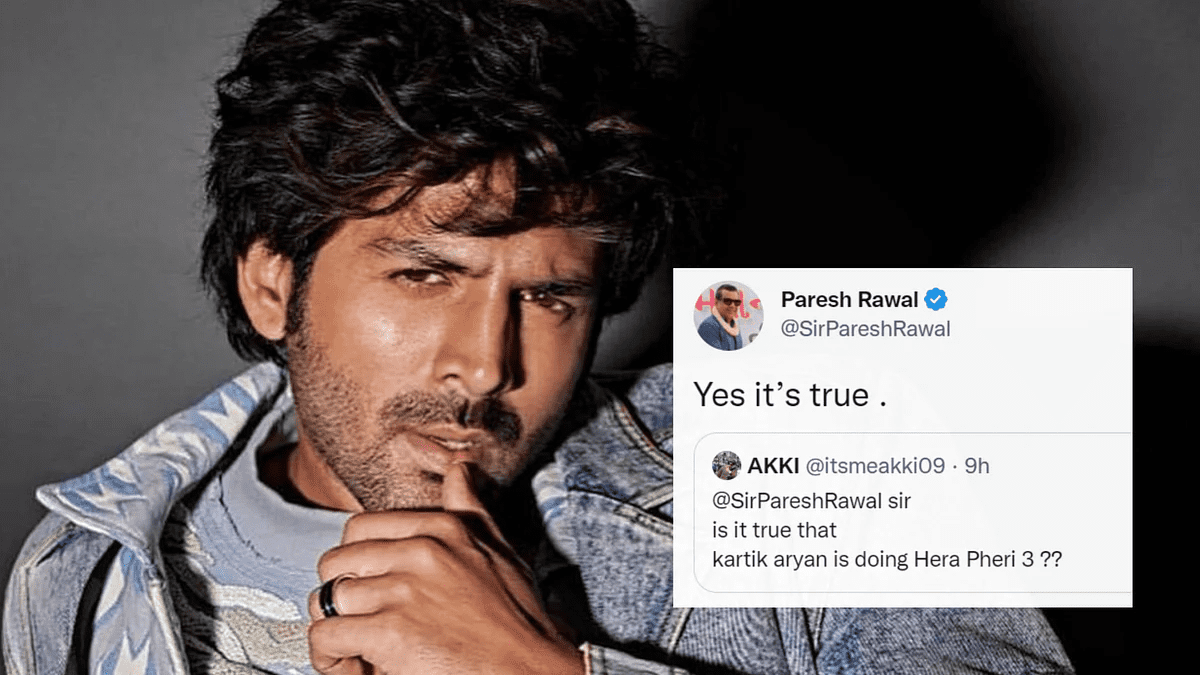 On Friday, when a fan asked Paresh if Kartik is doing Hera Pheri 3, he replied with a tweet, "Yes, it's true. A lot of people have memories and even I have good memories of it. But I feel sad that we haven't made the third part for so many years.
The film was offered to me but I was not satisfied with the screenplay and the script. I was not happy with it," he had said.
After Paresh Rawal confirmed the news of Kartik Aaryan being a part of Hera Pheri 3, Akshay Kumar fans flooded Twitter with many using the hashtag 'no Akshay, no Hera Pheri'.
Talking about the reports, Suniel told Bollywood Hungama, "That (getting Akshay back in the film) would be the best thing to happen. There are speculations that Kartik replaced Akshay. See, Akshay cannot be replaced. The makers are in talks with Kartik for a completely different character. So, there's no argument."