News & Gossip
Palash Sen weaves a tale of love that is not bound by births | Watch here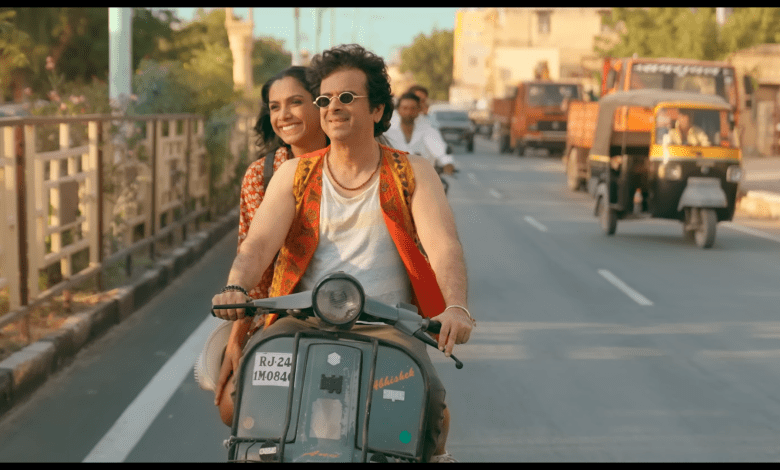 Palash Sen the lead vocalist for the band Euphoria is out with another track. The track talks about a lover who has transcended time and re births. Ironically, this song Palash Sen wrote and composed 18 years ago!
The song is hauntingly beautiful and an oasis of calm. In Palash's trademark voice, which an entire generation fell in love with, he is crooning this beautiful song that is complementing the balmy and gorgeous Jaisalmer backdrop.
The first Kesariya Balma is enough to leave us hungry for more. The song takes us back to the time of vocals, and soulful and soothing tunes of the instruments. It is a song that befits the theme of reincarnation. The music, just like Rani sa, aka Mariette Valsan is enchanting. Valsan looks beautiful as both Rani Sa and as the tourist who is getting flashbacks of a time that was.
Palash Sen is a maverick. He has heralded an entire generation into loving music. He was one of the pioneers of pop music in India. He along with his band, Euphoria have hit numbers like Maaeri, Aana meri Gully, and Dhoom Pichak have made people fall in love with soulful ballads. They are coming back with their album Sale and this looks like the biggest song it shall be.
While this song has already clocked in over 1Lac views within days of it being released, the video has inspired a lot of memes on Instagram. Some of the best ones being-
 

 

View this post on Instagram

 
 

 

View this post on Instagram

 
 

 

View this post on Instagram

 
 

 

View this post on Instagram

 
Kesariya Baalma Watch Here-