News & Gossip
On Alia's recent post Deepika promotes her products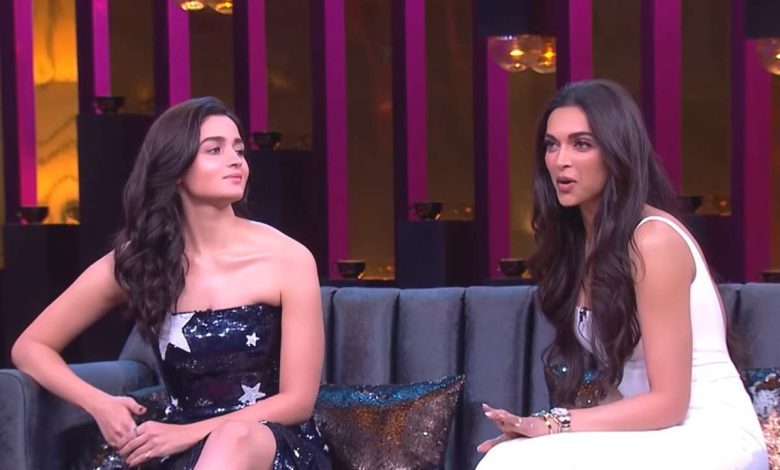 Key Takeaways:
On Sunday, Alia Bhatt shared two naked pictures on Instagram, and Deepika promoted her skincare line in the comments.
Deepika Padukone is not wasting any chances to promote her skincare lines. Alia Bhatt posted a pair of naked photos on Instagram on Sunday, and Deepika used the comments section to advertise her skincare product.
Alia posed in her bathroom while wearing satin pyjamas for the pictures. She struck a serious, then a silly pose as the sun glistened on her bare skin in the early morning.
"Sunday mornings are for scouting out some fantastic light and haphazardly conducting a photo shoot in my bathroom. Happy Sunday, Alia wrote in the caption of her picture.
Why do I smell #ashwagandhabounce? Deepika asked in a comment on her post. She adorned her comment with emojis for thinking and laughing. Instagram users were shocked to see Deepika try to advertise her goods on Alia's post.
"Kitna ad kroge mam (How much will you endorse your products)," was the reply to Deepika's remark. One person said, "Lol..height of advertisement." Someone commented, "Why are you promoting your products on Alia's picture?" Alia's picture is where you can find your products.
A true brand ambassador, according to another comment. Not skipping a single chance to promote your product.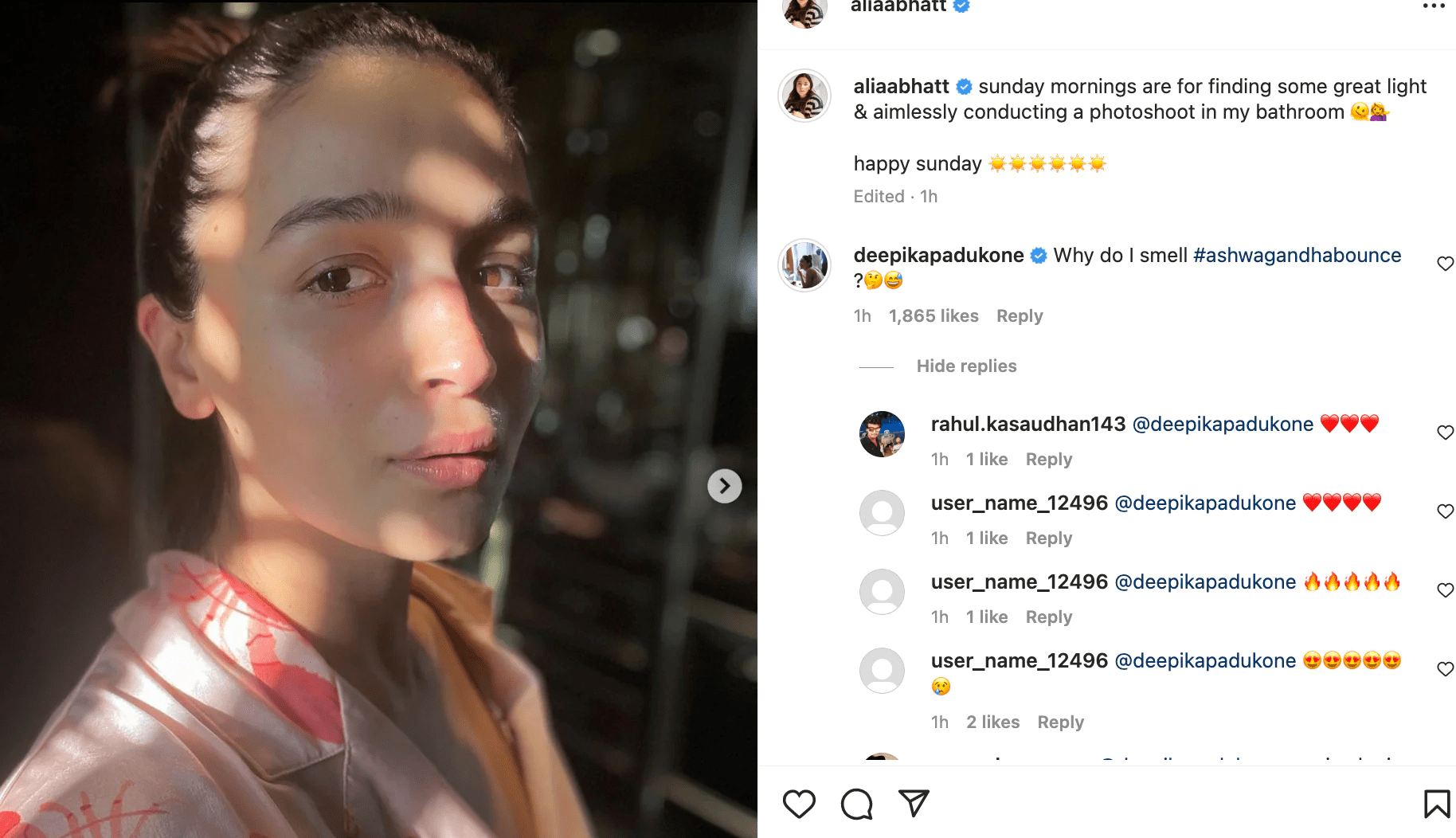 Soni Razdan, Alia's mother, also commented on her daughter's photo. A "hee hee" was added to her daughter's caption. To "post an image of Raha & her papa," a fan requested Alia.
Raha was born to Alia and her husband Ranbir Kapoor on November 6. The couple, in a particular Instagram post, revealed her name.
"The name Raha (selected by her wonderful and wise Dadi) has many lovely meanings… In Swahili, Raha means "divine path." In Sanskrit, Raha is a clan.
In Bangla, Raha means "rest," "comfort," and "relief." In Arabic, Raha also means "peace," which also means happiness, freedom, and bliss.
And in keeping with her name, we felt everything the moment we first held her. We are grateful to Raha for creating our family; it feels as though our lives are just getting started.