The FIFA fan festival was held in the centre of Doha at Al Bidda Park. Nora collaborated with international rapper Nicki Minaj for the official football anthem 'Light the Sky.'
Nora danced on several hit Bollywood songs including 'O Saki Saki' and 'Manike'. During her performance, the Street Dancer 3Dactor waved the Indian flag  and said, "Jai Hind." Nora continued, "India is not a part of the FIFA World Cup, but we are now, in spirit. Through our music, through our dance. In the video, the actress was seen taking to the podium and raising the Indian National Flag. Fatehi made a grave error while holding the National flag.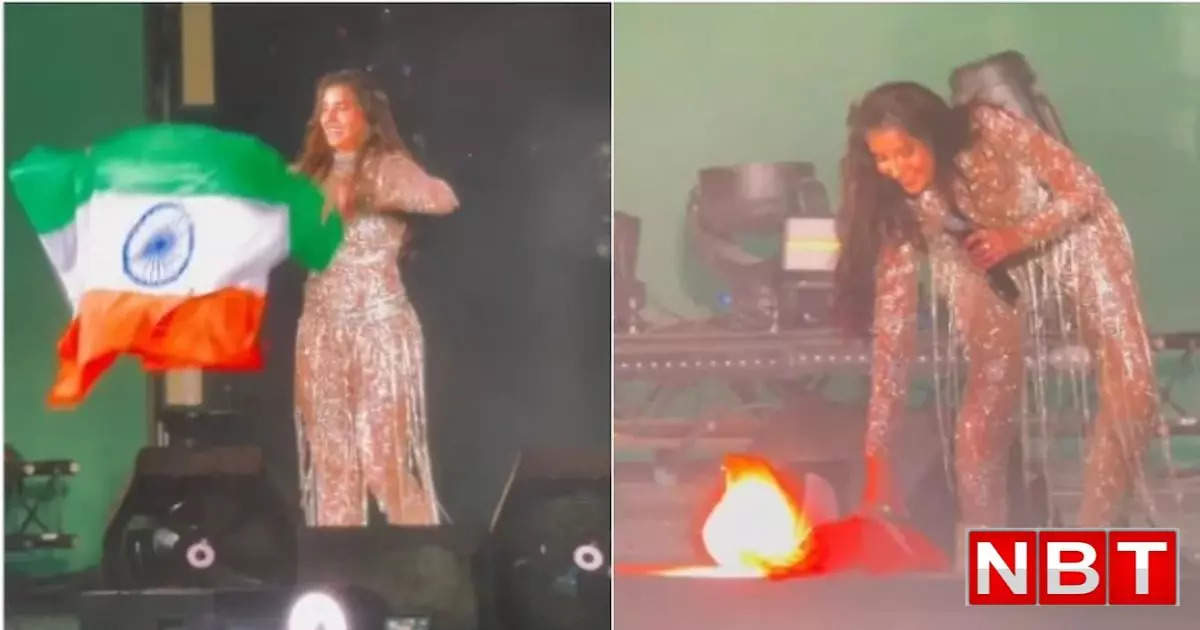 The videos from the event went viral, and fans praised Nora. However, there is a change of perception among the netizens, as the extended version of the performance revealed a major goof-up by Fatehi.Nora was seen holding the flag upside down, which offended the netizens. Several fan clubs shared Nora's video from the FIFA fan festival event on social media. However, many desis were not impressed with Nora waving the Tiranga as she was holding it upside down.
As soon as these videos got surfaced, many netizens demanded an apology from the Street Dancer star. A user wrote, "Bollywood ke chilgozo ka kamaal dekhiye antarashtriya sthar par ulta jhanda phera kar surkhiya bator rahe hai. #FIFAworldcup mein tirange ka apmaan" In the video, Nora is being told a lot for this mistake. Users are listening to her fiercely and telling her a lot of lies for insulting the tricolor. First of all, Nora was given the tricolor by throwing it on the stage. Then she lifted the fallen flag on the stage and waved it. The limit was reached when Nora waved the tricolor upside down. The way Nora returned the tricolor from the stage to the person standing below is also being criticized.   .