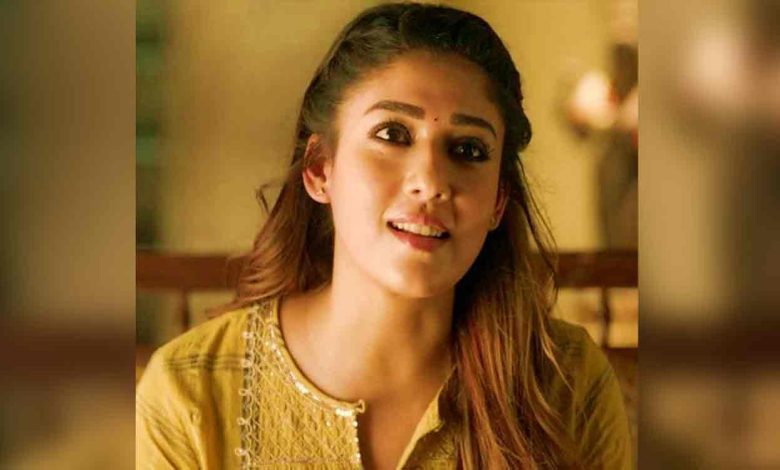 Key Takeaways:
The actress Nayanthara has been open about her relationship with the filmmaker Vignesh Shivan and her choice to have children.
Nayanthara and Vignesh attended the Connect special premiere on Monday night in Chennai, their first public appearance as parents.
Actress Nayanthara has been candid about her marriage with director Vignesh Shivan and her decision to become a mother. Nayanthara discussed the limitations placed on women after marriage in a recent interview and criticised them as unjust.
She questioned why men report to work the "day after the wedding", but women are questioned about their jobs. Marriage is not "an interval point," she added.
In 2015, on the Naanum Rowdy Dhan set, Nayanthara and Vignesh Shivan fell in love. On June 9, 2022, the couple, who had been dating for seven years, exchanged rings in Chennai.
Only a few chosen guests, including Shah Rukh Khan, AR Rahman, Suriya, and Rajinikanth, were invited to the small wedding, which was held with only their close friends. In October, Uyir and Ulagam, twins born to Nayanthara and Vignesh, were born.
Nayanthara asked Dhivyadarshini, a TV host, "Why are there limitations for women? It seems wrong to me. Why is the inability of women to work after marriage a subject? Men return to the workplace the day after weddings.
Marriage is not a transitional stage. You become contented and at ease in life as a result. You want to accomplish more when you experience that. In my opinion, all the women I have met so far have that mentality.
"For me, nothing has changed. It is a lovely start to a new stage of life. Only because of my support network is my life better. 
I can do more, accomplish more, and comprehend movies more fully. There should be no regulations. Marriage is lovely. Why are you unable to rejoice? Added she.
On Monday night in Chennai, Nayanthara and Vignesh attended the special premiere of Connect, marking their first public outing since becoming parents.
The movie, directed by Ashwin Saravanan, also prominently features Anupam Kher. The first Tamil movie without a commercial break is called Connect.
The movie Connect is the director's second collaboration with Nayanthara. A supernatural thriller called Maya was their debut movie.
The movie Vignesh produced is preparing to hit theatres on Thursday. The movie is a horror-thriller set during the Indian lockdown, according to Ashwin. Vinay, Sathyaraj, and Haniya Nafisa, debutante, are also featured in the movie.
Nayanthara will star alongside Shah Rukh Khan in the action thriller Jawan, the first Bollywood film from director Atlee. The upcoming movie is scheduled to premiere on June 2, 2023.