Key Takeaways:
Nawazuddin Siddiqui is one actor who has worked with Salman Khan and Shah Rukh Khan. In a recent interview, he talked about his working relationships with both of them.
2019 will see the film's release, directed and co-written by Akshat Ajay Sharma and Adamya Bhalla.
One actor who collaborated with Salman Khan and Shah Rukh Khan is Nawazuddin Siddiqui. He discussed his working relationships with both in a recent interview.
Nawazuddin praised Salman as a kind actor, even though he claimed that working with Shah Rukh was best during the rehearsals.
Shah Rukh Khan and the actor, well-known for his indie films, collaborated on Raees. Shah Rukh played a criminal in the 2017 film, which also starred Nawaz as a police officer.
Nawazuddin starred alongside Salman Khan in two successful movies, Kick (2014) and Bajrangi Bhaijaan (2015).
When asked about the differences in the working methods of Salman and Shah Rukh, Nawazuddin Siddiqui replied, "The best aspect of working with Shah Rukh Khan seemed to be that we got to do a lot of rehearsals. We would reshoot a scene even if the crew felt it needed to be redone.
"The experience is different with Salman bhai. He will give you his best lines because he is such a generous actor.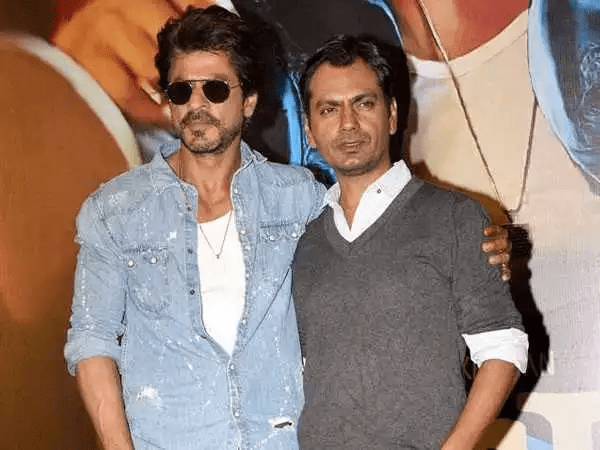 He will appear with you in front of the camera and say, "You can take this dialogue" in Hindi. I enjoyed working with bhai," he continued of Salman.
Nawazzudin rose to fame after appearing in Gangs of Wasseypur Part 2 by Anurag Kashyap in 2012. His most recent appearance was in the critically and commercially unsuccessful Heropanti 2 with Tiger Shroff and Tara Sutaria.
He had previously stated to News18 in response to the film's failure, "Picture chale na chale, lekin Nawazuddin Siddiqui toh chalega (I will always stay relevant regardless of my film's performance)"
The actor's upcoming movie Haddi will be the next time we see him. The movie will be directed and co-written by Akshat Ajay Sharma and Adamya Bhalla and will hit theatres in 2019. Nawazuddin has upcoming projects like Tiku Weds Sheru, Noorani Chehre, and Bole Chudiya.