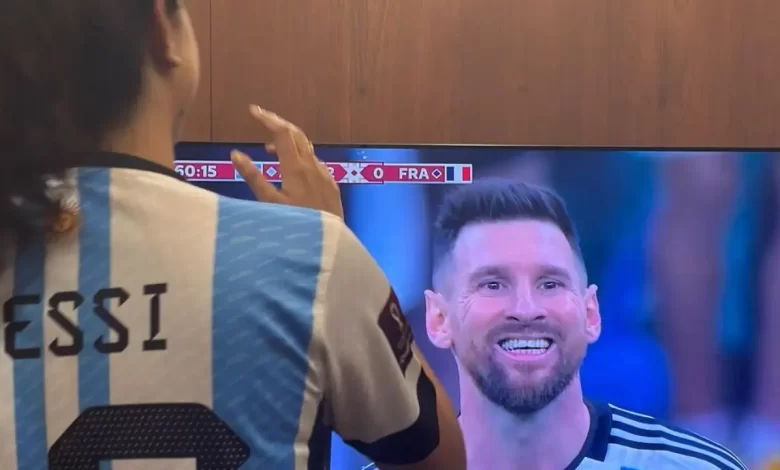 Key takeaways:
After the glorious Argentina Vs France World Cup final last night, Mohanlal, Mammootty, and many others praised Lionel Messi and his team for the historic win.
Football Fever ON
The nation was enthralled by football fever last night when they saw the historic Argentina Vs France World Cup Final.
After 90 minutes of a thrilling match and a heart-skipping penalty shootout, Lionel Messi and the gang finally won the world cup.
The final was notable for many reasons, one of them being that the best footballer Lionel Messi had declared that it was his last match.
Nevertheless, after Argentina lifted the World Cup, the legend said he would not retire as he wanted to continue his venture as a world champion.
Keerthy Suresh, who saw the final at home, took to her Instagram account and dropped some photos in front of the Television in Argentina jersey, "G.O.A.T for a cause!! @leomessi Whatttaaaa Final that was!! Hats off Kylian Mbappe!! @k.mbappe…Vamos Argentina!! ."
See the photos below: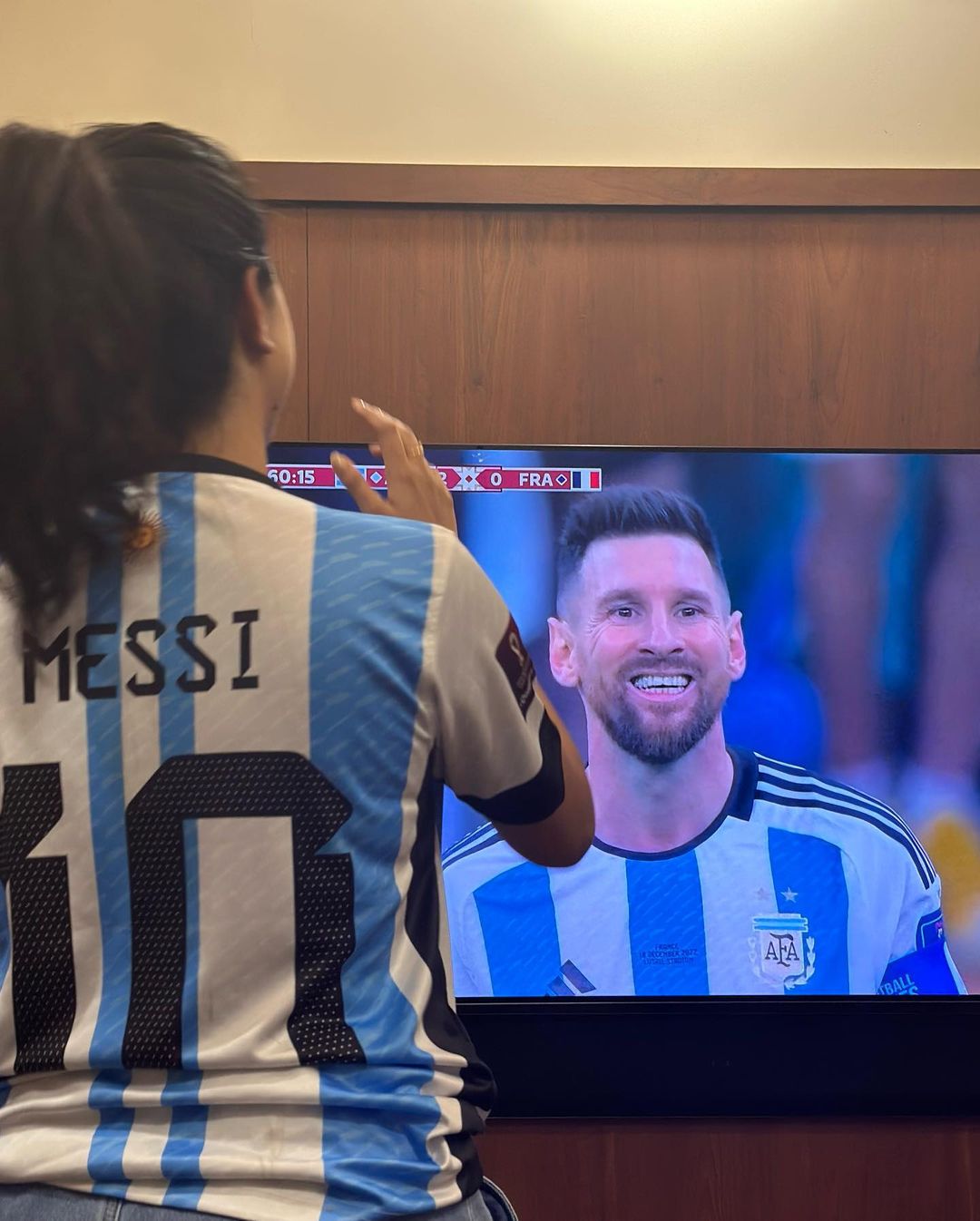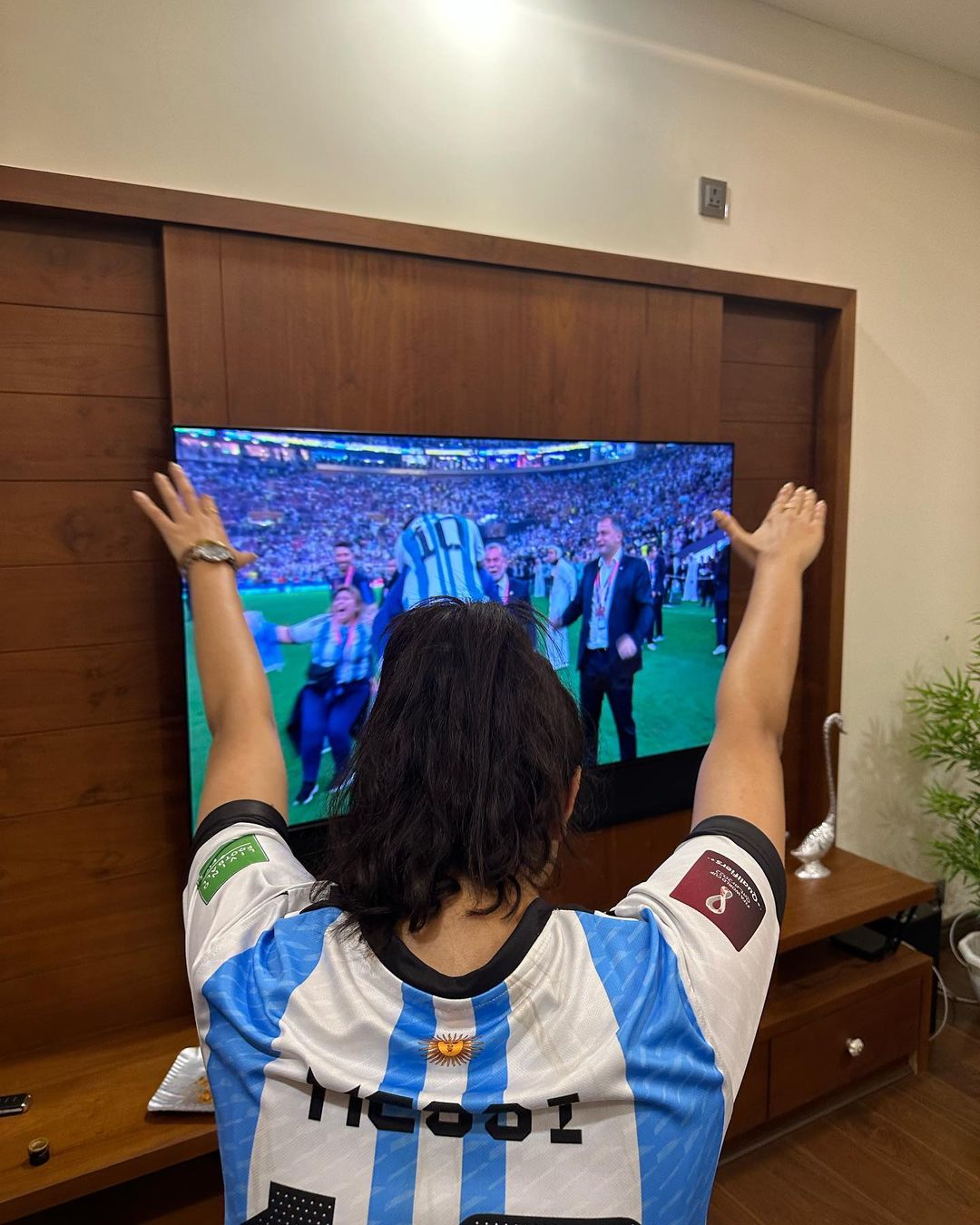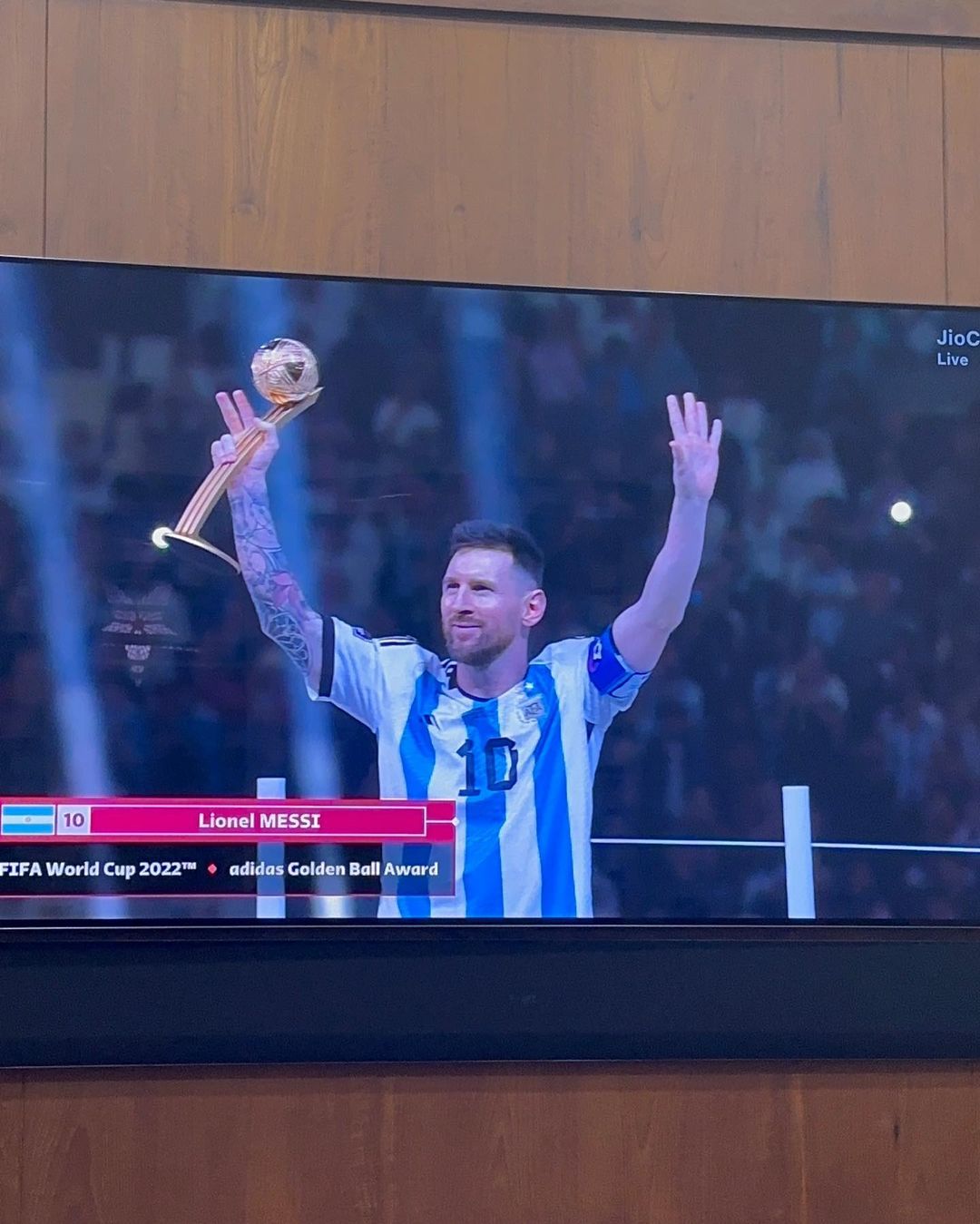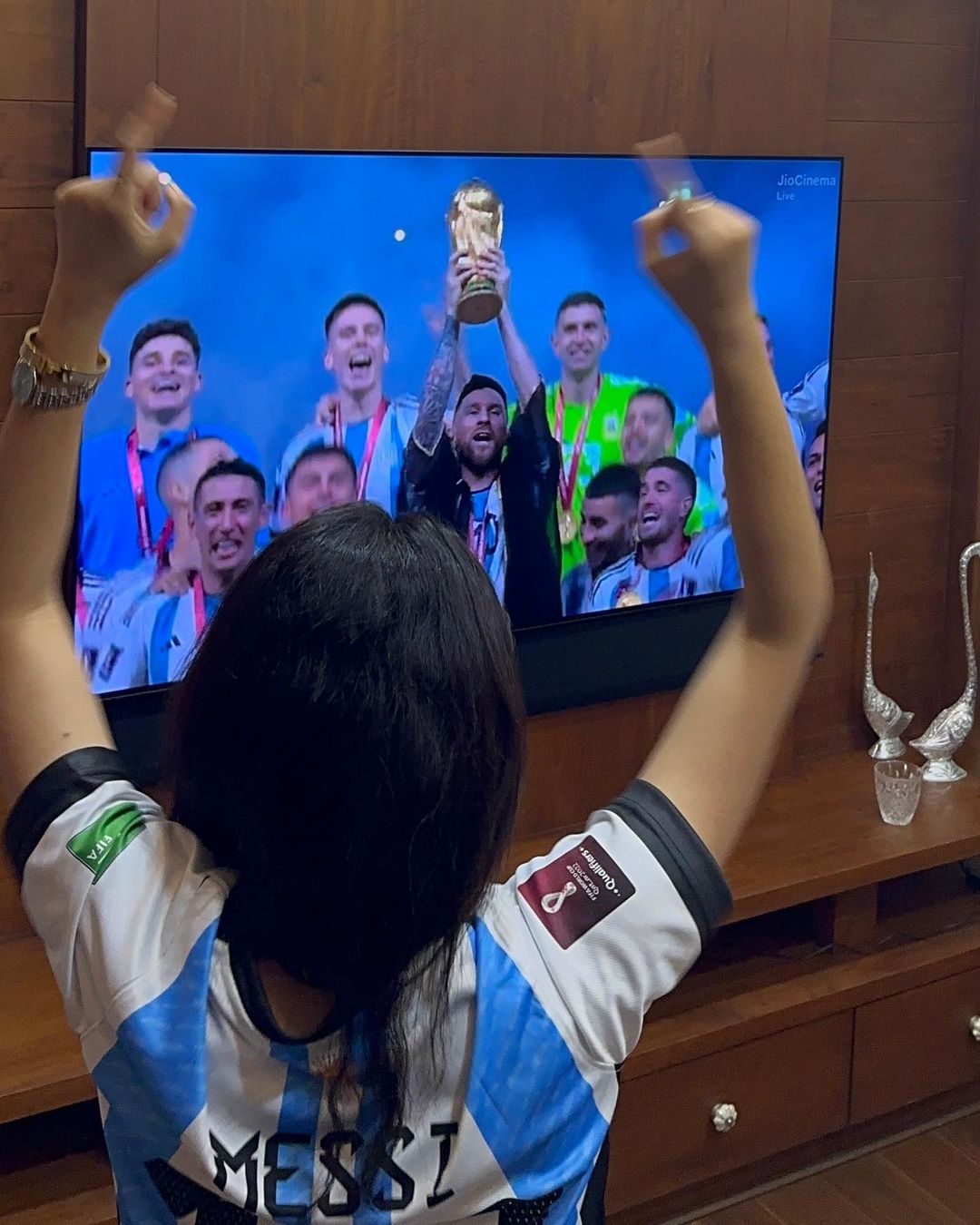 Meanwhile, megastar Mohanlal also posted his excitement on social media, "A superb final… two excellent opponents played their souls out and gave the millions of football lovers a nerve-wracking game. Congratulations, Argentina, on a hard-won win."
"36 years of effort, and the cup is once again yours. @leomessi has held his date with fortune and will bow out in recognition. An exquisite last dance…Kudos to @k.mbappe and the French squad for being such deserving opponents and for their great fight until the end. Well done, Qatar. Thank you, FIFA, for an exciting season; see you again in 2026."
Another Malayalam megastar, Mammotty, saw the final in the stadium, "Seeing the greatest sporting phenomenon…What an atmosphere.. what a moment!! #fifaworldcup2022."
Lionel Messi is now considered to be the greatest player of all time.