News & Gossip
Mohamed Bin Saeed: Honesty, Integrity, and the Remarkable World of Horse Riding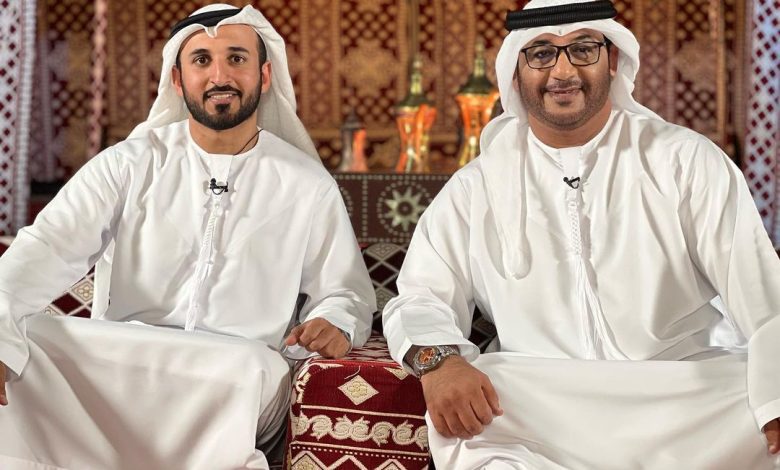 Mohamed Bin Saeed loves Arabian horses and falcons. He is famous for these traditional hobbies and wants to bring people together through them. Many people follow him on Instagram because he shares his experiences with horses and falcons. He tells us why these hobbies are important and how they connect to our culture.
People from different countries like Arabian countries, Europe, India, and more follow Mohamed on Instagram. They like his love for horses and falcons. He wants everyone to see how beautiful and majestic these animals are.
One amazing thing Mohamed did was finishing in 4th place in the Alshiraa international Arabian horses championships. This shows how much he practices and how good he is at horse riding.
Mohamed's nickname is "راعي وعد" or "Raay Waad" in Arabic. It means "keeper of promises." This nickname shows that he is a very honest and trustworthy person. He always keeps his word and does what he says.
Shaikh Ammar Alnuaimi, a famous person from the UAE, recognized Mohamed for his contributions to horses and falcons. This recognition shows that Mohamed is doing a great job promoting these traditional hobbies and bringing people from different countries and cultures together.
In conclusion, Mohamed Bin Saeed is a champion of traditional hobbies and cultural exchange. He loves Arabian horses and falcons and shares his passion with people all over the world through Instagram. He wants everyone to appreciate and love these amazing animals. Mohamed's achievements in horse riding and his honesty have made him very popular and respected by many people.