Trending
Milind Soman's 81 years old mother is unbelievably fit and full of energy – Rings in her 81st birthday with 15 push ups
We keep making excuses of skipping exercise and work outs. The sheer procrastination that we display towards fitness is a proof of our unhealthy lifestyle. But here's a strong deal of motivation to get up and do some crunches. Read on to find out what Milind Soman's 81 years old mommy is up for.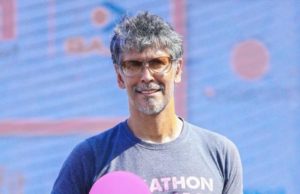 Mrs. Usha Soman is a fitness freak. Her age defies all odds of her being weak and fragile. She turned 81 years old recently and here's what Milind's mommy dearest has to say,
"3rd July 2020. 81 amazing years celebrated with birthday in lockdown. Party with 15 pushups and a jaggery vanilla almond cake baked by @ankita_earthy happy birthday Aai keep smiling !!"
https://twitter.com/milindrunning/status/1279688269798584320?s=20
The fact that what we see is what we believe is super justified by the old lady. Usha Soman is a true inspiration to all the lazy lads putting off exercising and eating healthy away for a while. Her video of doing 15 push ups on her birthday received tonnes of applause on Twitter. Milind posted the video and twitterati poured it with comments sending her best wishes and calling her a fitness finesse.
Twitter flooded the post with comments. Take a look at some of these:-
the perfect example of the saying: Like mother- Like son.

— SUNIL J RAO (@shilpasunil_rao) July 5, 2020
This is much more motivating than posters with 6 pack abs in gyms walls.

— Humor Being ☁️ (@followTheGupta) July 5, 2020
https://twitter.com/atulkasbekar/status/1279802899531472897?s=20
https://twitter.com/AishwaryaTalker/status/1279798817169137666?s=20
81 years young. Just phenomenal.
I know 25 year-olds that can barely do 1 or 2.

And what's your excuse again?

— Opportunity (@MPR987) July 5, 2020
🙏very inspiring and what a beautiful smile.

— Ramesh Srinivasan (@rmeshswami) July 5, 2020
Many of the comments also read how the 81 years old mommy Usha has more flair than a 6 pack abs displaying poster!
Quoting Milind Soman's words, "Boredom is a choice!" only proves how he is not just an athlete himself but it all runs in the blood. It's time to wake up and wear the running shoes! Especially the time the nature has given us to stay indoors and indulge into the things we have forever been neglecting and overlooking should be used wisely.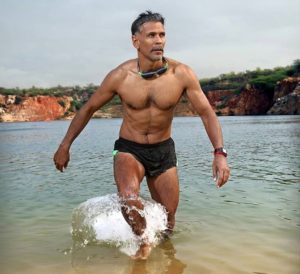 Milind Soman is the face of Pinkathon and his athletic body is to die for. He is often seen in commercials luring women of his commendable physique.