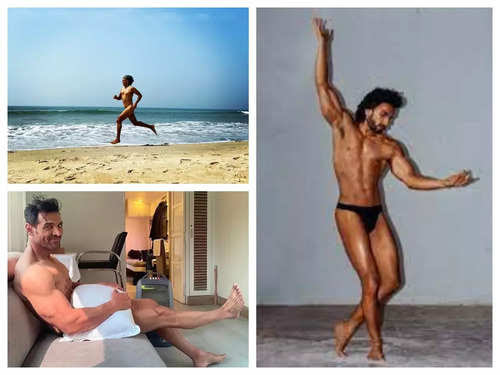 Ranveer Singh's nude photoshoot continues to hit headlines and after he posted the pictures on Instagram, he is now facing an FIR. However, apart from Ranveer, in the past, several other actors have made this bare-it-all move on social media. From Milind Soman to Rahul Khanna and John Abraham – take a look at actors who have posed nude on Instagram.
Milind Soman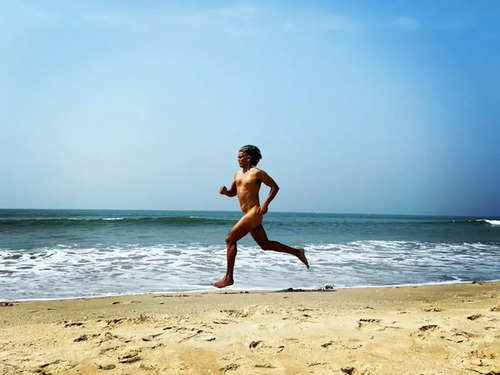 On his 55th birthday, Milind Soman made headlines after he shared a nude photo of himself running on a beach in Goa. He was booked under IPC section 294 for obscenity. Reacting to the trolling on social media, Milind had told ETimes, "I don't know why! It was like people never saw anybody naked before, it is crazy! I don't really notice trolls. Sometimes I look for it, just for fun sake. Even if you look at that (nude) picture, it is not really trolling. I know what is trolling. When I see some people and the response they get on social media, I really wonder – how does it affect their mental health. Because it is such an attack. It is hard to digest when thousands of people are fermenting negativity. I really wonder how they deal with it. Even for my nude picture, 99% of people were like – WOW! This is amazing! And it was shot by my wife, it was not like some photographer was hired or some newspaper shot it. I think people were just a little bit shocked! especially those who are new to Internet culture as these people are not exposed to what's already on the Internet, which is basically the real world. For those, I think my picture was a wake up call. Search the hashtag naked on Instagram and there will be 10 million posts. It's just that people have not seen it."
John Abraham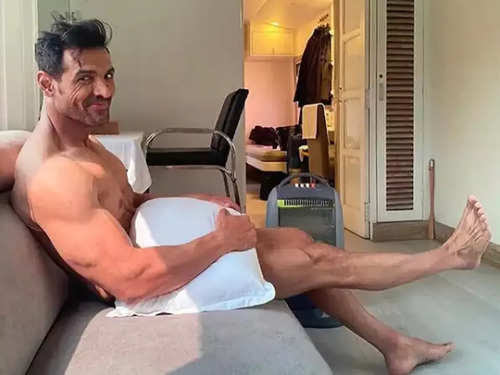 John Abraham
In 2021, John Abraham had treated his Instagram followers to nearly naked pictures of himself. Sharing a picture from the vanity van, the actor had captioned it, "Waiting for wardrobe 🙂 #setlife". Flashing his charming smile at the camera, John was seen hiding modestly behind a cushion.
Rahul Khanna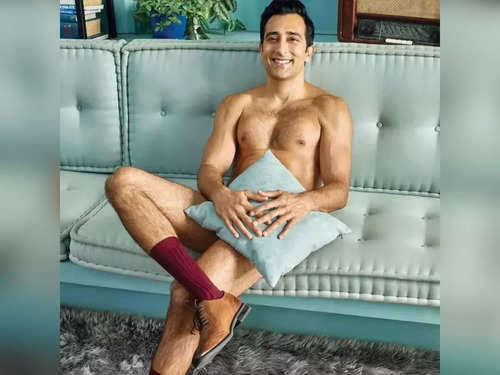 Vinod Khanna's eldest son Rahul Khanna set the internet on fire recently when he posed almost nude on social media. Seated on a sofa wearing just maroon socks and leather shoes, the actor used a cushion to hide himself. He was promoting a new campaign for an exclusive accessories brand.
Ranveer Singh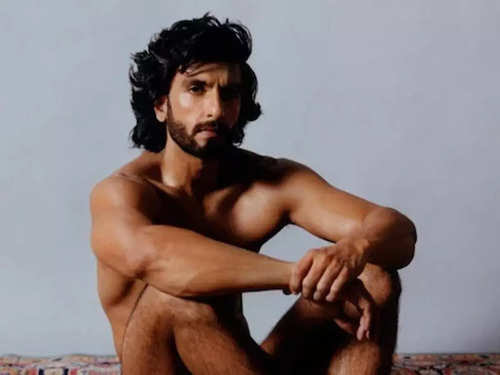 Ranveer Singh broke the internet when he went nude for a magazine shoot and posed on a Turkish rug. The actor was lauded with love by fans for his bold move, with a few netizens also trolling him on Instagram. Soon after he shared the pictures on his personal account, an FIR was lodged against the 'Befikre' actor. According to ANI, IPC Sections 292 (Sale, etc of obscene books, etc) 293, 509 and sections of IT Act have been invoked in this case.