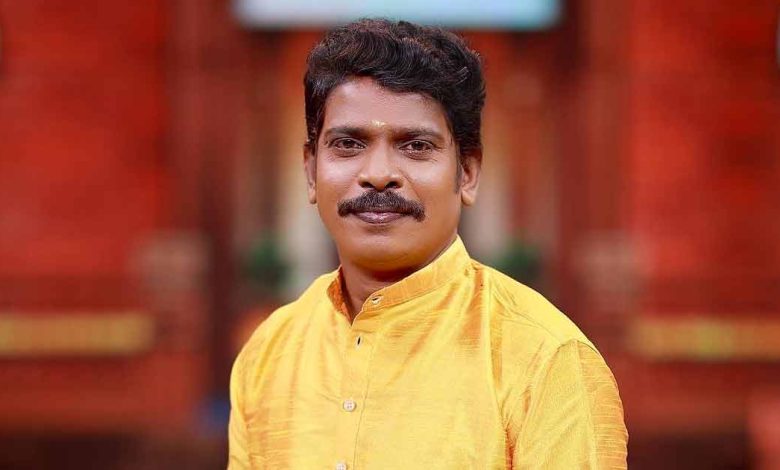 It is with great sadness that we share the news of the passing of Kollam Sudhi, a popular Malayalam film actor and TV personality. Sudhi, who was only 39 years old, lost his life in a car accident. This tragic event has left everyone in the film industry feeling very sad.
Kollam Sudhi was born on January 1, 1984, in Kollam, Kerala. He started his career by pretending to be famous people, and he became quite famous for it. Then, in 2010, he got the chance to act on a TV show called "Flowers Star Magic." He made people laugh and smile with his jokes and funny performances. He became well-known and appeared on many other TV shows like "Comedy Stars" and "Comedy Unplugged."
In 2015, Sudhi got the chance to be in his first movie called "Kaanthaari." After that, he acted in more films like "Kuttappanayil Ritwik Roshan," "Kuttanadu Marappa," "An International Local Story," and "Kesu Evideyo." People loved watching Sudhi because he could make them laugh and also play serious roles very well.
But sadly, Sudhi's life was cut short by a terrible car accident. It was a very sad accident, and everyone in the film industry and his fans are feeling very upset. We will miss Sudhi's funny jokes and his ability to make people happy.
As the news of Sudhi's passing spreads, people all over are sharing their thoughts and memories of him. They are remembering his laughter, his timing, and the way he brought characters to life on screen. Sudhi was a very talented actor, and he will be remembered for his wonderful performances.
We should remember Sudhi and think about how precious life is. It is important to enjoy every moment and cherish the people we love. Even though he is no longer with us, Sudhi's work will live on through his movies and TV shows. He will always be in our hearts.
Let us all take a moment to remember Kollam Sudhi and the joy he brought to our lives. May his soul rest in peace.