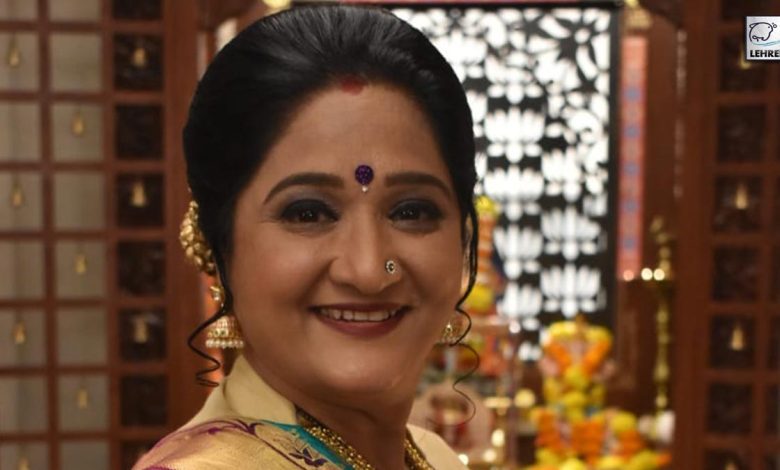 Key Takeaways:
Viewers have been glued to their screens thanks to the current Anupamaa plot. The programme consistently places at the top of the TRP charts and holds a special place in the hearts of its viewers.
One of the most watched television programmes, Anupamaa, has been able to draw viewers in with its flawless plot and storyline. The producers go above and beyond to make their show compelling.
The current Anupamaa plot has kept viewers glued to the screens. The show has a special position in the audience's hearts and consistently ranks at the top of the TRP charts.
With her portrayal of Leela Shah in Anupamaa, actress Alpana Buch, aka Baa, has amassed enormous popularity. The viewers adore her superb portrayal of Leela.
Alpana opened up about her role in an interview with Tellychakkar, explaining why certain age groups identify with her persona. Alpana expressed her gratitude for the numerous relationships she has had the opportunity to develop over the years.
Since her character name widely recognises her, she even admitted that many people refer to her as "Baa."
According to her, readers identify with Leela and share her perspective. Alpana continued by saying that although the younger generation finds her annoying, she is happy to have had the chance to consider all the possibilities.
She also discussed the pressure their team is under to maintain the highest TRPs. She stated that as an actor and a team, they always want to maintain the highest TRPs.
She even claimed that everyone involved in the Anupamaa show is under pressure, not just the actors. She claimed that the teamwork, whether in the writing or the performance, is on display for the audience to see. On TV news, Anupamaa has been a popular topic.
In the most recent Anupamaa episode, Vanraj cautions Anupamaa to keep his family away from Dimple's fight. Pakhi must even visit the Shah's home and stay there, per his demands.
Along with Kavya, Kinjal, Barkha, Samar, and others, Anupamaa starts her fight against the thugs who took advantage of Dimple.
What will occur after that? Will Anupama be able to punish the thugs and bring justice to Dimple?