Actor
Actress
Artist
Bollywood
Hindi
Hollywood
News
Trending
Liger: On the first poster for the upcoming song 'Akdi Pakdi,' Vijay Deverakonda and Ananya Panday radiate sizzling chemistry
Liger: On the first poster for the upcoming song 'Akdi Pakdi,' Vijay Deverakonda and Ananya Panday radiate sizzling chemistry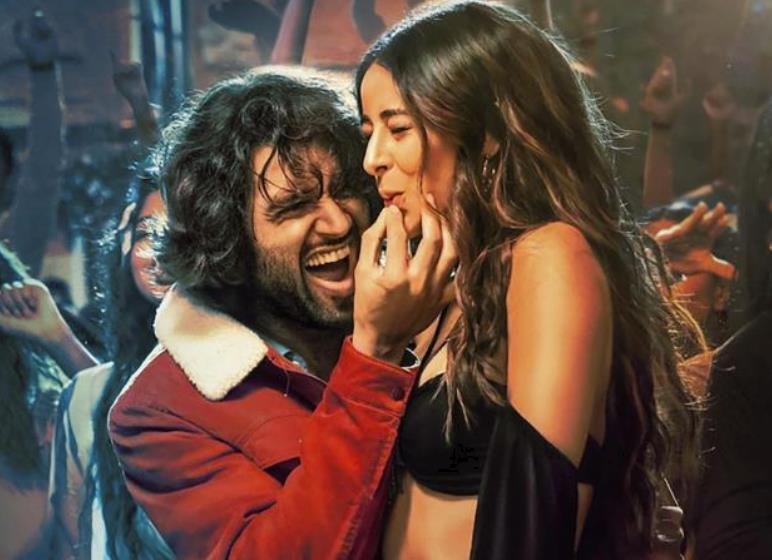 Liger (Saala Crossbreed), a crazy film starring Vijay Deverakonda and directed by Puri Jagannadh, has announced the beginning of its musical promotion campaign. The first single, "Akdi Pakdi," will be released on July 11, although the promo will be released on July 8.
Vijay Deverakonda and actress Ananya Pandey appear happy in the announcement poster. The former uses his hand to assist the later in whistling. It's a party song that's going to be upbeat. Ananya looks incredibly glamorous and attractive in a black gown, in contrast to Vijay, who is dressed in a red blazer. The song was shot on a pub set. The song was composed by Lijo George and DJ Chetas, with hooks by Sunil Kashyap and music supervision by Azeem Dayani. The song's Hindi rendition featured vocals by Dev Negi, Pawni Pandey, and Lijo George and lyrics by Mohsin Shaikh and Azeem Dayani.
Ramya Behara and Anurag Kulkarni both contributed vocals in Telugu, and Bhaskarabhatla Ravikumar wrote the lyrics. Sagar and Vaishnavi Kovvuri performed the song's Tamil version, which was also written by Sagar. The Malayalam lyrics are written by Siju Thuravoor, and the singers are Vishnu Vardhan and Syama. The song, which has been penned by Varadaraj Chikkaballapura, was performed in Kannada by Santosh Venky and Sangeetha Ravichandranath. The south's music administrator is Sagar.
Vijay Deverakonda recently surprised everyone by posing almost naked. With the poster, the actor declares that he does everything possible to promote his films. Liger is undoubtedly one of the most eagerly anticipated movies in India, and the production team is raising the bar with every piece of promotional material.
The movie is being jointly produced by Dharma Productions and Puri Connects. The movie is being financed by Puri Jagannadh, Charmme Kaur, Karan Johar, and Apoorva Mehta together. The stunt director is Kecha from Thailand, while the cameraman is Vishnu Sarma. The Pan India Movie, which will be produced in the following languages Hindi, Telugu, Tamil, Kannada, and Malayalam, is scheduled for global theatre release on August 25, 2022.