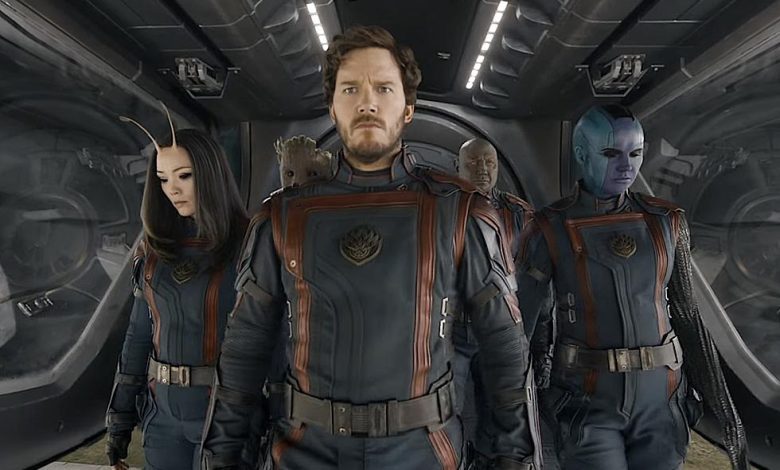 Key Takeaways:
James Gunn will exit the Marvel Cinematic Universe on May 5, 2023, after overseeing the third and final Guardians of the Galaxy film.
For one final journey, the Guardians of the Galaxy are back. One of the main events at this year's Comic-Con Experience (CCXP) in So Paulo, Brazil, began with a panel on Disney's Marvel Studios, anticipating additional upcoming adventures for the franchise's Phase 5.
On May 5, 2023, James Gunn will leave the Marvel Cinematic Universe after directing the third and final instalment of the Guardians of the Galaxy. The movie's first official trailer has just been released.
Gamora (Zoe Saldaa), who is now connected to the Ravagers, is seen in the trailer trying to explain to Peter Quill (Chris Pratt) why the Gamora he is in love with is no longer present.
Along with Drax (Dave Bautista), Mantis (Pom Klementieff), Rocket (Bradley Cooper), and Nebula (Karen Gillan), they are travelling to a planet with people who resemble humans but have animal faces. 
Following the release of the teaser is the Guardians of the Galaxy Holiday Special, which offered us our 1st look at actor Kevin Bacon, a new addition to the MCU. Mantis is Quill's sister, and Ego, played by Kurt Russell, is the child's father, as revealed in the holiday special.
Fans responded to the trailer using the hashtag #GuardiansOfTheGalaxyVol3 to saturate Twitter. A user tweeted that it will be the greatest trilogy in the MCU. One more wrote, "Man! The trailer was incredible.
It's going to be an epic movie. I'm delighted for Marvel and DC." Okay, so when the trailer has me sobbing in public, I know I'm not ready for this one, a fan exclaimed.
One person" says, "The visuals for #GuardiansOfTheGalaxyVol3 are outstanding in every way. The Guardians' humour was perfectly captured in that trailer, filled with emotion. I can't wait until May 5."