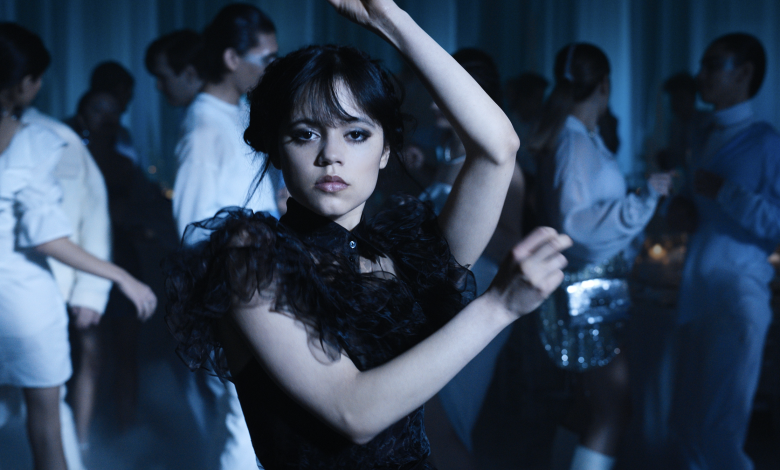 Key Takeaways:
In the fourth episode, Wednesday sings Goo Goo Muck by The Cramps, a 1980 song, at the school dance.
With her interpretation, Lady Gaga is putting her spin on the popular dance trend from Wednesday's latest Netflix series. In the Netflix series, Jenna Ortega portrays Wednesday Addams, sent to Nevermore Academy.
In the fourth episode, Wednesday performs a distinctive rendition of The Cramps' 1980 song Goo Goo Muck at the school dance. However, fans have altered the dance to Lady Gaga's Bloody Mary, and as a result, the song has gone viral online.
In a recent TikTok reel that was later shared by the streaming service, Lady Gaga, the Oscar-winning singer and actor, paid homage to Jenna and the craze.
The black-and-white music video features Gaga dressing as Wednesday and imitating Jenna from the television show while dancing to a remixed and sped-up version of Bloody Mary.
Fans who admired Gaga's interpretation of the dance left comments on the clip asking to see the pop star in season two.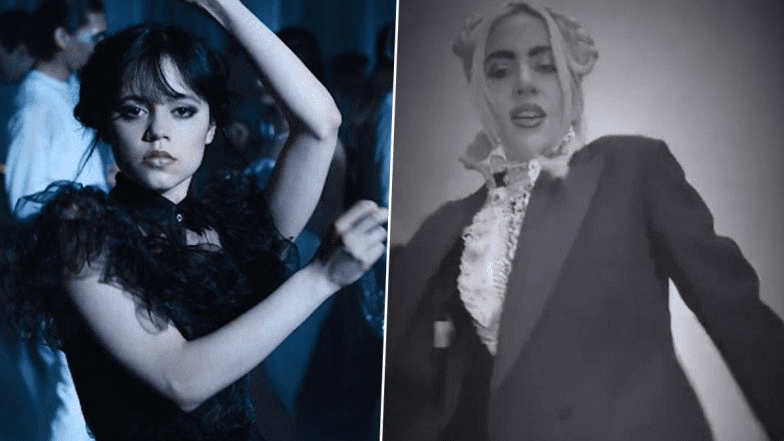 Make Gaga the new principal of Nevermore, demanded one fan, and "It's more than your obligation to put mom in the second season," said another.
Jenna recently disclosed that she choreographed the moves for the now-viral dance herself despite being ill while filming, most likely due to COVID.
The 20-year-old said in an interview with NME, "I felt like I'd been hit by a car and also that a little goblin had already been let loose in my throat as well as was scratching the walls of my oesophagus. They gave me meds among takes because we were waiting for a positive outcome.
Gaga is a part of Joker: Folie à Deux as Harley Quinn alongside Joaquin Phoenix's titular character. She was last seen in Ridley Scott's House Of Gucci (2021). She has also appeared in two seasons of Ryan's anthology series American Horror Story.