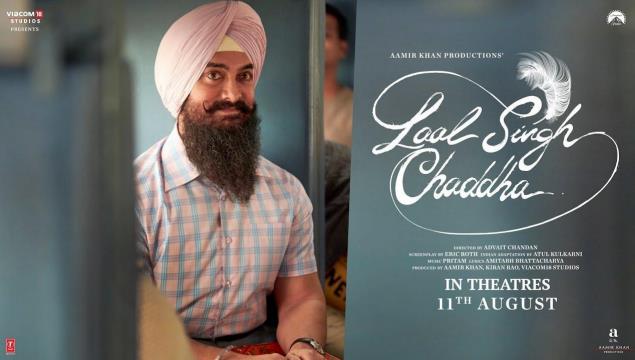 Advait Chandan, the screenplay of the upcoming Laal Singh Chaddha has officially been adapted by Atul Kulkarni from the original Oscar-winning American comedy-drama and a modern classic – Forrest Gump (1994). The screenplay of Forrest Gump was written by Eric Roth and is based on Winston Groom's eponymous novel (1986). Forrest Gump's script, in order to be adapted to the Indian sensibilities, took over two decades to finalize.
The first ten years were spent in making appropriate modifications to the script while it took the next ten to purchase remaking rights. The film was officially announced on 14th March 2019 after Aamir Khan bagged the film's rights with the help of Radhika Chandra, a Los Angeles-based director and producer earlier in 2018. Laal Singh Chaddha is a movie that gives insights into historic Indian events such as Emergency, 1983 Cricket World Cup, Operation Blue Star, the Rath Yatra, and the 1999 Kargil War through the perspective of an Indian man who suffers from autism but has a wide emotional spectrum.
The film's producers are Aamir Khan, Kiran Rao, Jyoti Deshpande, Ajit Andhare, and Radhika Chaudhari. Aamir Khan Productions and Viacom18 Studios collaborated for the production of Laal Singh Chaddha. Aamir Khan portrays the film's protagonist and the movie namesake character, Laal Singh Chaddha. Kareena Kapoor Khan is in the role of Rupa while Naga Chaitanya Akkineni essays Bablu. Mona Singh can be seen in the role of Laal Singh Chaddha's mother. The cast also includes Manav Vij and Aaryaa Sharma. The cast ensemble was selected by Mukesh Chhabra, as he was the casting director for this film. The film is also said to feature a cameo by Shah Rukh Khan.
Laal Singh Chaddha has been shot throughout hundreds of locations in India with Satyajit Pande (Setu) at the helm of Cinematography. The film has been edited by Hemanti Sarkar. The film's release was postponed from its initial date of Christmas 2020 to August 2022 due the COVID-19 pandemic. The music of Laal Singh Chaddha features Pritam's original songs along with the melodic and "beautifully written" score that has been composed by Tanuj Tiku.
The film is a war comedy drama that shows the viewers India's recent history, from the times of Emergency (circa 1975) through to the Kargil War in 1999 through the eyes of an emotionally intelligent albeit autistic man, the titular – Laal Singh Chaddha. Distributed by Paramount Pictures Studios, the movie is set to release on 11th August 2022.