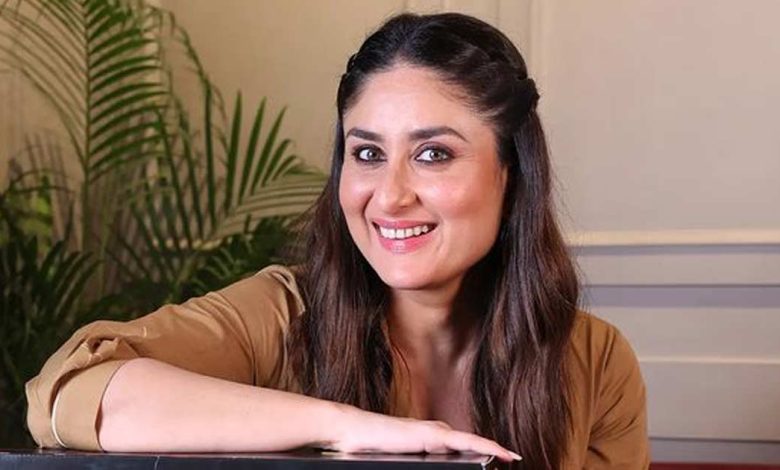 Key Takeaways:
In the photo, a beaming Taimur is seen posing with his mouth open. The young child, who enjoys rock music, used both hands to make the peace sign.
A short while ago, Kareena shared images of her New Year's attire. She wore a green dress covered in sequins on the last day of 2022.
When they rang in the new year in Gstaad, Switzerland, Kareena Kapoor and her family appeared to have had a great time.
Kareena described her older kid Taimur Ali Khan's "mood" in a new photo after revealing a sneak peek of her glam new year's ensemble, and also it has impressed Karisma Kapoor, among others.
An ecstatic Taimur can be seen posing in the picture with his mouth open. The young child, who likes rock music, also made the peace sign with both hands.
In a Spider-Man-themed suit, he looked dapper. It appeared to have been clicked on New Year's Eve at a private gathering.
Kareena captioned the image she shared: "BIG MOOD2023#MyTimTim." Karisma replied to Kareena with a smiling, loving emoji. Zahan Kapoor, Kareena's cousin, responded, "Hahahaha! "while Manish Malhotra added a heart emoji to his comment. I adore it.
Kareena posted pictures of her New Year's attire a short while ago. On the final day of 2022, she wore a green dress covered in sequins.
The dress had a v-shaped neckline, droopy sleeves, and a thigh-high slit. She accessorised her outfit with a simple chain around her neck, high heels, and a hair tie.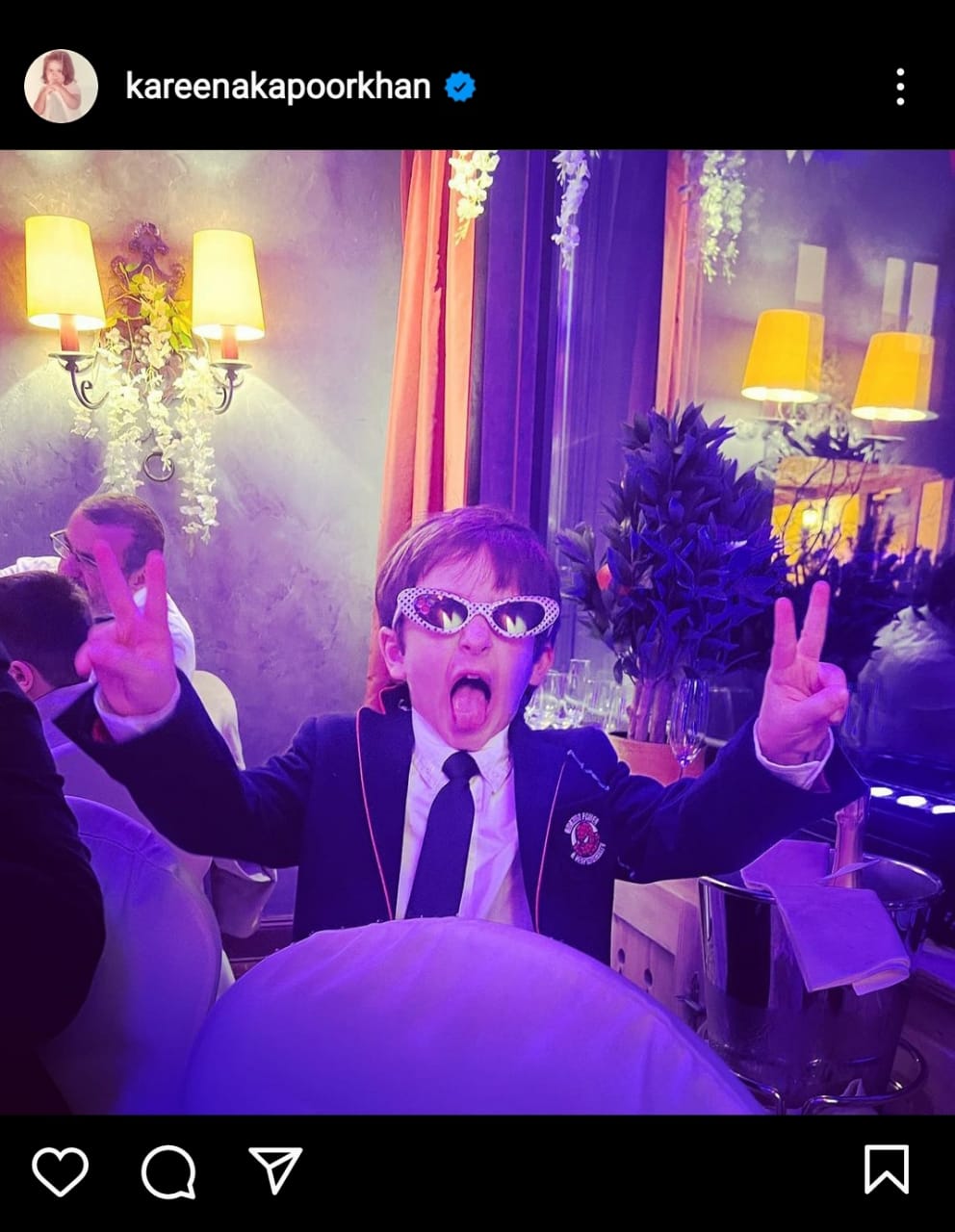 The picture appeared to have been taken at the resort where the family had spent the special day. The photos also showed walls and hallways that were balloon-decorated. Kareena posted them and captioned them, saying, "2023, I am so ready for you… Regarding last night, use the heart emoji.
Kareena also shared a video of Taimur on Saturday, showcasing his skiing prowess. In Gstaad, on the snow, Taimur could be seen taking in one of his skiing sessions. He skied effortlessly through his runs in it. "Gliding into 2023 be like," it said.
Kareena frequently posts pictures and videos of her family's vacation in Switzerland. Following the birth of their younger son Jeh in February 2021, this is their first trip to Gstaad. Their annual ritual, previously halted by the COVID-19 pandemic, is now resumed.
In addition to Hansal Mehta's upcoming untitled film and Sujoy Ghosh's remake of the Japanese novel The Devotion Of Suspect X, Kareena will next be seen in Laal Singh Chaddha. Along with the actor's Tabu and Kriti Sanon, she also has Crew.