Trending
Kareena Kapoor recalls how Saroj Khan would blast at her if she didn't perform well
Bollywood is continuing to lose its gems one after the other. The latest news of the death of dance maestro Saroj Khan has indeed left Bollywood shaken. The gorgeous actress Kareena Kapoor Khan has penned down her memories with the choreographer.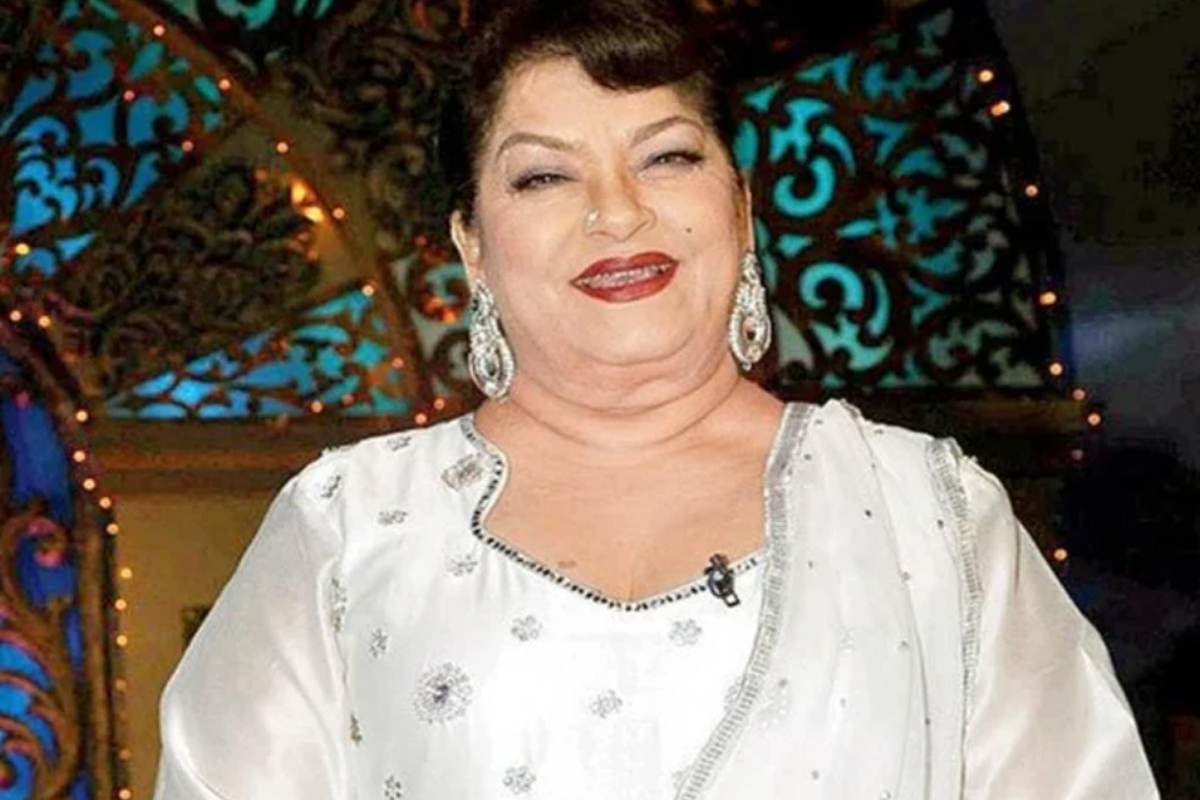 Kareena was choreographed for the song Yeh Ishq Haye from Jab We Met by Saroj Khan. She shared a picture of the two of them on set and also a clip of the song. Kareena captioned the post saying that Saroj Khan would tell her to excel in expressions even if she cannot dance.
The song Yeh Ishaq Haye also awarded Saroj Khan with the 'Best Choreography' National Award in the year 2018.
https://www.instagram.com/p/CCKvjDRJcQs/?igshid=1lcqeab90gk78
Here's what Kareena wrote, "Master ji always told me… perrr nahin chala saktiii toh kam se kam face toh chalaaaaa (If you can't move your feet, at least move your face). That's what she taught me… to enjoy dancing, smile and smile through the eyes.There can never be another… Dance and expression can never be the same for us actors and for everyone who loved her… Love you master ji. Till we dance again… RIP #SarojKhan,"
The dance expert Saroj Khan was admitted to the hospital a while back due to breathing issues. She passed away on July 3, 2020. At the age of 71, Saroj lost her life battle to a cardiac arrest.
https://www.instagram.com/p/CCDOBWqpvYB/?igshid=ntb7de8cengk
In one of her interviews, upon being asked about her experience with Saroj Khan, Kareena said, "It is very difficult to impress her ! During the shoot of Refugee, Master ji told me 'you don't know how to move your hands and legs, how did you choose to become an actress? You are Karisma's sister.' I told her 'but I don't know how to dance, Masterji."
https://www.instagram.com/p/B-q_gyEpJuq/?igshid=ti9ovsk66osi
Kareena also recalled how on a reality show shooting Saroj Khan scolded her for not dancing properly. She said, "A ladki, kamar hila… Raat ke ek baj rahe hain, kya kar rahi hai? (Girl, move your waist. It's one in the night. What are your doing?"
https://instagram.com/kareenakapoorkhan?igshid=1gw0o3ufio4n9
https://filmymantra.com/top-notch-lady-news-anchors-of-india-are-married-to-these-gentlemen/