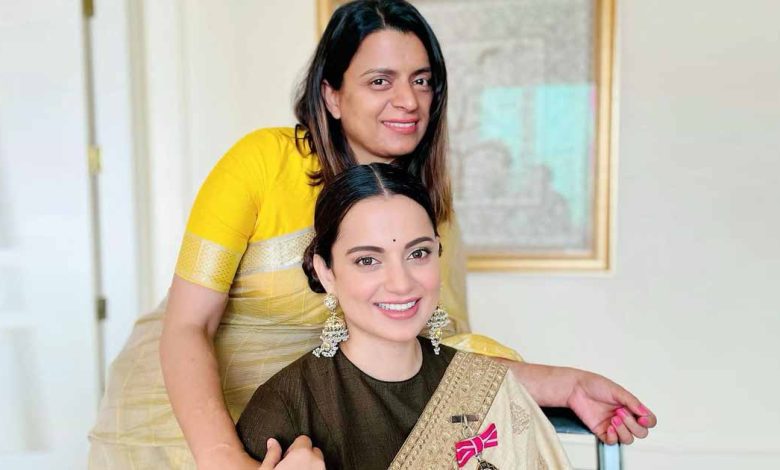 Key Takeaways:
Kangana claims that the incident devastated her family and that she herself had to seek therapy because of her fear.
The shocking acid assault on a girl who is 17 years old in Delhi's Dwarka area shocked the country. A clip of the assault was shared on social media, and every one urged the accused to receive severe punishment.
Even famous people today are speaking out about the situation and urging justice to be served. Kangana Ranaut also posted a comment on the incident to her Instagram account.
Atrocities continue, she said, mentioning the acid attack that her sister Rangoli Chandel endured.
Kangana Ranaut addresses the acid attack case in Delhi.
She described Rangoli Chandel being attacked with acid by a roadside Romeo in the lengthy note. Although she needed 53 surgeries to return to normal, the physical and mental trauma she experienced was unimaginable.
According to Kangana, her family was devastated by the incident, and even she had to visit a therapist because she was terrified. The Dhakaad actress claimed that when a biker or a stranger passed by, she used to cover her face.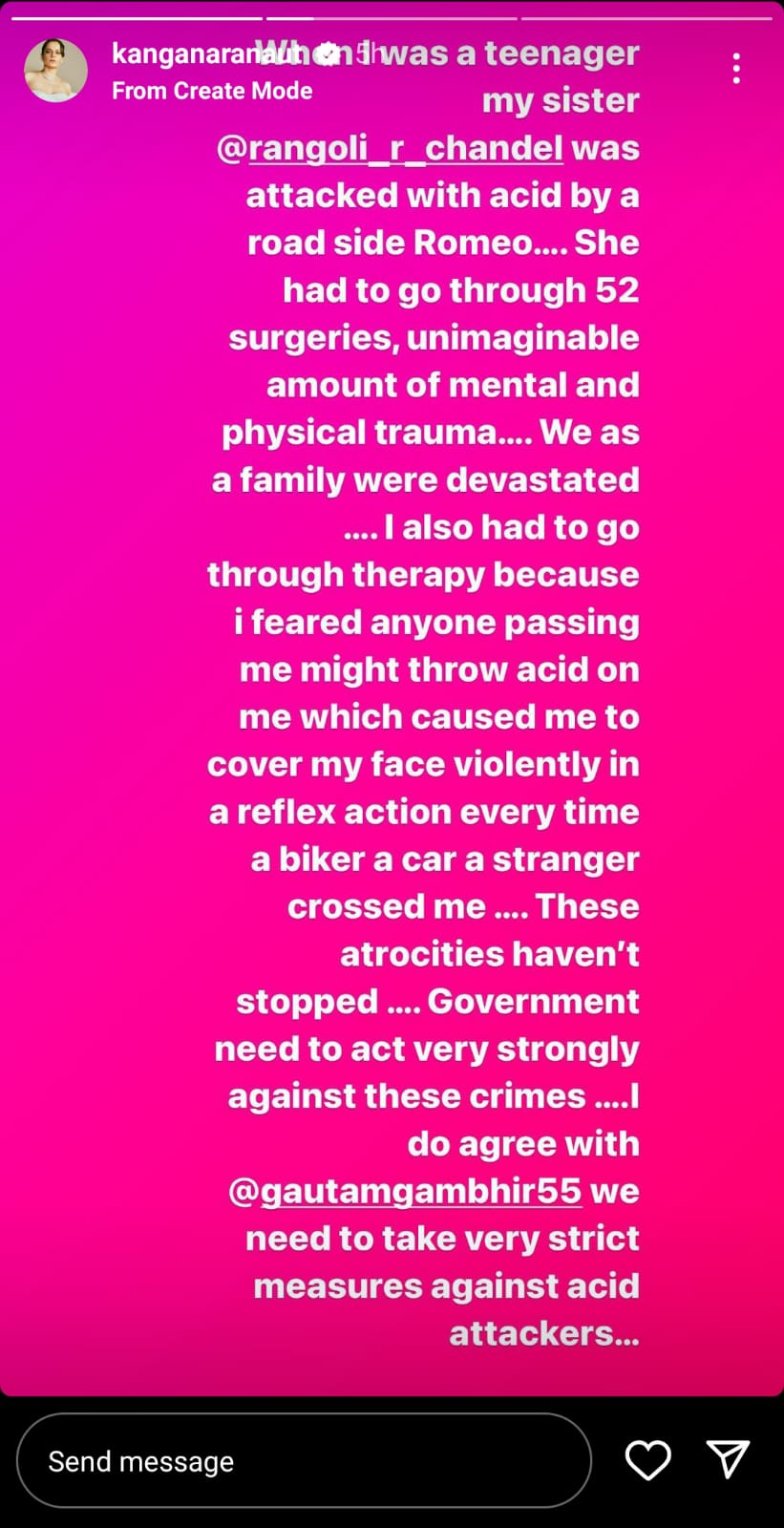 As she was terrified that acid would be thrown at her, it was a reflex action. One can only assume the mental trauma these incidents can cause, not just for the victim but also for the victim's family, as all of this occurred when Kangana was still in her teen years.
The final demand from Kangana Ranaut was for harsh punishment to be meted out to the offenders along with setting an example. Her response to Gautam Gambhir's tweet was in agreement.
Three people have reportedly been detained in this case, according to reports. Two men on a bike attacked a schoolgirl with acid as they passed by her in the viral video.
The police quickly apprehended the accused, and an investigation is now underway. It is time for strict laws to be enacted to stop such heinous acts.