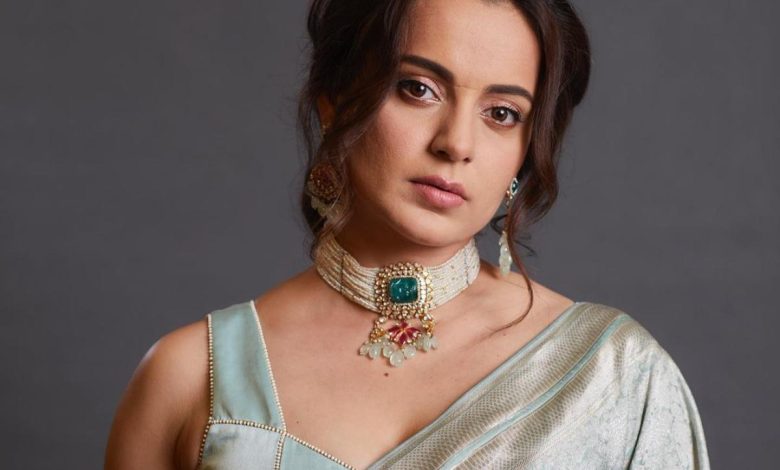 Key Takeaways:
Actress Kangana Ranaut shared her thoughts in an Instagram Stories message after the recent death of actor Tunisha Sharma.
On Wednesday, Sheezan Khan, an actor who was Tunisha's ex-boyfriend and is a suspect in the investigation into her death, is expected to appear in court.
As soon as actor Tunisha Sharma passed away recently, actress Kangana Ranaut posted a message on Instagram Stories discussing her feelings. On the sets of her TV serial, Alibaba: Dastaan-e-Kabul, Tunisha was discovered dead.
Kangana asked Prime Minister Narendra Modi to pass new laws protecting women from "polygamy and acid attacks" while the police are still looking into how she died.
Using the hashtag "Tunisha Sharma," Kangana posted a lengthy message in which she said, "A woman can cope with everything, loss of love, marriage, relationship, or even the loss of a loved one, but she can never deal with the fact that her love story never had love; for the other person, her love and also vulnerability was just an easy target for exploitation; her reality was not the similar as the other individual who was in it only to use and abuse her physically and emotionally."
Continuing, Kangana said, "She can't trust her perception in such a state one feels no difference in being alive or dead because life is just our perception and also if she decides to end her life…please know she didn't do it alone… Murder has occurred.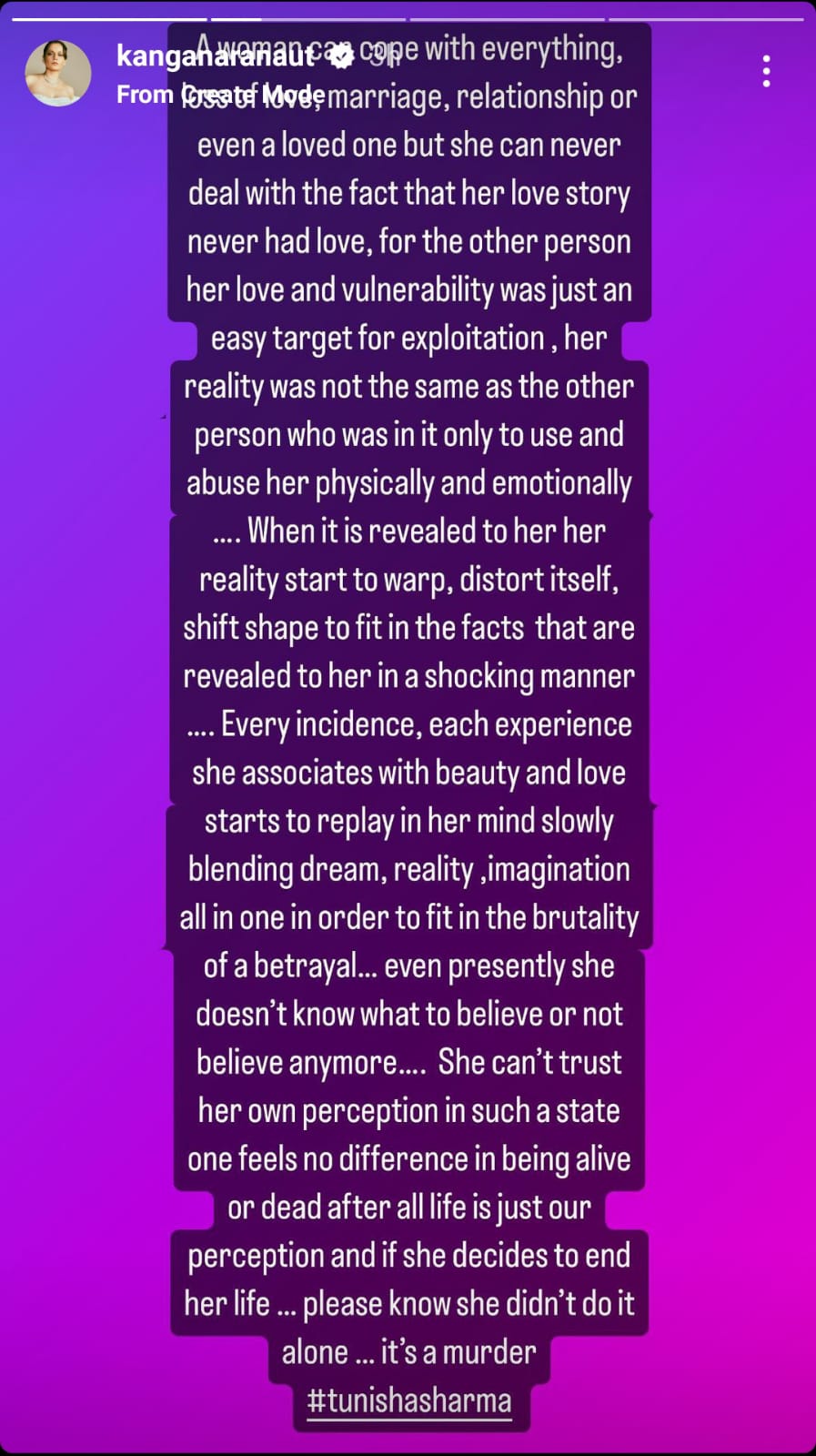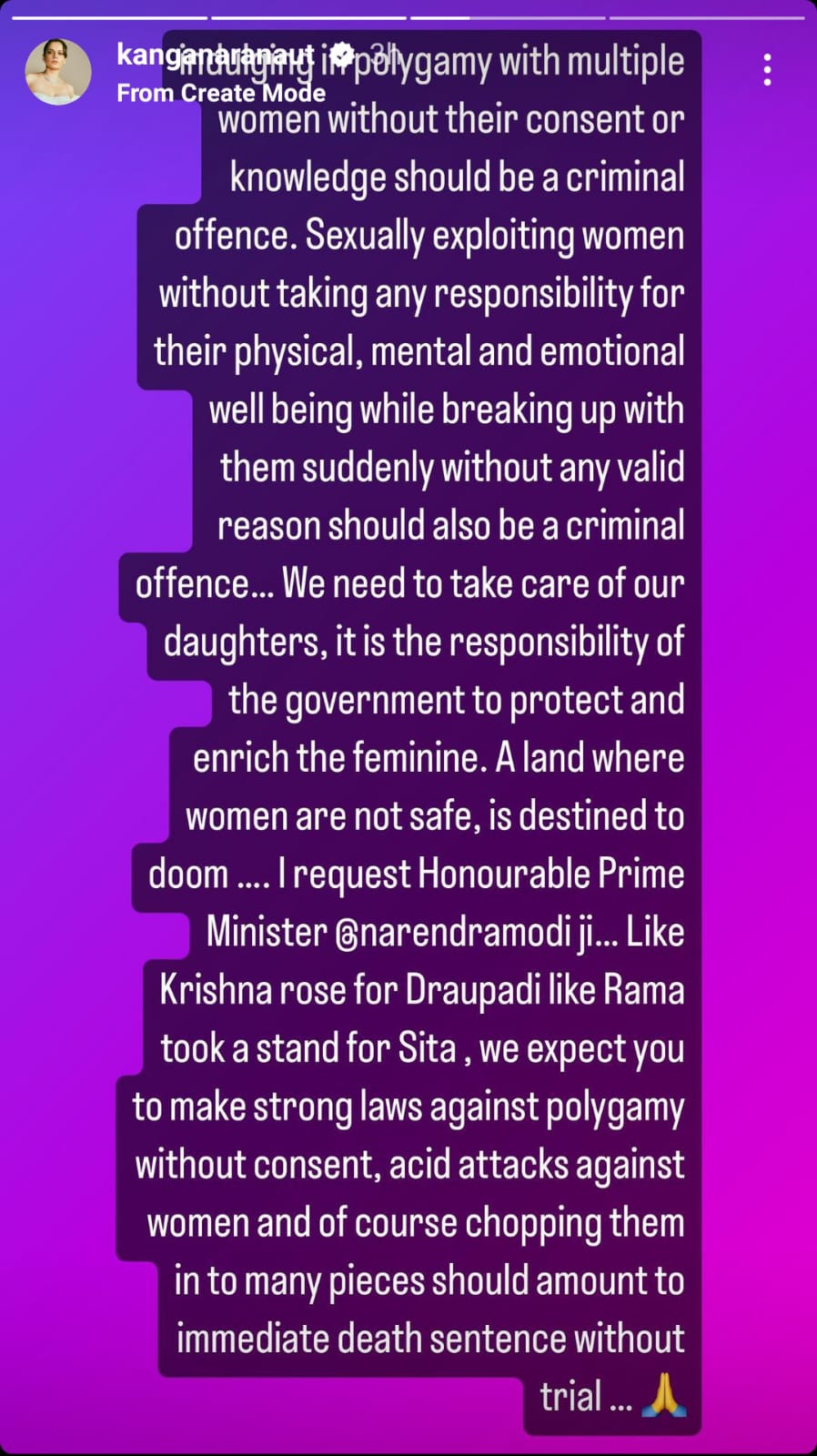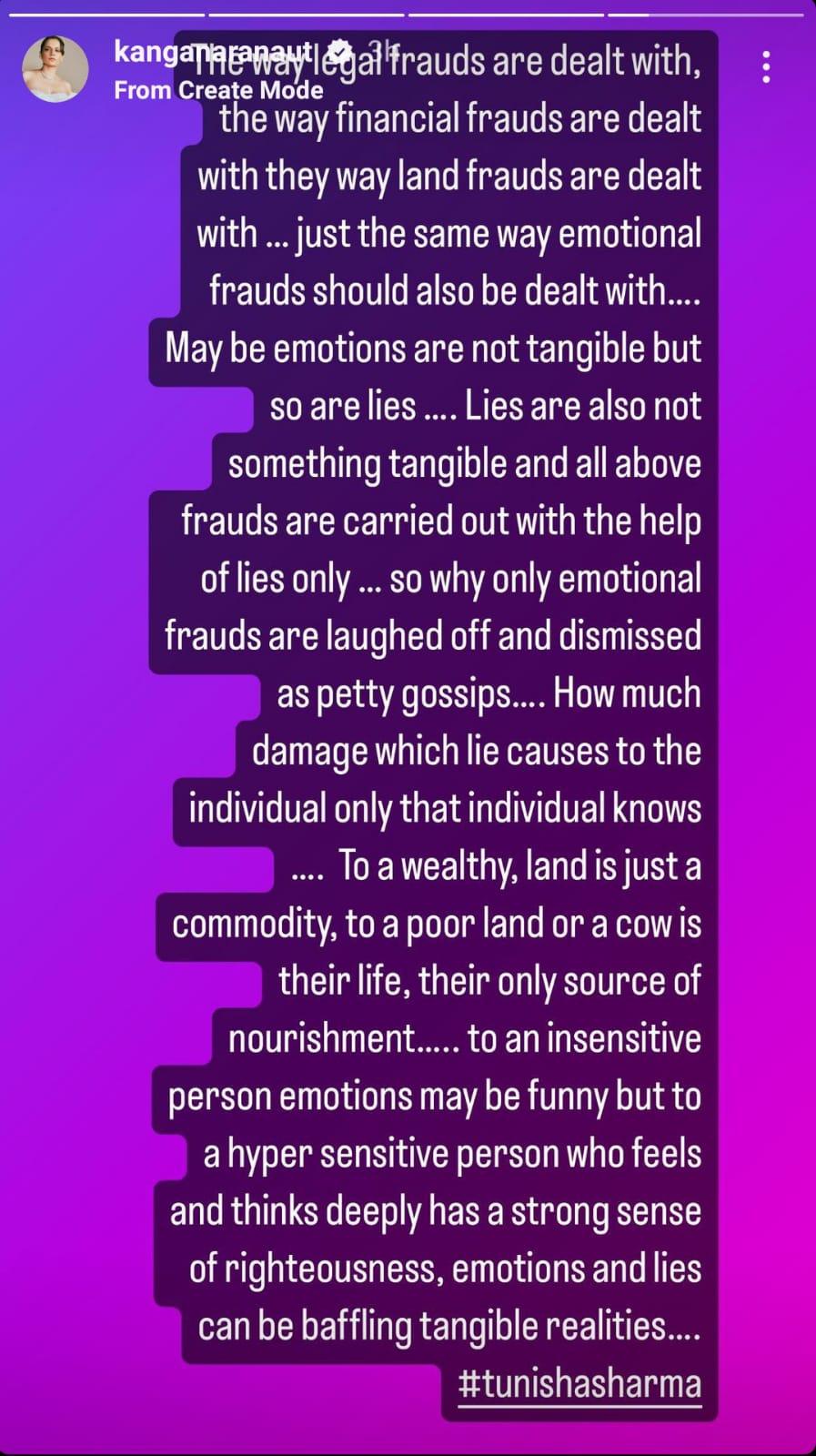 The Honorable Prime Minister @nsrendramodi ji is now requested to… We expect you to pass strong laws against polygamy without consent, acid attacks against women, and chopping someone up into too many pieces should result in an immediate death sentence without trial, she added in her subsequent post.
"Like Krishna stood up for Draupadi and Rams stood up for Sita, we expect you to make strong laws against these things," she added.
Sheezan Khan, an actor who was Tunisha's ex-boyfriend and is a suspect in her death case, is scheduled to appear in court on Wednesday.
Sheezan Khan was detained on suspicion of aiding suicide a day after she passed away. After being presented in court on Sunday, he was remanded to police custody for four days.
According to reports, Sheezan and Tunisha split up a few weeks before her passing. They appeared together in the programme Alibaba: Dastan-E-Kabul. Sheezan played Ali Baba in the SAB TV show, while Tunisha played Shehzaadi Mariam.
According to reports, the late actor was hospitalised after having anxiety attacks a few months earlier.
She also experienced anxiety and depression in the year 2018, according to an ANI report. 18 people have provided statements to the Waliv Police, who are looking into the matter of the death case.