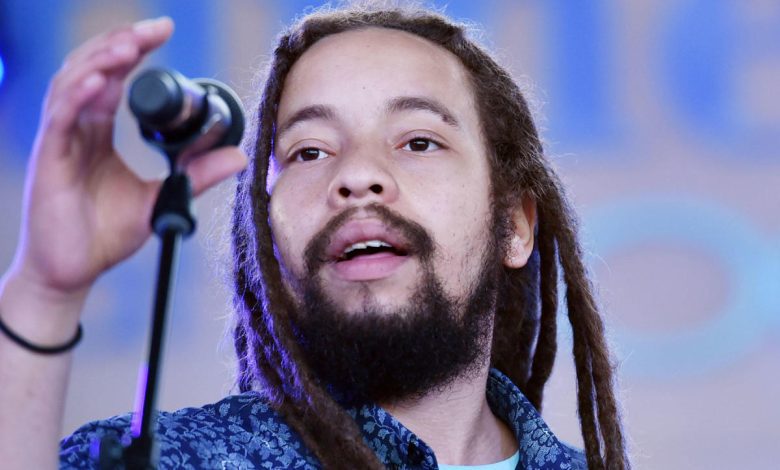 Key Takeaways:
Joseph "Jo Mersa" Marley, the grandson of reggae legend Bob Marley and the son of Grammy Award-winning musician Stephen Marley, has passed away.
In a heartfelt tweet, Jamaican politician Mark J. Golding expressed his sorrow over Jo Mersa's passing on Tuesday.
Joseph "Jo Mersa" Marley, the son of Grammy Award-winning musician Stephen Marley and the grandson of reggae legend Bob Marley, has passed away. He was 31.
His passing was confirmed to Rolling Stone on Tuesday by a representative.
Journalist Abka Fitz-Henley first tweeted about Jo Mersa's passing; according to WZPP Radio, the musician was "found in his vehicle." His cause of death hasn't been made public yet.
Jo Mersa's representatives did not respond to our request for comment immediately.
Jo Mersa, born in Jamaica in 1991, relocated to Miami when she was 11 years old, per Rolling Stone. He graduated from Palmetto High School and then went to Miami Dade College to pursue a studio engineering degree.
One of Bob's 11 children who continued the reggae musician's career, Jo Mersa was raised by his father, Stephen, 50, and was exposed to music at a young age.
Jo Mersa started writing music in middle school, and in 2010, he and his cousin Daniel Bambaata Marley released their first song together, "My Girl." Jo Mersa released his debut EP, Comfortable, in 2014. Eternal, his second EP, was released last year.
Jo Mersa revealed during the promotion of the songs that his grandfather, who passed away in 1981 at the age of 36, had spoken to Reggaeville.com about his legacy and that his family still talks about the times they spent together when remembering the late singer.
He spoke at the time, saying, "We always hear those reflections, speaking about those things, about the role that he played not only as a family member and father but also in the world and also the impact he had on the Reggae community as well as the Reggae culture, the roots, bringing shared the message of Rastafari and love, above all love.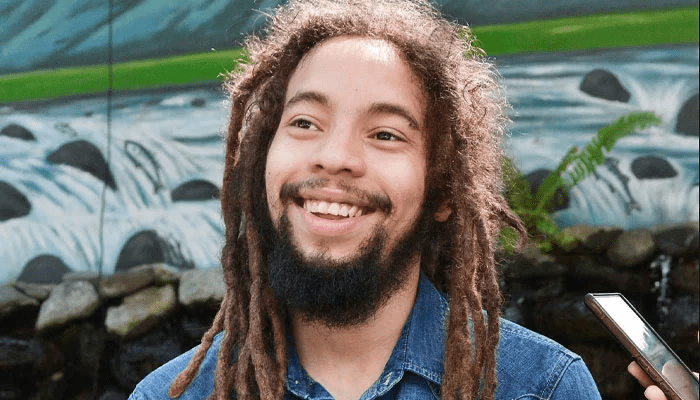 A politician from Jamaica named Mark J. Golding posted a moving message on Twitter lamenting the passing of Jo Mersa on Tuesday.
"I recently learned of Joseph "Jo Mersa" Marley's tragic passing. A gifted young reggae musician who is only 31 years old and the grandson of Bob Marley and Stephen Marley, "He composed. "My condolences to Stephen and the entire family. The loss of a kid is a devastating blow that no parent should endure."
Shaggy, a Jamaican-American reggae performer, also shared a photo of Jo Mersa on Instagram.
He captioned the photo, writing, "So saddened by the news of the passing of this young king @jomersamarley sending prayers and condolences to the Marley family."
Following Jo Mersa's passing, Jamaica's Prime Minister Andrew Holness also paid tribute to him.
Holness, 50, called his passing "a huge loss to the music as we look to the next generation" and added, "My heartfelt sympathies to Joseph's friends and associates, to the Reggae music fraternity, and Reggae music fans everywhere."
During this time of goodwill, when we celebrate our love for one another with family and friends, he wrote, "May he find Eternal Peace as we mourn his loss."
Jo Mersa is survived by his wife as well as daughter, according to WZPP Radio.