News & Gossip
Its world wide theater release for BTS Yet To Come Busan concert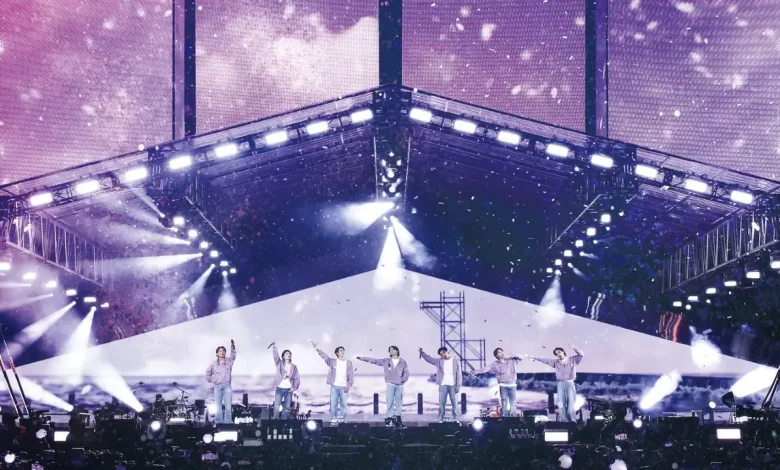 Key Takeaways:
BTS: Yet to Come in Cinemas, a new BTS movie, will debut in theatres everywhere on February 1.
Around 2025, BTS is expected to fully return after each member has fulfilled their timeline of military service requirements.
Beginning on February 1, a new BTS film titled BTS: Yet to Come in Cinemas will be released in theatres worldwide. It will feature the group performance from earlier in October in Busan.
Due to the members' mandatory military service in South Korea, starting with Jin, it was their final performance together. RM, Jin, Jimin, V, Suga, J-Hope, and Jungkook make up BTS.
Variety reported that the movie would have a 103-minute running time. It will feature numerous BTS performances, including RUN, Run BTS, Dynamite, Boy With Luv, and many others. For a brief period, their movie will be accessible in South Korea and in over 110 other countries and territories.
On February 4, a special screening will be held for "Light Stick Screenings," during which BTS Army members will be permitted to bring their distinctive glow sticks into the theatres to enhance the concert experience.
BTS: Yet to Come in Cinemas will be released in various formats in addition to the conventional movie format, such as the immersive 270-degree field of view ScreenX, 4DX, and 4DX Screen, a combination of ScreenX and 4DX.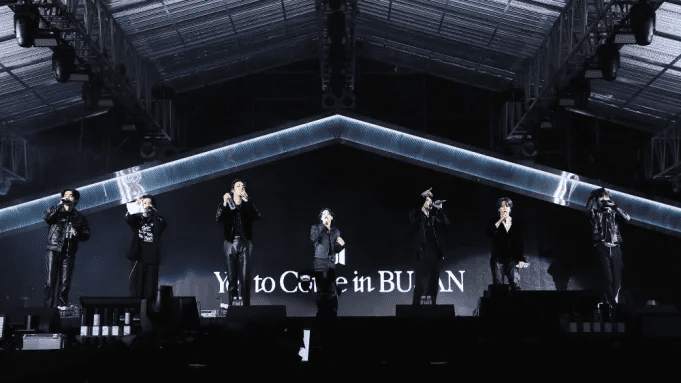 Ticket sales will start on January 10 at 4 p.m. PST and 7 p.m. EST (January 11 at 9 a.m. KST/12 a.m. GMT/1 a.m. CET). The website BTSYETTOCOMEINCINEMAS.COM will host it.
Interestingly, this is BTS' fifth theatrical release. The movies Burn the Stage: The Movie (2019), Break the Silence: The Movie (2020), Bring the Soul: The Movie, and BTS Permission to Dance on Stage — Seoul: Live Viewing (2022) came before them (2018).
BTS last performed in Busan as part of the bid for the 2030 World Expo. It lasted almost two hours at Busan Asiad Main Stadium and was a free performance. Numerous fans from all over the country attended.
After each member has finished their timeline of military service obligations, BTS is anticipated to make a full comeback around 2025. The oldest member of BTS, Jin, was the first to join the front lines. Other members will soon follow.