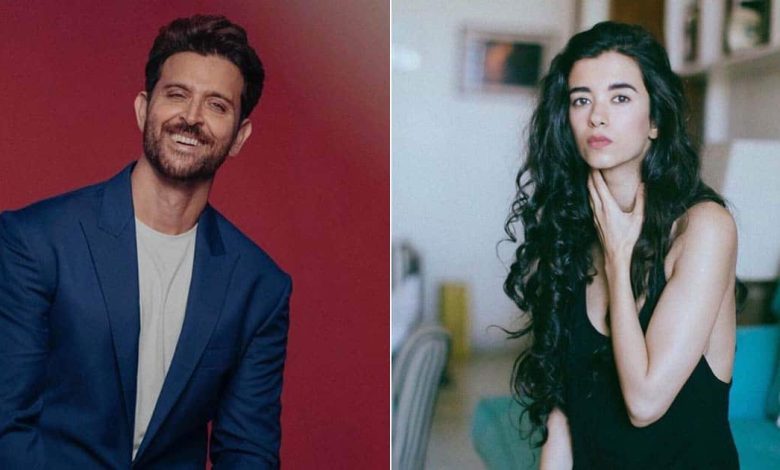 Key Takeaways:
Now that they have rekindled their romance, Vikram Vedha actor and Bollywood actress Saba Azad are making happy public appearances together.
The romance between Hrithik and Saba began. They have been dating for almost a year and are now more tenacious than ever.
Do you ever see movies where a father takes his children on vacation with his girlfriend to strengthen their bond? This is clearly how Bollywood's Greek god Hrithik Roshan's life is.
The Bollywood actress Saba Azad and the Vikram Vedha actor are joyfully making public appearances together now that they have finally found love again.
A pleasant surprise was how Hrithik brought his children, Hreehan and Hridhaan, along for a vacation. Fans and netizens are highly praising this contemporary love story. Last night, the couple was spotted together at the airport as they were heading for a vacation.
Hrithik Roshan looked studly because his sense of style was impeccable. Fans of the actor are in awe of his appearance and proclaim him to be the most attractive man ever.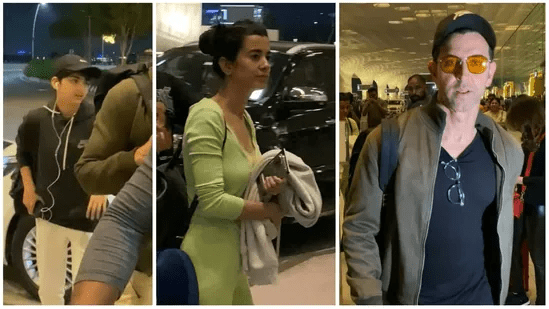 While Saba's neon co-ords are the ideal airport outfit, one can undoubtedly learn from the diva by copying her style. After connecting on Twitter, Hrithik and Saba's love story began. It has been almost a year since they started dating, and they are now more resilient than ever.
Since Hrithik and Saba plan to get married, they put their best effort into making every detail perfect.
Fans can't wait to see the family vacation photos because Saba loves spending time with Hrithik's kids and is also very fond of them.
We can't wait to witness Saba and Hrithik get married and unite forever because they are the epitome of a modern couple in style.