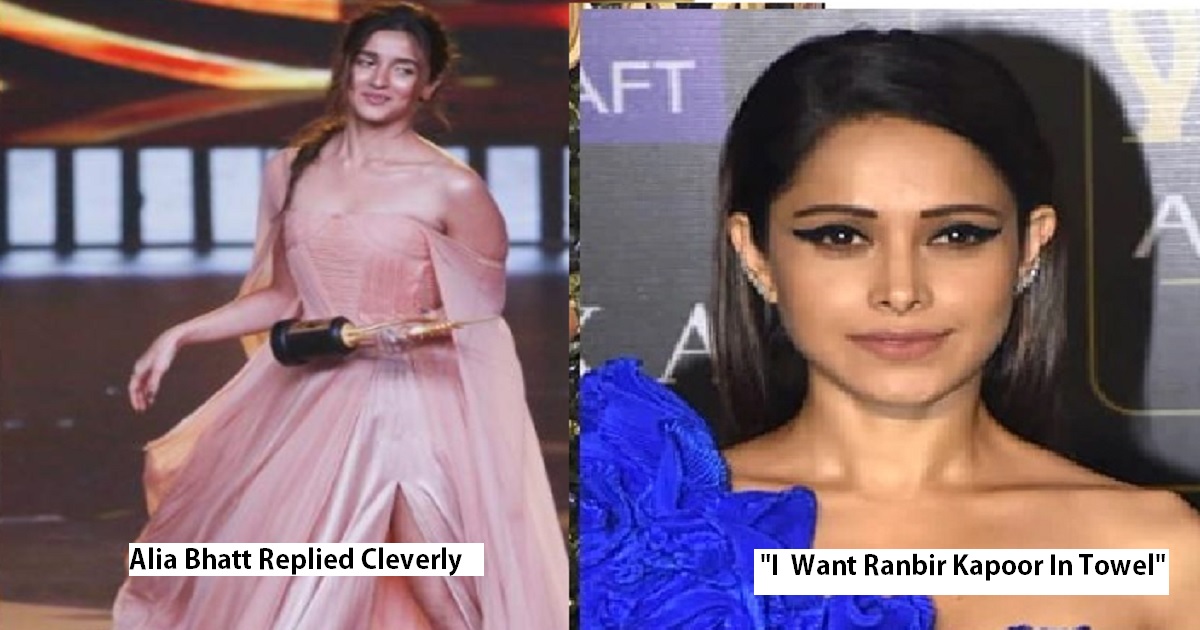 The awards have not been showcased yet on television but we are getting the inside stories and updates which are quite interesting. The International Indian Film Academy Awards is no small event. In these events, there are many Bollywood celebs on-screen and off-screen artist who arrives with different fashionable outfits. It always gets curious who will be the host tonight.
This time IIFFA is been host by Aparshakti Khurrana and Aayushmann  Khurrana. Both are brilliant actors of Bollywood and has great humor too. During the show, Aparshakti Khurrana with his brother Ayushmann was hosting the show and asking the audience about who they would like to see on the sets of Bigg Boss in the towel.
Gorgeous Nushrat Bharucha tends to answer his question and said she would like to see Ranbir Kapoor inTowel.
When Nushrat said this Alia was sitting nearby, So she quickly apologized her. When Aparshakti asked Alia for her reaction to this answer.
She said that would not be very special as everyone has already seen Ranbir without a towel.
Aparshakti then asked Alia, who would you like to see without makeup?
She said,  Aparshakti and Ayushmann.