News & Gossip
Heer Achhra: A Rising Star of the Indian Modelling and Acting Industry, Setting New Standards in Beauty and Talent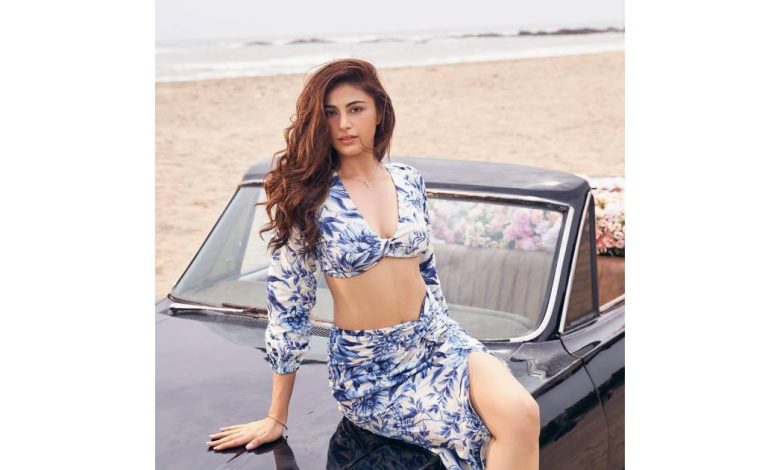 With her unwavering determination, impeccable work ethic, and stunning looks, Heer Achhra has established herself as one of the most sought-after models in the country. From her early days in Ahmedabad to her meteoric rise in Mumbai, she has captivated audiences with her charming personality, electrifying runway walks, and mesmerizing performances on the big screen. Her recent collaboration with renowned directors and celebrities has only cemented her position as a force to be reckoned with in the fashion and entertainment
Heer Achhra, a dazzling and dynamic model and actress, hailing from the vibrant city of Ahmedabad, has carved a niche for herself in the entertainment industry. With an unwavering passion for creative work and a relentless pursuit of excellence, Heer has managed to rise to the top, one rung at a time.
As a model, Heer Achhra has proven her mettle on numerous occasions, commanding the ramp with effortless grace, and captivating audiences at promotional events and shows. Her beauty, coupled with her charming personality, earned her the title of the 'Most Desirable Woman of 2018' by the prestigious Times of India. She was also a finalist at FBB Miss Gujarat in the same year, proving her prowess in the pageant circuit.
Heer's confidence on screen and her expressive eyes have earned her numerous projects in the Gujarati film industry, including Suryansh and Patel V/S Petrick, making her a force to be reckoned with at the tender age of 20. With her impeccable talent and charm, Heer has become the go-to choice for directors and brands alike, recently working with esteemed filmmakers such as Sujith Sarkar and Siddarth Anand.
Heer is managed by the renowned Mumbai-based agency, Runway Lifestyle, and has a massive fan base that adores her. Her impressive portfolio includes a host of high-profile brands such as Sunsilk, Nivea, Mia Jewelry, Yardley India, and more, making her a sought-after name in the industry.
Recently, Heer Achhra made waves by bagging a coveted brand ad for @prowlactive with none other than Tiger Shroff, directed by the illustrious Siddarth Anand. This milestone achievement is a testament to her hard work, dedication, and talent.
In conclusion, Heer Achhra is a shining star in the entertainment industry, with an infectious spirit and an indomitable drive to succeed. Her journey to the top has been nothing short of inspirational, and her achievements are a testament to her talent and dedication. Fans can follow her journey on Instagram @heerachhra and witness her rise to superstardom.